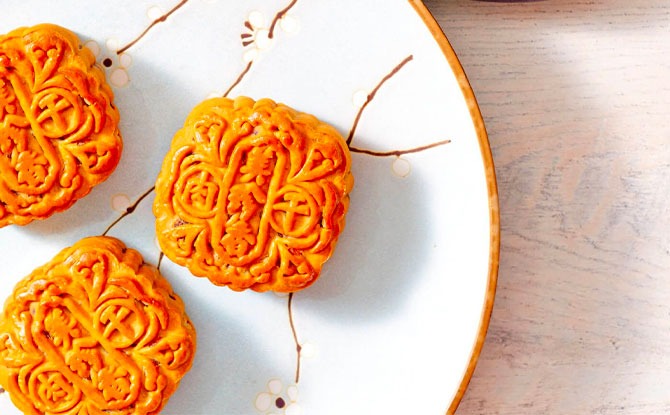 Although usually associated with Chinese New Year, most would agree that Bak kwa is a great treat to enjoy all year round. This Mid-Autumn Festival, enjoy two iconic treats combined into one with some Bak kwa mooncakes that you can enjoy or share with loved ones. Here are two places you can get this uniquely flavoured mooncake.
---
Where to get Bak Kwa Mooncakes
Bee Cheng Hiang
One of Singapore's well known Bak kwa brands, Bee Cheng Hiang's Signature Bak Kwa Mooncakes is now available for ordering. This signature mooncake is baked with melon seeds, nuts and orange skin peels and bits of Bee Cheng Hiang's Gourmet Bakkwa and Pork Floss.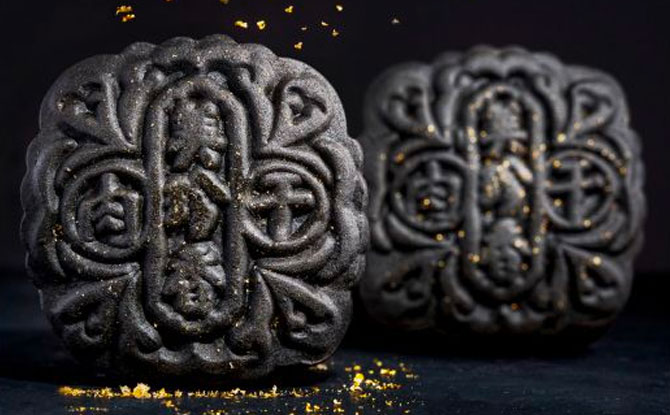 Another exclusive flavour is their Applewood Iberico Mooncake, which is filled with Applewood Marbled Iberico Bakkwa and a mix of walnuts, cashew nuts, almonds, melon seeds and sesame seeds on a bed of velvety smooth premium lotus paste, ensuring a delightful crunch and sweetness. The charcoal baked skin is topped with gold dust, making it a unique and classy gift.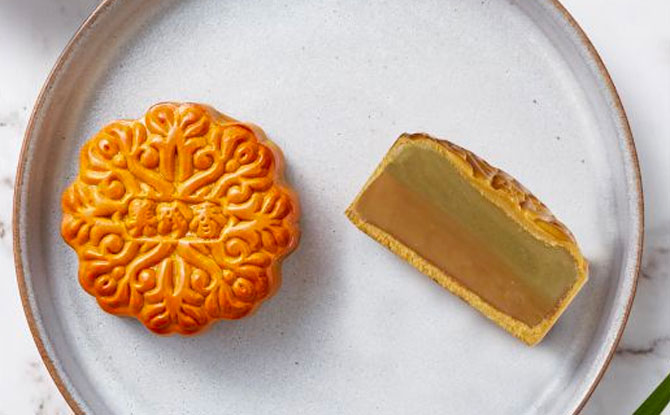 Other flavours include Lotus Yolk Mooncakes, Pandan Gula Melaka Mooncakes and red bean mooncakes. Order the mooncakes at the site here.
---
Old Seng Choong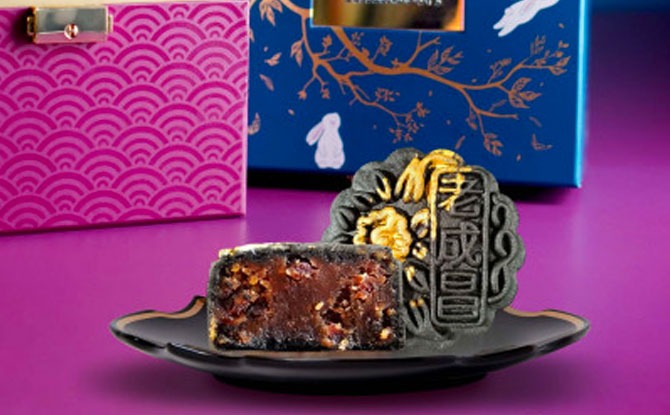 Founded by renowned local pastry chef Daniel Tay, Old Seng Choong offers traditional bakes and cakes for customers to enjoy. This mid-autumn festival, they are selling a Black Truffle Red Lotus Paste with Bak kwa.
The mooncake skin is a bold charcoal-black with an artistic gold brushstroke and is filled with the meaty, rich and smoky flavour of quality hand-chopped bak kwa. It also has premium black truffle oil and red lotus paste, rendering a more savoury than sweet taste.
Other flavours of mooncakes include Bird's Nest Pandan Gula Melaka, as well as Hae Bee Hiam and the classic Lotus Paste with Yolk Blend. Order the various mooncakes here.