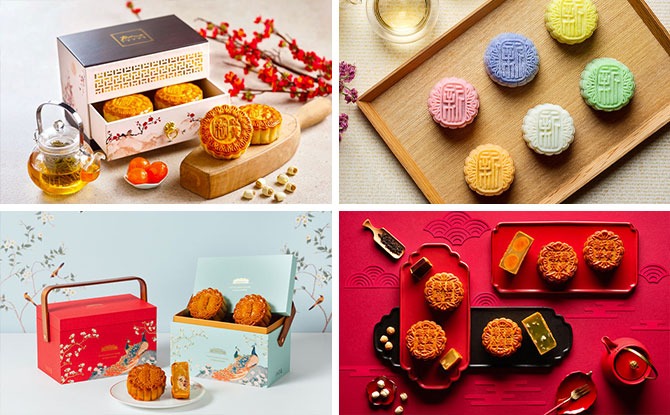 Mid-Autumn Festival 2021 or the mooncake festival falls Tuesday, 21 September 2021 this year. Although it is still a few months away, various hotels and restaurants have started to offer their diverse range of Mid-Autumn Festival treats. Pre-orders are already starting and those who order early can enjoy discounts. Here are some of the places to buy mooncakes in Singapore 2021.
---
Where To Buy Mooncakes 2021
Ding Bakery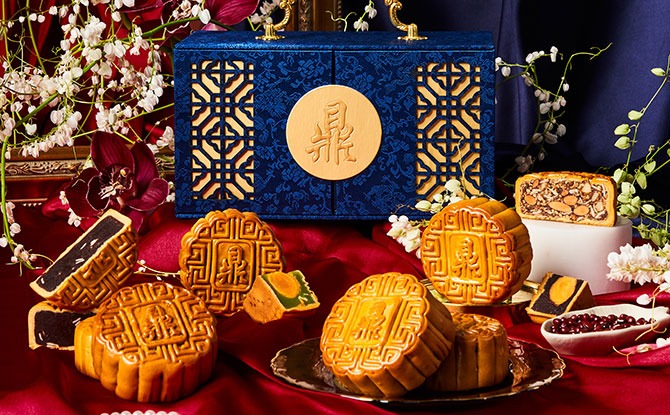 Enjoy Ding Bakery's range of masterfully handcrafted traditional and snowskin mooncakes. Their mooncakes are freshly handmade with no preservatives, lower in sugar and better in taste. Choose from signature flavours such as White Lotus with or without yolk, as well as unique flavours including Mao Shan Wang Durian Snowskin, Mango Skowskin and more.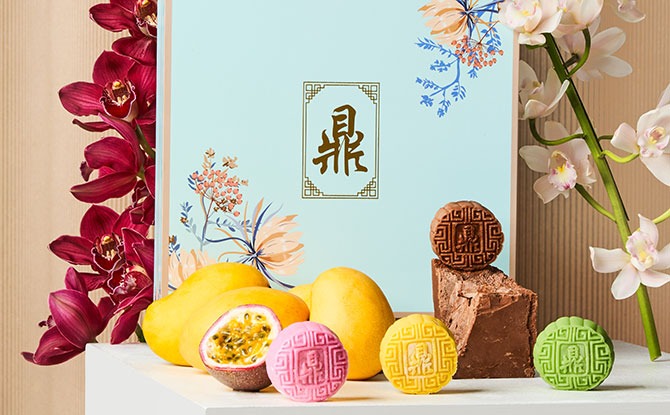 Ding Bakery's premium mooncakes are packed in a beautiful designer box for all to enjoy! Free delivery is given for orders above $100. Order these award-winning recipe mooncakes at the site here.
---
Jen Singapore Orchardgateway By Shangri-La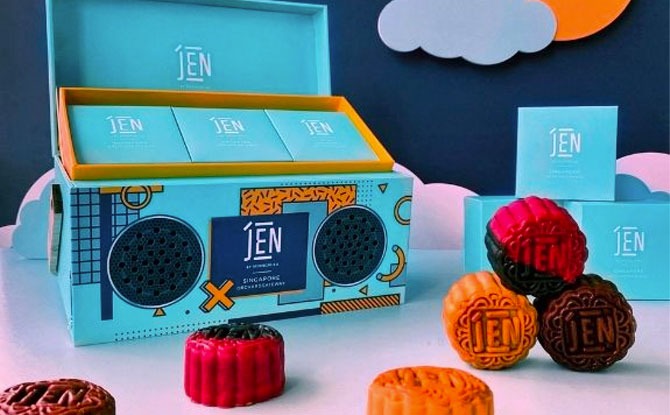 JEN Singapore Orchardgateway is releasing a Special Edition Mooncake Gift Set. Celebrate the Mid-Autumn with a medley of mooncakes presented in an exclusive gift box that comes fully fitted with Bluetooth speakers. Flavours of mooncakes include mini mooncakes with fillings such as White Lotus Seed Paste with Salted Egg Yolk, Smoky Bacon and Bakkwa, and, Dark Chocolate and Candied Orange. There is also a Mid-Autumn greeting card designed by Cerebral Palsy Alliance Singapore, and $1 will be donated to them for every box sold. More details here.
---
Holiday Inn Singapore Atrium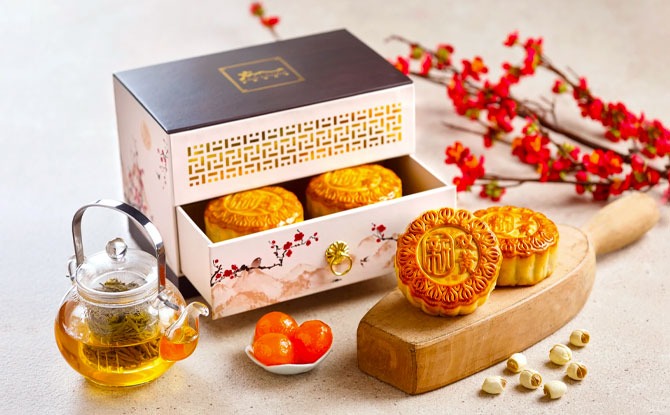 Holiday Inn Singapore Atrium celebrates Mid-autumn this year with the return of Xin Cuisine Chinese Restaurant's signature baked mooncakes. Sold in an elegant box, this Mid-autumn festival mooncake features flavours such as their best-selling Peranakan Durian Snowskin Mooncake encased in an iconic purplish-blue hue that is for durian lovers and a Low Sugar White Lotus Seed Paste Baked Mooncake with Double Yolk. They also have snowskin mooncakes in a Sea Salt Caramel Praline and Green Tea Paste with Chrysanthemum Praline. More details here.
---
Mandarin Oriental, Singapore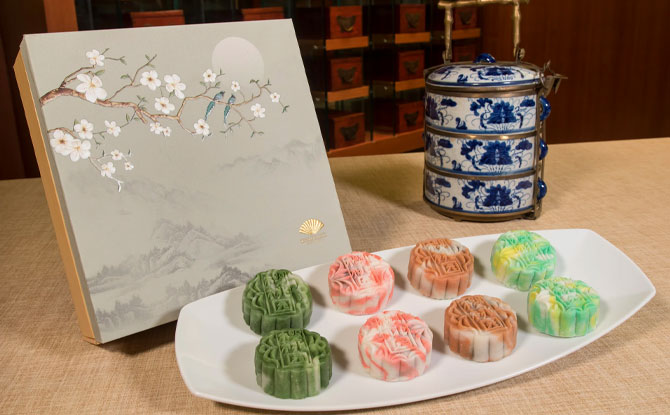 Mandarin Oriental, Singapore is offering new flavours including the traditional baked Chestnut Paste with Hokkaido Milk, Apricot and Melon Seeds and the Pandan Coconut snowskin. There are also tea-themed mooncakes such as their BiluoChun Green Tea with Guava and Chestnut snowskin as well as low-sugar mooncakes such as the Low Sugar Silver Lotus Paste with 1 / 2 yolks and the Lychee Martini and Chocolate Truffle. More details here.
---
Swensen's
Fancy some Ice Cream Mooncakes? Featuring a range of flavours Maple Macchiato, Chempedak, Yam and crowd favourites such as Sticky Chewy Chocolate, Swensen's offers a range of sets including a DIY set that customers can purchase their favourite mooncakes in. They have also collaborated with talented artists from The Art Faculty by Autism Resource Centre (Singapore) to launch three limited-edition Furoshiki wrap packaging for the brand's well-loved Box of 4 mochi-snowskin Ice Cream Mooncakes. There are three different motifs for customers to choose from.
---
Furama Singapore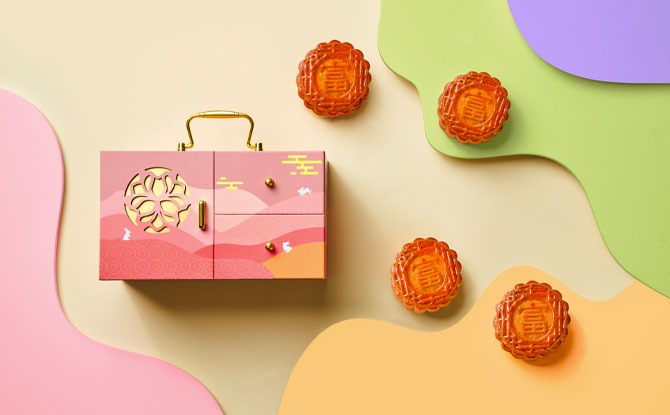 Available for order from now till 21 September 2021, Furama Singapore (Furama RiverFront & Furama City Centre) is levelling up its baked mooncake collection. Their box features whimsical elements and can be repurposed into a trinket box along with four assorted baked mooncakes which include low-sugar varieties in flavours such as Luscious Lychee, Macadamia Mania, Golden Goodness and Sesame Sensation. The mooncakes are available for order online. More details here.
---
Pan Pacific Singapore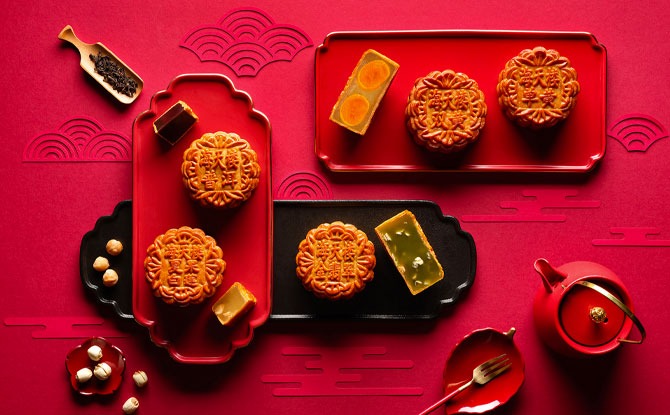 Celebrate Mid-Autumn Festival with an exquisite medley of ten handcrafted baked and snowskin mooncakes that will please all palates. Pan Pacific Privileges members can use various promo codes to enjoy savings. Flavours of baked mooncakes include White Lotus Seed Paste with Double Yolk, White Lotus Seed Paste with Macadamia Nuts, Pu'er Lotus Seed Paste and more, while snowskin mooncakes include flavours such as Virgin Singapore Sling, Mango Passion, Matcha Black Sesame and Gianduja Yuzu. More details here.
---
The Ritz-Carlton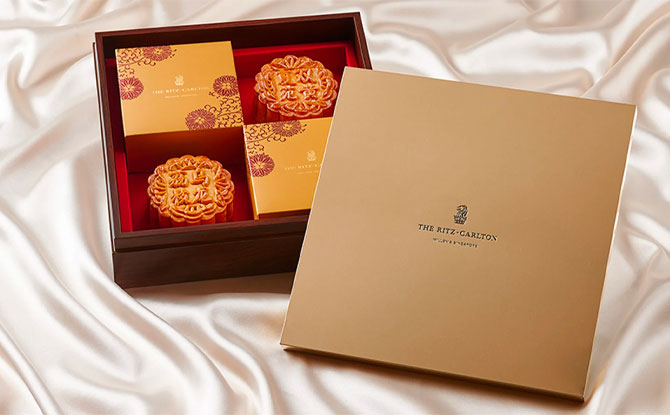 Packaged in minimalist wooden boxes, The Ritz-Carlton offers a curated selection of traditional baked and snowskin mooncakes. Newly conceived flavours include the baked Osmanthus Oolong and Lychee Tea Paste with Macadamia mooncake that has subtle floral, fruity and nutty notes. Customers can also get a Mini Snowskin Amber Treasure mooncake comprising red date infused liquor and house blend vermouth. More details here.
---
The Fullerton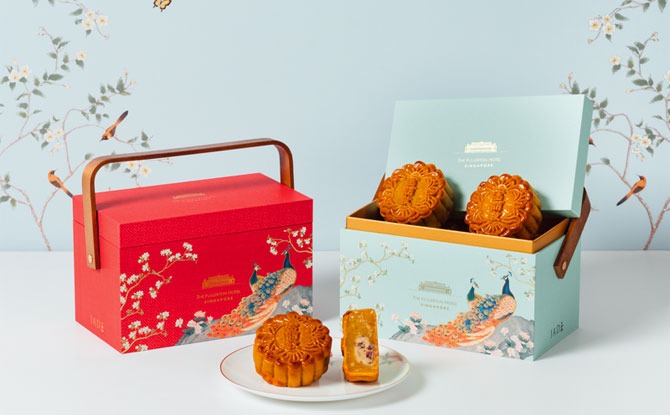 This Mid-autumn festival, The Fullerton has two mooncake collections: Jade Signatures Mooncake Collection 2021 from The Fullerton Hotel Singapore and The Clifford Pier Mooncake Tingkat from The Fullerton Bay Hotel. Together with The Fullerton 15 Treasures Premium Gift Set, the mooncake collections will be available for collection and/or delivery from 11 August to 21 September 2021. See the various flavours on the website here.
---
Regent Singapore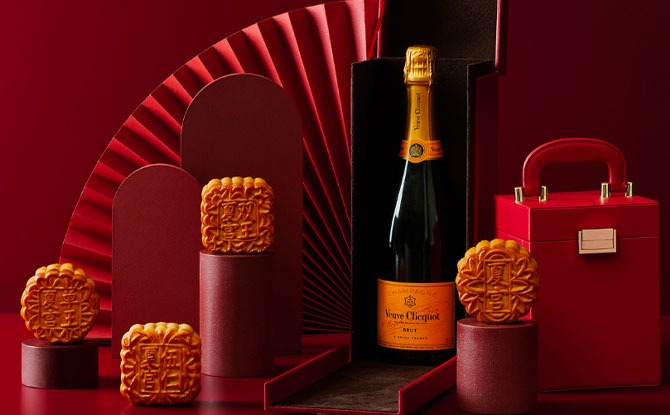 A yearly tradition since 2018, Regent Singapore introduces a snowskin mooncake collection inspired by each of its award-winning restaurants. At this Mid-autumn festival, customers can enjoy a variety of mooncakes in luxurious leatherette travel cases with gold locks that transform into elegant carriers after the mooncakes are consumed. The cases for 8-pc Snowkin Collection or 4-pc Baked Classic Treasures are designed to hold a bottle of wine when emptied. More details here.
---
Capitol Kempinski Singapore
Drawing inspiration from the key landmarks of Singapore's Capitol Singapore and CHIJMES, Capitol Kempinski Singapore's bite-sized mooncakes are presented in an intricately designed and multi-functional wooden jewellery box, which makes it perfect for gifting. Customers can mix and match their choice of flavours to build their box of 8 mini baked mooncakes! Flavours include White Lotus Paste with Egg Yolk, White Lotus Macadamia Nuts, Pandan Paste Melon Seed and Black Sesame Melon Seed. More details here.
---
Singapore Marriott Tang Plaza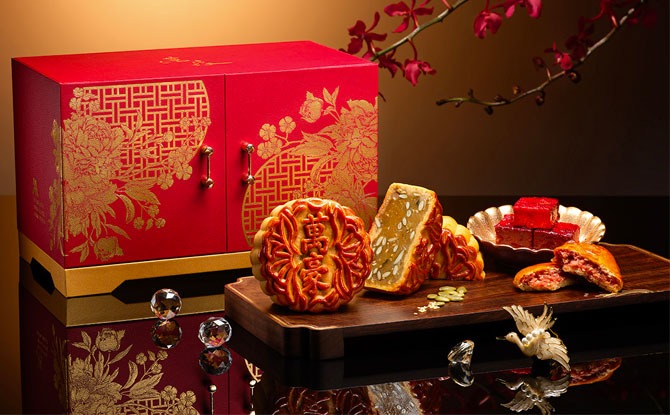 Available from 16 August to 21 September 2021, Singapore Marriott Tang Plaza Hotel is back again with masterfully handcrafted by their award-winning Wan Hao Chinese Restaurant. For those with a more adventurous palate, this year's snowskin mooncakes are catered to suit a variety of tastebuds! There's sure to be one that catches your eye. Flavours include Cognac Truffle with Chestnut Paste Snowskin Mooncakes, Wan Hao Limited Edition Rose Bird's Nest with Golden Custard Paste Snowskin Mooncake, Green Bean Paste with Pumpkin Seeds "Gai Zai Bing" Baked Mooncake and more. More details here.