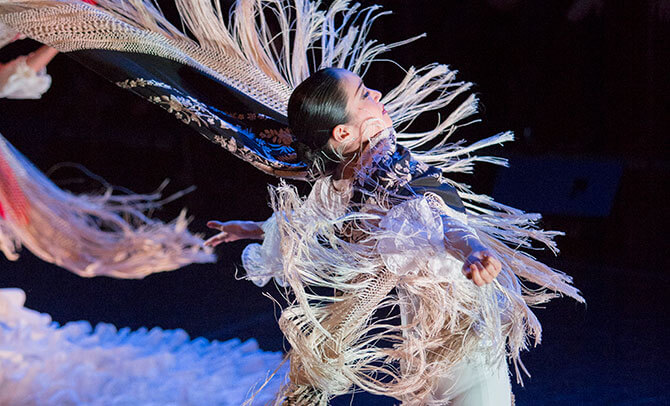 The Arts Weekend Civic District features specially curated programmes every last weekend of the month which showcase the vibrant nature of the arts in Singapore.
The National Arts Council (NAC) initiative takes place around the Civic District – Singapore's hub of arts and culture and home to world-class galleries and museums. Grand buildings like the Asian Civilisations Museum, The Arts House, Esplanade – Theatres on the Bay, National Gallery Singapore, Victoria Theatre and Victoria Concert Hall provide the perfect setting for everyone to enjoy the beauty of the arts.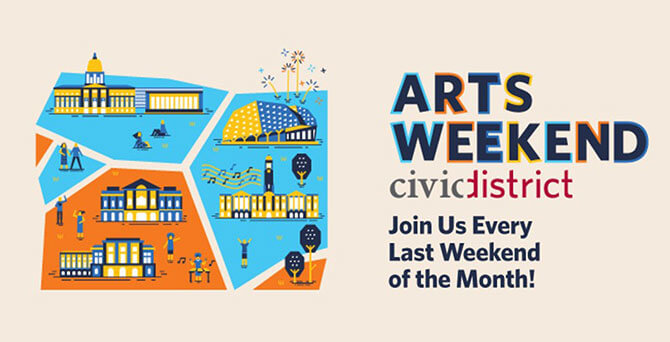 Arts Weekend Civic District programmes range from museum visits to performances and exhibitions hosted by the precinct's iconic art institutions, all of which are within walking distance of one another.
Here's what you can look forward to during the Arts Weekend Civic District on the last weekend of October 2018!
---
-- Story continues below --
Arts Weekend Civic District – October 2018
---
Esplanade – Theatres on the Bay: Malay Dance and Music
Discover the rich heritage behind Malay traditional and contemporary dance and music at Muara Festival 2018, a kaleidoscopic showcase of collaborative performances presented by Era Dance Theatre in collaboration with Esplanade – Theatres on the Bay.
The word "Muara" – literally translated as river mouth – embodies the convergence of ideas and practices from all over the world at the festival. Thus, the Esplanade, with its place by the Singapore River and its distinction as an internationally renowned stage for the arts, is a location that befits what the Muara Festival stands for.
Experience traditional Malay Arts with a refreshing contemporary dynamism at the Muara Festival, taking place at Esplanade from 26 to 28 October 2018. An exciting line-up of workshops and free performances await one and all!
Friday to Sunday, 26 to 28 October, various timings
---
Asian Civilisations Museum: Light & After-Dark
On Saturday, 27 October, pop into Asian Civilisations Museum (ACM) with the whole family for Saturdays@ACM: Delightful Deepavali and celebrate Diwali, the Hindu festival of lights!
From 1 pm to 5 pm, make your very own elephant plushie to take home, and catch a mesmerising drama performance on Hindu folk tales and mythologies.
At 7 pm, experience ACM After Dark, the Museum's very own Halloween event.
Learn how the elements of Earth, Wind, Water, and Fire are linked to supernatural beliefs and ancient traditions, and be spooked by a movie screening, paranormal talks, and other hauntingly fun activities on this family-friendly evening. And go in your ghouliest as prizes await the 3 best-dressed visitors!
Saturdays@ACM: Saturday, 27 October, 1 pm to 5 pm
ACM After Dark: Saturday, 27 October, 7 pm to 11 pm
---
National Gallery Singapore: Fiery Strokes
Feel the heat as National Gallery Singapore presents Resonates With: Flamenco Sin Fronteras on Saturday, 27 October. In response to the masterful watercolour exhibition, Lim Cheng Hoe: Painting Singapore, Flamenco Sin Fronteras will burn up the dancefloor with their signature fiery, yet graceful, footwork that reflects the myriad colours and brush strokes in Lim Cheng Hoe's beautiful paintings.
Lim Cheng Hoe (1912–1979) was a leading watercolour artist of his generation and co-founder of the Singapore Watercolour Society. Now on in National Gallery Singapore, Lim Cheng Hoe: Painting Singapore features over 60 artworks, sketches, and archival materials that highlight Lim's mastery of outdoor watercolour landscape painting.
Expect a mesmerising visual performance, complete with traditional flamenco music, and the modern sounds of the guitar and the violin. As the show progresses, Lim's works will begin to take shape before your very eyes as the costumes and movements of Flamenco Sin Fronteras mirror the artist's soft brush strokes and varied colours.
The grand finale offers a representation of village life, inspired by Lim's paintings of kampung scenes. It is a moment of fiesta for the community which gathers to celebrate life, and the joy of living. 
Saturday, 27 October, 2 pm, 3 pm, 4 pm
---
Victoria Concert Hall: Sunday Morning Six-Strings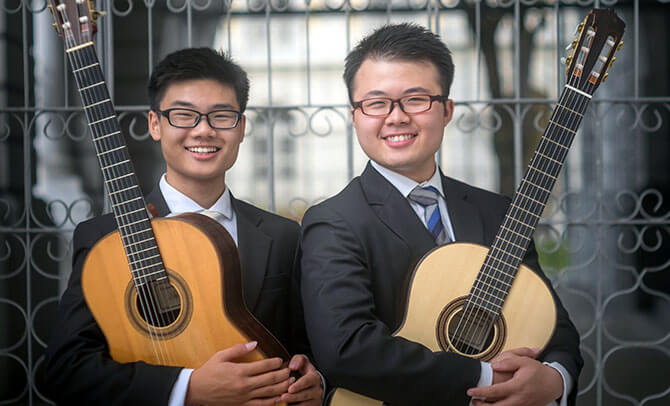 The atrium of Victoria Concert Hall – home of the Singapore Symphony Orchestra (SSO) – will reverberate with the exotic sounds of guitarists Kevin and Jon Loh who promise to strum their way into your hearts with music from around the world.
Expect a little Brazilian, some Spanish, and a good dash of Asian as Kevin and Jon Loh entertain you with the likes of João Pernambuco, Bach, Andrew York, and Yurima.
Sunday, 28 October, 10 am & 11 am
---
Got To Move SPOTLIGHT: Dance at the Empress Lawn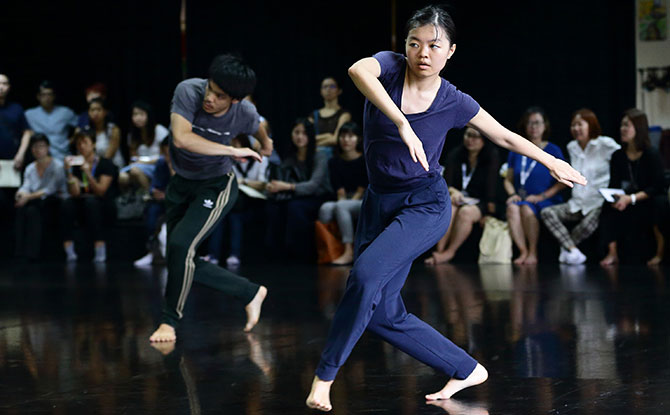 This upcoming Arts Weekend Civic District will also mark the closing of NAC's dance initiative, Got To Move ISLANDWIDE, with Got To Move SPOTLIGHT, a one-day carnival on Sunday, 28 October.
Got To Move SPOTLIGHT will have you rethinking your perception of the art with a myriad of dance-related activities, a dance photography exhibition, and dancing everywhere at the Empress Lawn.
Sunday, 28 October, 8.30 am to 12 pm
---
Got To Move Dance Walk: Morning Walk With A Twist
A highlight of Got To Move SPOTLIGHT is the GTM Dance-Walk, a playful mashup between a dance-a-thon and walk-a-thon.
GTM Dance-Walk will begin with a fun warm-up routine before participants are flagged off from National Gallery Singapore's City Hall Steps. Along the way, participants will stop to learn different dance moves, conceptualised and choreographed by Creative Producer Ryan Tan, in collaboration with SportSG.
Sunday, 28 Oct, Flag-off at 8.30 am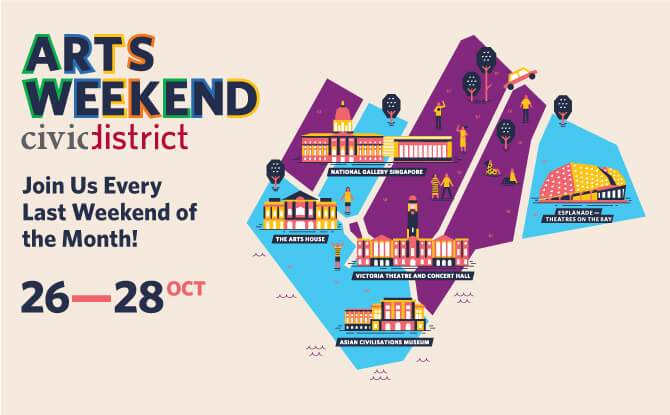 So, pencil in Arts Weekend Civic District now, and soak in the arts in exciting ways like never before. You'll be left wanting more!
Find out more about Arts Weekend Civic District here.
This feature is brought to you by National Arts Council.