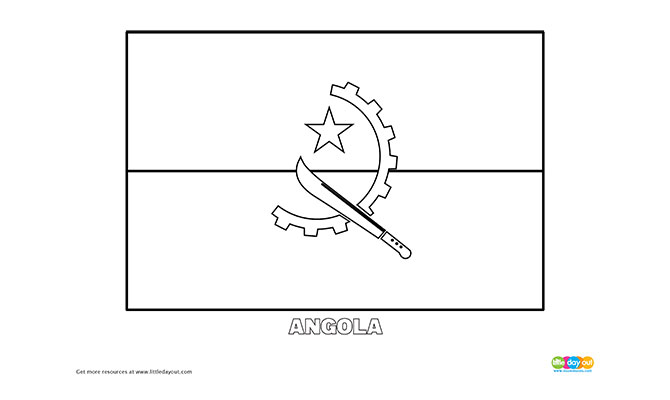 Download Free Angola Flag Colouring Page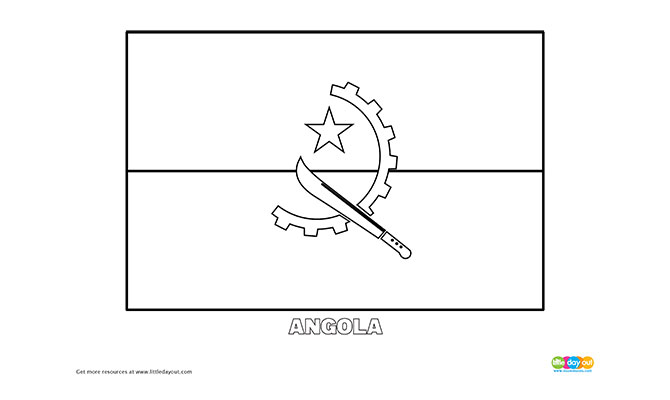 Download the free Angola Flag Colouring Page.
---
Angola Country Flag
Andorra is a country in Africa. The flag of Angola has colour red to represent the blood shed during Angola's struggle for independence. The black symbolises the African continent and the yellow symbolises the country's mineral wealth. The machete and gear wheel represent the workers and peasants, while the star represents international solidarity and progress.