English-speaking manga-lovers, interested in reading English versions of AlphaPolis' titles, can now access them through a new manga comic app service for smartphones, Alpha Manga.
---
Alpha Manga, Japanese Manga App by AlphaPolis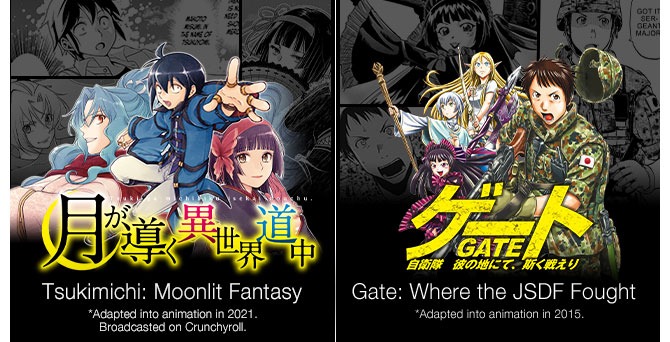 Launched on 7 July 2021, the service offered by AlphaPolis provides access to the company's official manga series such as Tsukimichi: Moonlit Fantasy and Gate: Where the JSDF Fought.
Other titles available include An Observation Log of My Fiancee Who Calls Herself a Villainess and May I Ask for One Final Thing?
With Alpha Manga, users will be able to read English versions of AlphaPolis' original Japanese manga series.
---
Accessing English Manga Content
New manga content will be released either weekly or monthly on Alpha Manga. The first three chapters will be available free of charge. From the fourth chapter onwards, after the expiry of the free content period, users will need to acquire in-app tickets and spend them to rent out new chapters.
Users can also log in to the app and collect free bonus tickets or purchase an unlimited number of tickets.
The rental period for each chapter is seven days or 168 hours. Once the rental period is over, the manga content will no longer available. To read it again, users of the service will need to spend their tickets to rent the chapters out again.
The app is available for both iPhone and Android Find out more about AlphaPolis' Alpha Manga app here.