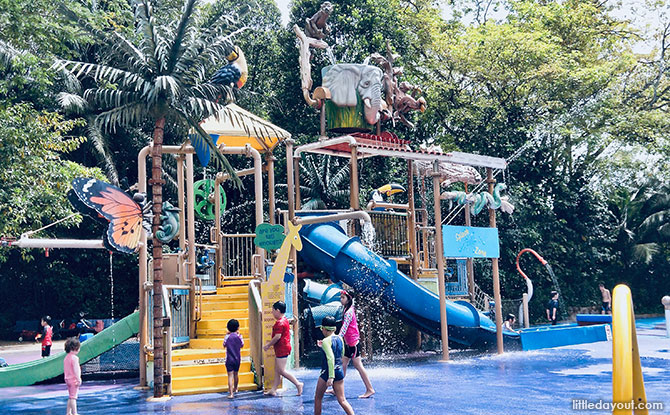 Rainforest KidzWorld at the Singapore Zoo is designed especially with the little ones in mind. From having a splashing good time in the water play zone, meeting farm animals to enjoying pony rides and riding on a wild animal-themed carousel, Rainforest KidzWorld, the Singapore children's playground and more, is a must-visit if you're at the Zoo with young children.
Water Play Zone at Rainforest KidzWorld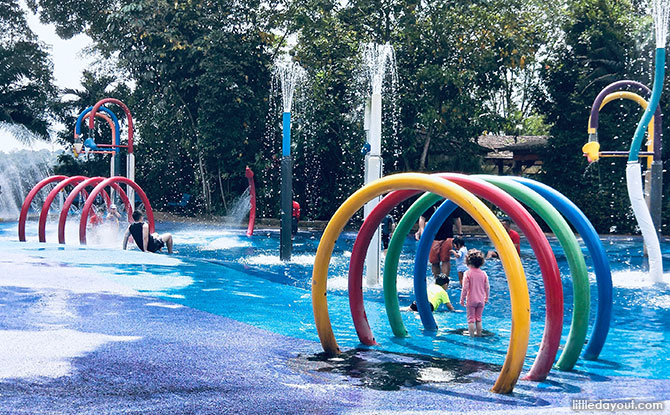 The main attraction at Rainforest KidzWorld is definitely the Water Play zone.
Anchored by an animal-themed climbing frame, complete with water-flushed slides and a spray shack. Rainforest KidzWorld's Water Play zone is a wet wonderland of colourful aqua sprayers, climbers, and a jumbo water trough that will rain down hard at regular intervals.
Oh, the squeals the massive splash elicits! Older children love waiting for the trough to fill up, then watching the water tip all over them.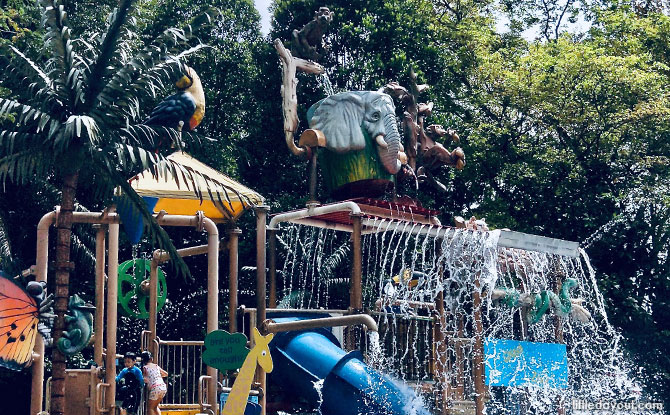 The main play structure is a wet and slippery obstacle course that I'd recommend only to confident walkers. On a busy day, there are big – and little – children running up and down excitedly, so it really would be best to keep babies and toddlers out of their way.
My daughter enjoyed the water-flushed slides, but stayed well away from the covered tube one. She was much more comfortable and confident playing with the shorter, lower slides.
At ground level, there are numerous interactive water play features, from water sprinklers to aqua sprayers. With the water level only about ankle-high, I was happy for my daughter to run around freely; she was even frolicking and lying on the splash pads at times.
Even though the water level is very low, it is a requirement that children below 110cm in height be accompanied by an adult at all times.
Animal Friends Show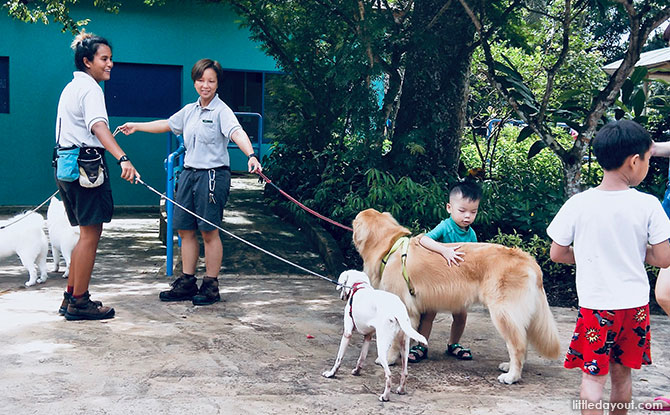 Make time when you're at Rainforest KidzWorld for the Animal Friends Show that takes place daily at 11 am and 4 pm.
Meet Golden Retrievers, Boy and Buddy, Japanese Spitzes, Katie and George, and Hope, a Singapore Special and the oldest dog in the show!
Besides the dogs, you'll also meet birds, mice and cats, many of them rescued and adopted. Prepare to be wowed by their intelligence and agility in classic cat-and-mouse escapades and gravity-defying jumps.
Following the Animal Friends Show, the four-legged stars will hang around for a pat, and a photo!
Interactive Animal Exhibits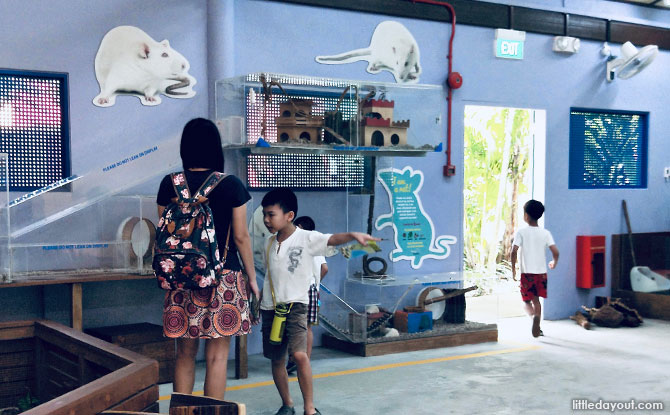 Rainforest KidzWorld is where visitors, little ones especially, can interact with the animals.
Meet rabbits Snow, Muffin, Dory, some guinea pigs and ferrets in the Buddy Barn, feed the goats some juicy green leaves, watch the Falabellas get groomed, or hop on a pony for a ride.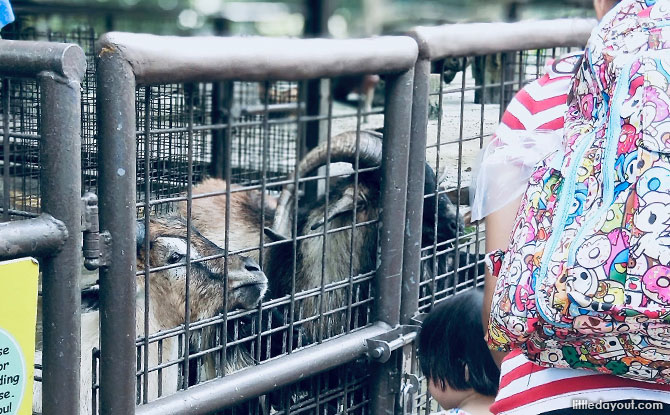 The friendly zookeepers are always around to keep the children safe while they interact with the animals. Chat with them as you make new animal friends, and share in the passion they have for their animal charges!
Useful Things To Know About the Singapore Zoo Children's Playground and Play Area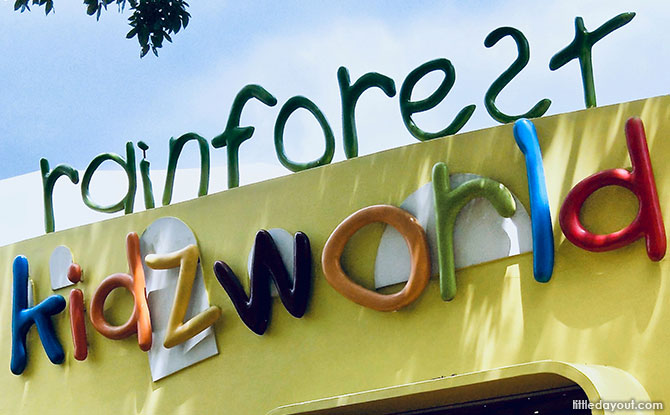 Remember to pack in your swimmers and sunscreen for a great time!
When you need a break, there's KFC and Ben and Jerry's for some indulgent treats, or pack a lunch from home and enjoy it in the shaded outdoor seating.
To find out more about what's on at the Singapore Zoo, go here.