The Singapore Botanic Gardens is a wonderful green space that families can enjoy together.
Just minutes away from Orchard Road, the Botanic Gardens provides city-dwelling Singaporeans an escape to nature; one that extends from Tanglin Road to Bukit Timah Road.
Broadly divided into three sectors – the Tanglin Core, the Central Core and the Bukit Timah Core – there are many beautiful spots of nature that both children and adults can enjoy within the Gardens.
Pack a picnic basket, bring a ball or Frisbee or just take a leisurely stroll through the Garden's grounds. It is a perfect place to slow down and escape the demands of busy city life while soaking in nature, fresh air and time with the family.
With more than 74 hectares to explore, there are plenty of green grounds for families and children to soak up. In addition to wandering the park, here are 15 of our favourite places and activities within the Singapore Botanic Gardens for families with young children.
1. Fish feeding at the Green Pavilion
For a quick activity with the kids, head down to the Green Pavilion near the Tanglin Gate. At the Pavilion, you can buy fish food from a dispensing machine before proceeding to feed the hungry fish at the nearby ponds.
2. Terrapin feeding at Swan Lake
Venturing further into the Gardens from the Tanglin Gate, you will find Swan Lake, a large, shallow pond filled with feisty fish and hungry terrapins. Some of these reptilians have grown to be quite large. Watch the amphibians and fish alike gravitate to the edge of the pool in eager anticipation of a feast as people approach.
3. Swan-spotting
What would Swan Lake be without swans? Beautiful white swans swim gracefully around the lake and if you head toward the wooden bridge at the far end, you may be able to get a closer view at them as that is where their feeding tray is located.
4. Saraca Stream
Just inside the Singapore Botanic Garden's Tanglin Gate, you will find this little brook bouncing happily downhill. It offers a nice shaded spot to spend some time enjoying the gentle rhythmic sound of water.
5. The Bandstand
Built in 1930, this octagonal structure used to host performances by military bands. Now, the only music you will hear are the birds chirping away and it is serene rest stop for those who make it to the top of the knoll where it is situated. Little pathways amongst the hedges surrounding the bandstand provide a nice spot for little ones to dash in and out, burning off some energy in the process.
6. Sundial Garden
Stepping into the Sundial Garden almost feels like stepping back in time to the Victorian Age. Marble statues adorn the four corners of the garden. A bronze sundial on a white pedestal stands as the centerpiece of the garden. It is a great place to introduce kids to how the ancients used to keep time.
7. Hanging Roots Passage
This interesting little walkway just reminds us of old attap huts and what it must have been like to have nature be an integral part of one's surroundings.
8. Swiss Granite Ball
A massive granite ball rolls around effortlessly on top of a bubbling fountain. With rocky stepping stones around it, it seems to encourage young children to come right up to it, touch it and see if they can control the direction of the ball.
9. Roots of the Kapok Tree
Does anyone remember when mattresses used to be filled with kapok – the white cotton-like material? These came from the fruit of the kapok tree, just like one behind the Botany Centre. But the real reason we like this kapok tree is because kids love balancing on its broad roots and make their away across as if on a tightrope.
10. Palm Valley and the Shaw Symphony Stage
What a wonderful expanse of space this is. Lined with palms, the gentle slope of the Palm Valley seems made for laying out a picnic mat and taking a break to enjoy the beauty of nature. Of course, on the Sunday evenings when bands take to the Shaw Symphony Stage, this is exactly what happens. Throngs of people coming out to the Palm Valley to enjoy the cool of the evening with music enlivening the air.
11. Ginger Falls
Man-made and kitsch it may be, but this waterfall and its cave at the Ginger Gardens is still an amusing place for kids to walk through while trying to avoid getting a soaking.
12. Evolution Garden
Part prehistoric movie set, part history lesson, the Singapore Botanic Garden's Evolution Garden traces the development of plants from ferns to flowers. Walk through this Garden with the kids to step back in time and take in nature from a different perspective.
13. Water Birds at Ecolake
Over at the Bukit Timah Core's Ecolake, you will be delighted to find black swans, ducks and other water fowl. Head down to the water's edge and have fun trying to figure out what they are up to. 
14. Fruit Tree Collection
Visit the fruit tree orchard at the Bukit Timah Core. Plants on display here include the everyday varieties such as the bananas to less well-known ones such as the Eggfruit.
15. Jacob Ballas Children's Garden
A must-visit for kids, this garden is dedicated to children and features a waterplay area, a maze, treehouse and swinging suspension bridge. Adults must be accompanied by children and good luck getting them to leave this fun garden! 
Why this Place is Great for a Little Day Out
It is free, accessible and a great place to escape to nature!
Who is this Perfect for
Families and kids of all ages!
Little Day Out Tips & Suggestions
Visit the Singapore Botanic Gardens in the evenings or early morning when the weather is cooler. Also, keep an eye out for performances and events taking place at the Shaw Symphony Stage. These are great excuses for organising an outing with family and friends!
How To Get There
Click here for more details including the address, map, opening hours and admission rates. You can also visit the Singapore Botanic Gardens website for more information.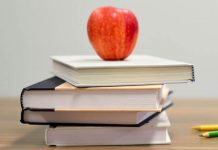 "Remember to wash your hands!" "Don't rub your eyes!" "Keep your fingers out of your mouth!" We may have found ourselves reminding – or...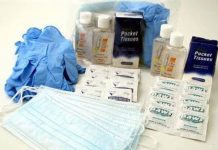 As an ordinary Singaporean, you might be wondering what you can do to help in these times with the COVID-19 outbreak? Besides practising good...
FEATURED LISTINGS