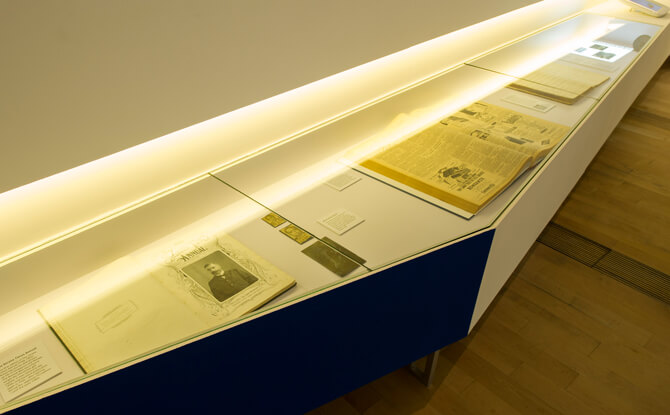 Get to see Singapore through the ages at the new exhibition, Singapore Stories: Then, Now, Tomorrow, from 17 July to 4 October 2015.
Drawing on The Straits Times' archives dating back to 1845, just 26 years after Raffles arrived in Singapore, the exhibition includes artefacts and images that are going on public display for the first time.
Divided into six galleries that reflect The Straits Times' sections – Business, Forum, Life, Home, Sport and World, they provide a journalistic view into Singapore's past and challenges visitors to stretch their perspectives into the future.
Visitors can view the first issue of The Straits Times published on 15 July 1845. Also on display are newspaper editions reporting pivotal moments in Singapore's history such as Singapore's independence.
Display of artefacts from The Straits Times archives
An interesting artifact on display is a photo assignment book where a photographer records an entry to cover the wedding of Mr and Mrs Lee Kuan Yew at Raffles Hotel in 1950.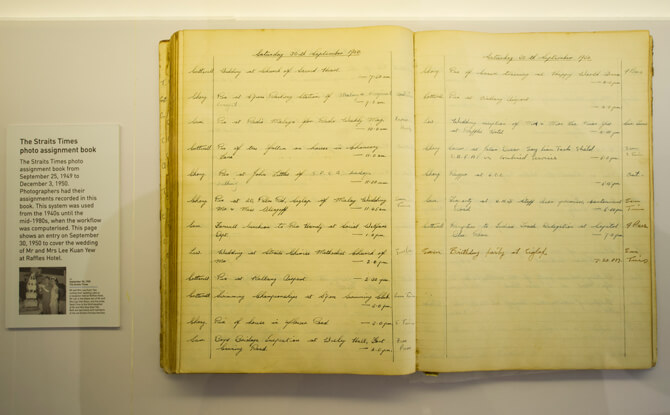 The Straits Times photo assignment book 
The Forum gallery draws upon ideas and aspirations from Singaporeans on what Singapore would be like in the next 50 years. On display are the 50 top ideas derived from over 2,000 entries received by CapitaLand as part of their 'Building Communities – Setting the stage for Singapore 2065' campaign.
Galleries also include interactive activities for visitors. In the Sport gallery, visitors will get the opportunity to build a futuristic sports complex. At the Home gallery, they can test their knowledge of local acronyms.
"The Straits Times has been covering the significant moments in the life of this island since 1845. These stories, photos and pages form part of our rich archives. With the help of our friends at ArtScience Museum, we have brought these alive in an interactive exhibition. Visitors will get to walk through the pages of the ST and feel like they are living history", said Warren Fernandez, Editor of The Straits Times.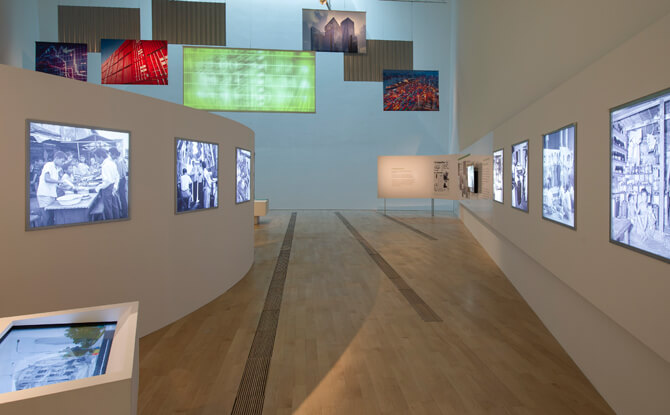 Gallery: Tradesmen of the Past.
SINGAPORE STORIES: THEN, NOW, TOMORROW
17 July to 4 October 2015
ArtScience Museum
Free admission
Visit the exhibition's website.