Just beside Yuhua Community Club in Jurong is a children's playground with a rope course and trampoline. Located in front of Block 221A, the playground isn't within the community club, but the club is the most recognisable landmark there. It is a simple play spot in the neighbourhood.
---
Playground beside Yuhua Community Club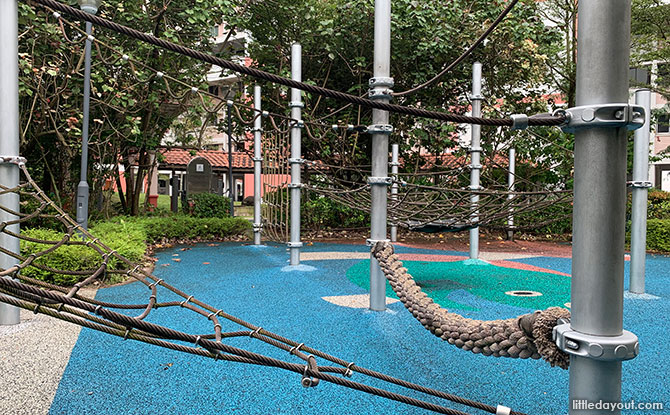 The playground next to Yuhua Community Club has seen better days. There is a rope obstacle course which nowadays looks very weathered.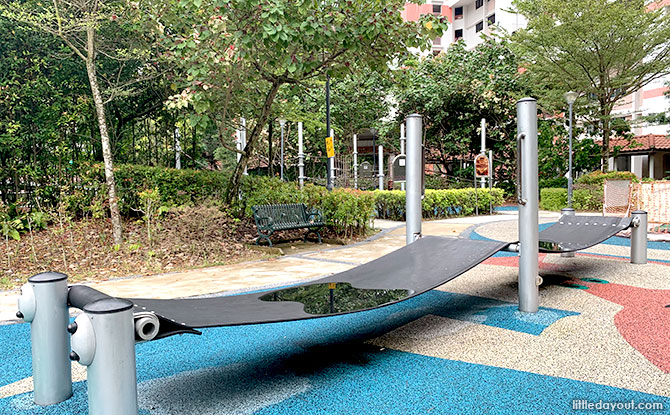 ---
-- Story continues below --
Part of the course include a rubber walkway too.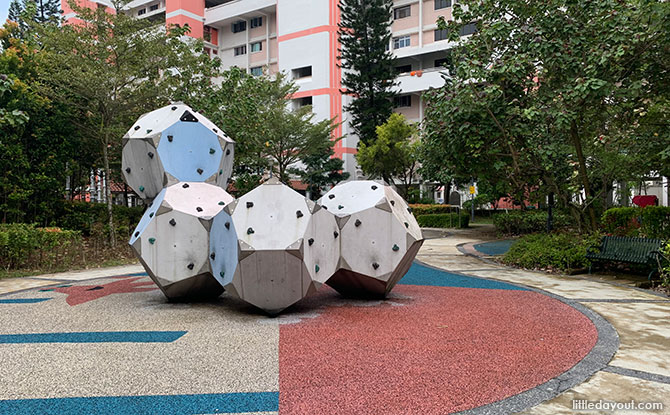 Also at the playground is a set of climbing boulders for kids to scale upwards.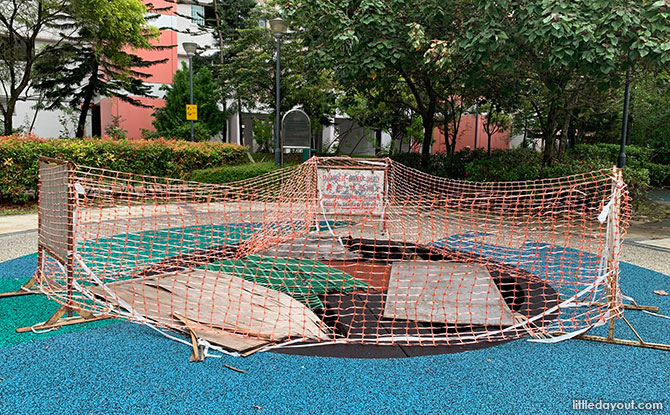 There is a trampoline set into the ground where kids can bounce about. However, when we last visited in August 2022, the trampoline was in a sad state of disrepair and closed off.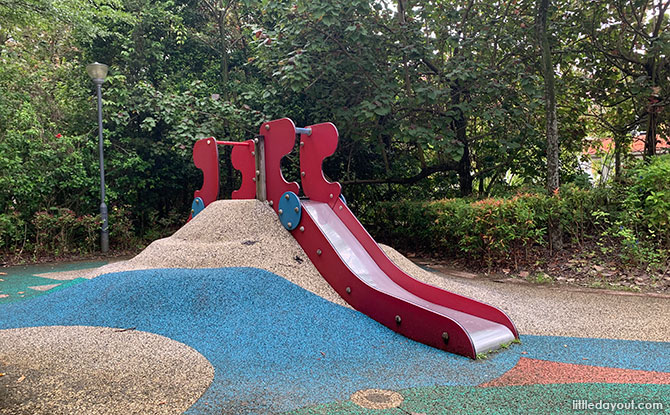 Another section of the playground is a small toddler playground area with a low red slide.
---
Another Playground in the Area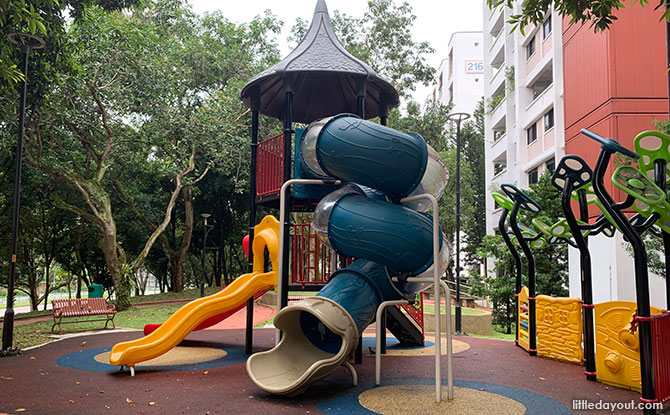 If you head to the Yuhua Community Club and find that you would like to look for another playground in the area, don't despair. There is a much newer children's playground on the other side of Yuhua Community Club. This playground is a multi-tiered one, made from plastic.
For more playgrounds that you should know about in Jurong, check out our list of Jurong playgrounds.