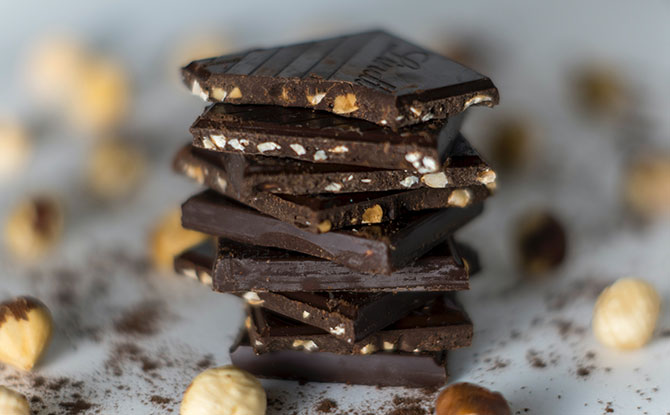 World Chocolate Day falls on 7 July, and indeed this well-loved ingredient deserves its own day to be celebrated! Starting as a humble cacao bean, this bean is then made into the well-loved chocolate bars and chips that we love today. It can be sweet or bitter and used to make almost any dessert even better. Here are five chocolate recipes for pure indulgence at home.
---
5 Chocolate Recipes For World Chocolate Day
Chocolate Bark with Sundried Fruits and Nuts
Looking for a snack with some extra crunch? Chocolate bark is a great choice because it's easy to make and easily customisable to fit any preference! It's also a recipe that can be scaled accordingly so that you can make various portions to keep or even as a gift!
---
Condensed Milk Chocolate Truffles Recipe
Looking for a chocolate truffle snack that is soft and melts in your mouth? This Condensed Milk Chocolate Truffle recipe gives chocolate lovers a delightful experience of eating chocolate as the rich cocoa powder that covers the chocolate pieces also give a rich melt-in-the-mouth feel with every bite.
---
Hot Spiced Chocolate
Rainy days? This yummy chocolate treat is a simple and easy one for world chocolate day because chocolate lovers can enjoy a piping hot drink that is spiced with cinnamon and nutmeg. It's easy enough for little ones to join in on the fun of making it too!
---
Milk Chocolate Ice Cream
There is almost always time for a cool, creamy and chocolatey treat! This DIY Milk chocolate ice cream requires no ice cream machine and only four ingredients! Top it with even more chocolate or even fruits and nuts if preferred!
---
Homemade Dark Chocolate
Dark chocolate can start off as an acquired taste but dark chocolate lovers will understand the delight of biting into a bitter and earthy dark chocolate bar. Homemade Sugar-free Dark Chocolate is very easy to make and it requires only 4 ingredients. Making it at home also means you get to customise the bitterness of the dark chocolate!