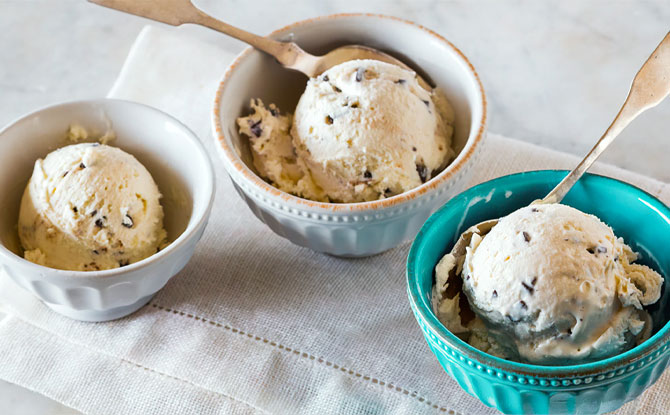 Want a cold sweet treat without having to head out in the heat? Craving some ice cream but already settled comfortably in front of your couch? Here is a list of places that you can buy ice cream online in Singapore and get it delivered straight to your doorstep.
---
Where To Buy Ice Cream Online
Ben & Jerry's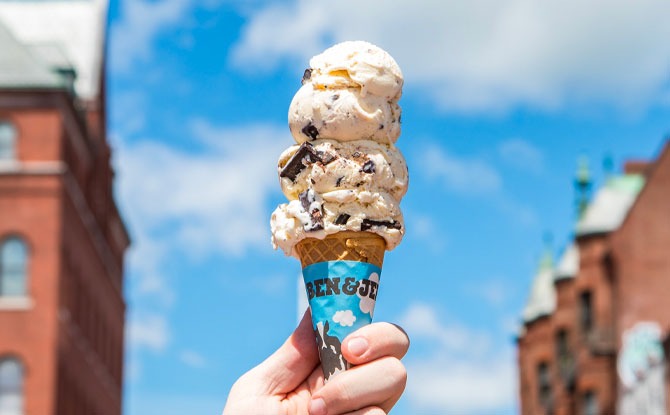 With more than 30 flavours of ice cream available to choose from, Ben & Jerry's has a huge range of ice creams to satisfy any ice cream craving. We are especially fans of their chunky ice cream flavours which include snacks such as brownie bits, pretzels and sometimes nuts.
---
Apiary
An apiary, also known as a bee yard, is a location where beehives of honey bees are kept. Apiary Singapore was named after the vision for the space to be a sweet spot for speciality desserts and ice cream. All their dairy products are pasteurised on-site and there are no artificial flavours or colourings added to the ice cream.
---
Creamier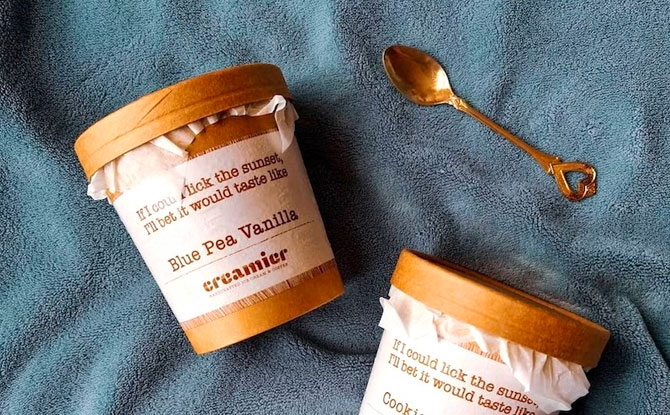 Get some happiness delivered right to your doorstep. There are flavours such as roasted pistachio, sea salt gula melaka, earl grey lavender and more. They offer flat rate door-to-door delivery islandwide and free delivery with any minimum order of $65 and above.
---
Butterknife Folk
Making handcrafted gelato and sorbets in small batches, Butterknife Folk is known for their creative flavours with past flavours such as Chicken Rice and other local-inspired flavours such as Gula Melaka Pandan Cake, Coca Cola and Horlicks. The flavours are ever-changing so be sure to try interesting flavours while you can!
---
Tom's Palette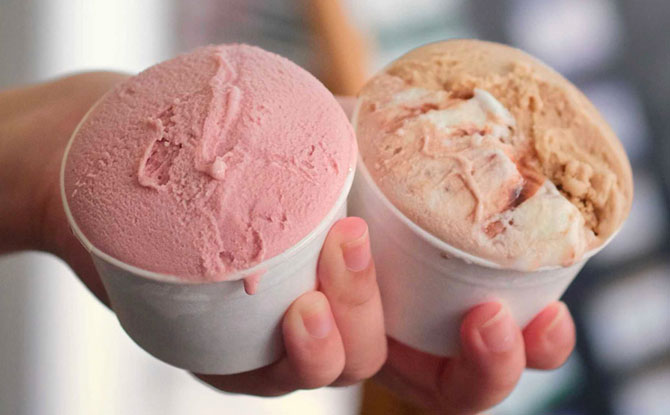 Tom's Palette was founded in 2005 by husband and wife team Chronos and Eunice as an avenue to express their love for food and creativity. First conceptualised as a cold plate ice cream parlour, they now offer favourite flavours such as honey lavender, chocolate sorbet and unique flavours such as soya bean dough fritter, salted egg yolk, mango sticky rice and nasi lemak. 
---
Scoopz
Since opening our doors in 1996, Scoopz has been handcrafting high-quality, natural and affordable ice cream. They offer a variety of flavours such from local favourites like Durian and Cempedak, to contemporary flavours like Strawberry Cheesecake and Thai Milk Tea. There are also eggless low-sugar options.
---
Kind Kones
Kind Kones is an all-natural vegan ice cream brand. The ice creams are vegan and free from dairy, egg, refined sugar, and other artificial additives with mostly gluten-free options. They also offer soy-free options. We enjoyed their interesting flavours such as Almond Brittle Fudge and Black Forest Cake. Kind Kones offers same-day delivery for all orders made before 4 pm.
---
Tampines Ice Cream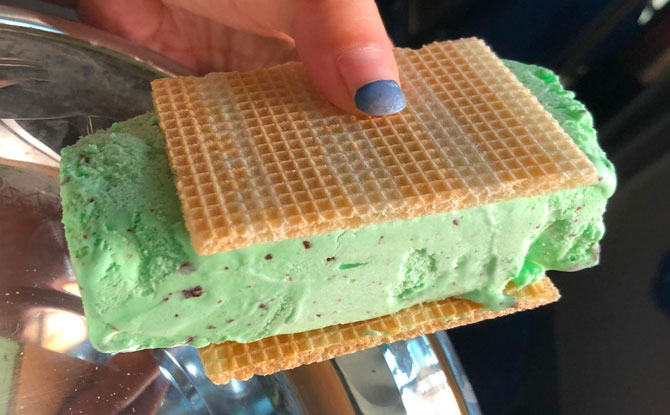 Fondly known as the Tampines Traditional Ice Cream Uncle and Auntie @ Tampines Central Park, get your fix of old school ice cream online. Ice cream goes at $8 a block and they are available in a variety of flavours.
There is free delivery with a minimum order of just $20 to those living in Tampines, Pasir Ris, Bedok, Tanah Merah and Simei and they offer same-day delivery especially to residents at Tampines St 82.
---
Birds of Paradise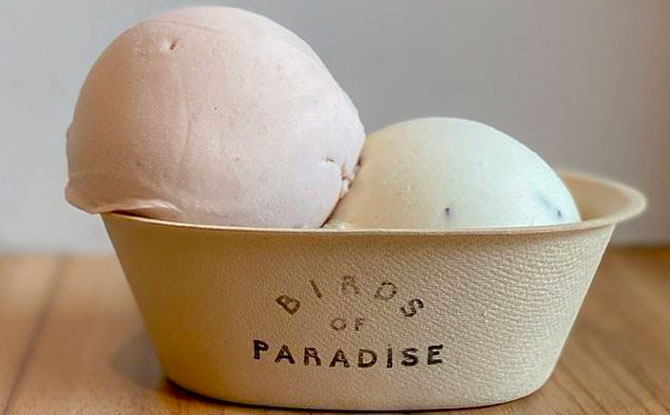 Selling high-quality gelato inspired by the botanical flavours of nature, Birds of Paradise offers unique flavours such as white chrysanthemum, midnight gianduja and lychee raspberry. They often use familiar herbs, such as basil and blue ginger to create a unique blend of flavours.
---
Fat Cat
Selling Ice cream that is made from scratch, Fat Cat signature flavours include Butter Beer, Hay & Honey, Earl Grey Lavender. They have bundle sets that allow customers to enjoy a huge variety of ice-cream flavours and freshly-baked waffles in the comfort of home. They also have ice cream cakes!
---
Kooks Creamery
Kooks Creamery was first recognised for its delicious lava cookies filled with a variety of fillings and topped with delicious ice cream. If you're looking for a warm melty treat to pair with ice cream, this is a great option! They deliver ready to bake lava cookies and ice cream in flavours such as Earl Grey, Italian Dark Chocolate and Speculoos.
---
Swensen's
A brand that needs very little introduction, Swensens is available for order on food delivery partners such as Deliveroo, Food Panda and Grab Food. There you can get iconic ice cream pints in flavours such as Sticky Chewy Chocolate as well as splits, sundaes and earthquakes.
---
Uncle Lim
Carrying more unique flavours such as Thai Milk Tea, Nata De Coco and Salted Caramel, Uncle Lim sells his one-litre tub of ice creams at $8 a block. He also sells traditional rainbow bread which is always a classic pairing when it comes to old school ice cream.
---
Island Creamery
Originally founded in Singapore in 2003, Island Creamery produces freshly made premium ice cream featuring local flavours such as chendol, pulut hitam, Guinness, tiger sorbet and more. They are also on food delivery platforms such as Grab Food and Deliveroo.
---
Kindred Folk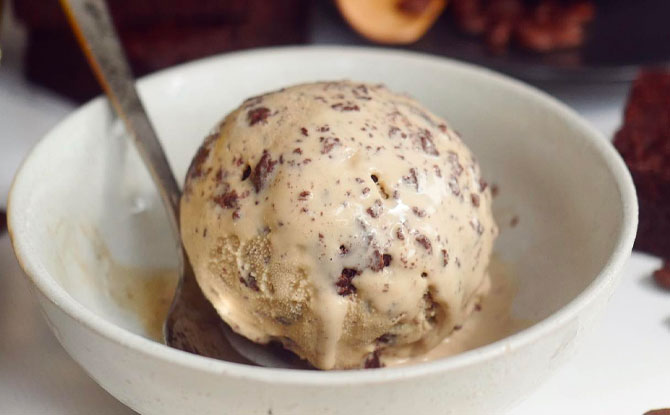 Specialising in handmade ice creams, Kindred Folk has classic flavours such as loaded Cookies n' Cream and Belgian Dark Chocolate. They also have vegan flavours such as sea-salt gula coconut and watermelon calamansi sorbet. They offer in-house island-wide delivery at $6 with a minimum order of two pints.
---
Ice Cream Cookie Co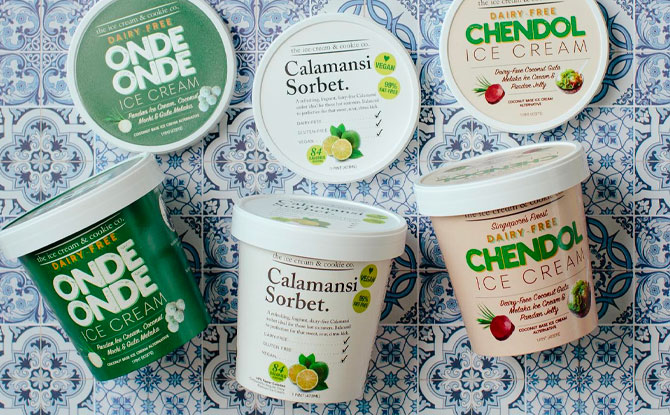 Since their first farmers' market stall in 2012 Ice Cream Cookie Co offers wholesome, all-natural premium ice cream cookie sandwiches, pints, cups, ice cream cakes & bakes. Offering classics flavours such as vanilla and chocolate, there are also locally inspired flavours like Onde Onde, Chendol, Calamansi and even Bubble Tea. They also have a growing vegan and dairy-free range.
---
Traditional Magnolia Ice Cream Auntie Law – Yew Tee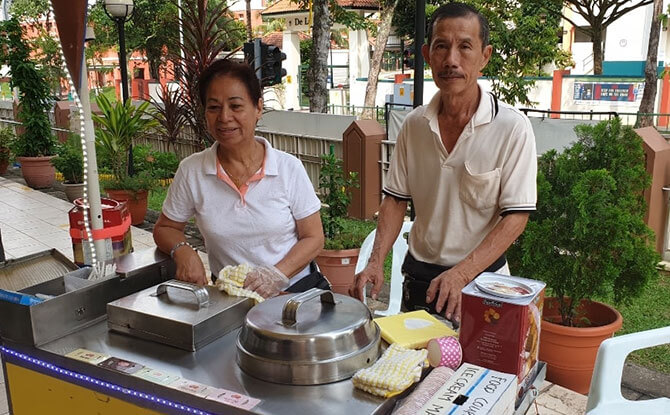 Usually located at Yew Tee MRT, Auntie Law is offering those in the North-West of Singapore ice cream blocks at $12 inclusive of the traditional wafer biscuits. There are 12 flavours to choose from including Peppermint Chocolate Chip, Raspberry Ripple, Blueberry Ripple, Green Tea and Durian.