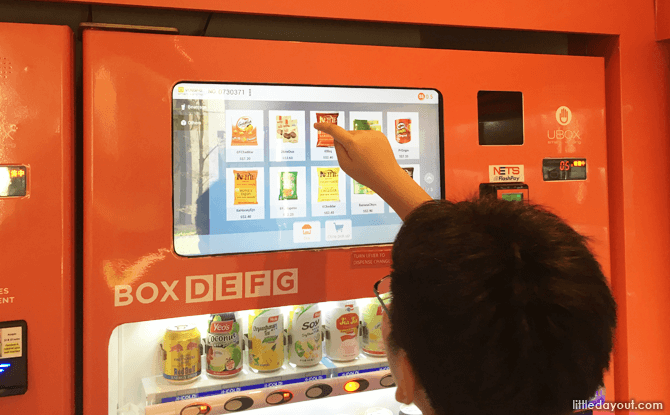 We are all used to heading over to a vending machine to get a bottle or can of drink. Recently though, there are increasingly more vending machines in Singapore dispensing interesting and unusual items.
Here are some unusual vending machines in Singapore and the items you can get from them.
Teddy Bear Vending Machines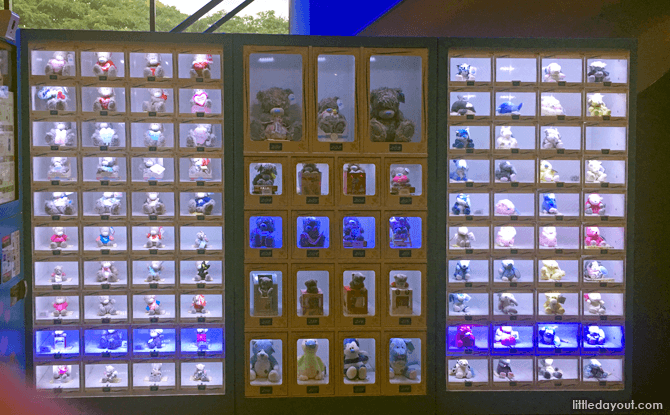 Kalms was a familiar name in the eighties and nineties with retail shops selling gifts. Even though Kalms closed the last of its retail stores in 2016, you can still buy gifts from Kalms vending machines. These gift vending machines sell cutesy toys and other charms at locations such as 321 Clementi and Raffles City.
Ice Cream Vending Machines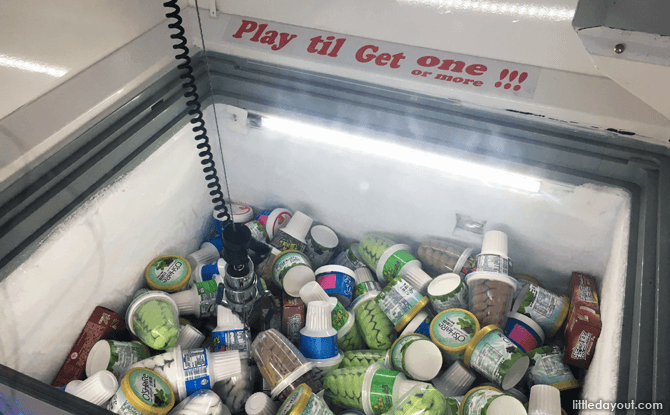 Fancy a sweet treat? Play a game for it at an ice cream vending machine in Singapore. Vending machines from Happy Ice combine a claw game with ice cream vending machine. Pay $2.50 to $3 and manoeuvre a mechanical claw to "fish" for an ice cream. You play until you get one. These ice cream vending machines can be found at locations such as Kallang Leisure Mall and Kidz Amaze, SAFRA Toa Payoh.
Sweets Vending Machines
Why stop at vending ice cream? There are claw vending machines for sweets too. For $1, you can get a mechanical claw to grab a fistful of sweets for you at the Lolly Shop sweets vending machine at Big Box.
Fidget Spinner Vending Machines
Behind Merlion Park is a vending machine selling fidget spinners. Other essentials that you can buy at the vending machine include sunshades and fans.
Book Vending Machines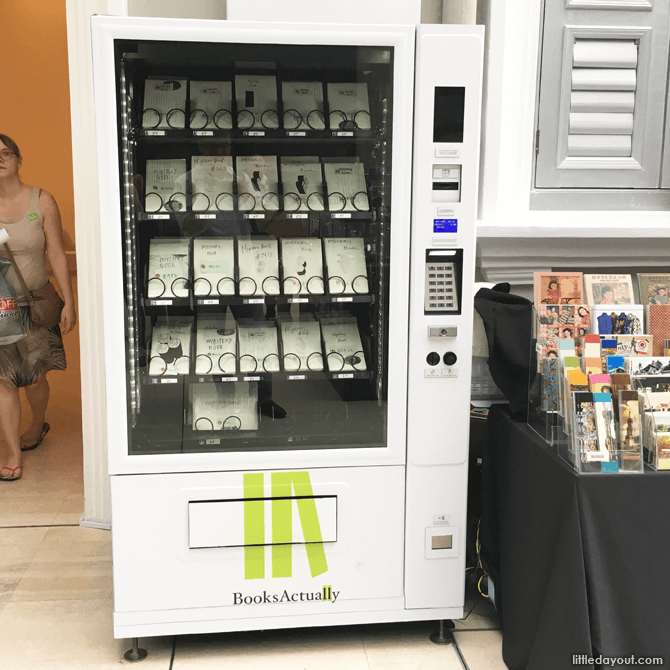 Quench your thirst for knowledge with Book Actually's book vending machines in Singapore. Located at National Museum of Singapore, you can purchase books from this vending machine for between $10 to $22. Perfect when you get a sudden craving for books.
Hor Fun Vending Machines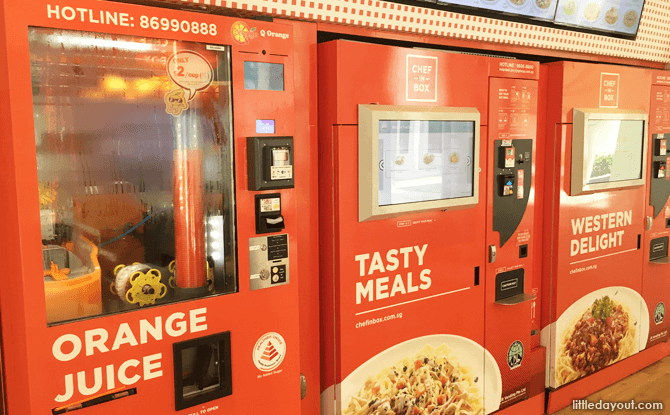 The well-publicised vending machine cafe at Sengkang was only the start. Chef in Box has also opened up vending machine cafes at Ang Mo Kio MRT and Lakeside MRT stations.
For less than $5, you can get a serving of hot hor fun from a vending machine. But that's not all, for those studying late into the night, Chef in Box also has vending machines that dispense bottles of chicken essence too.
Fish Food Vending Machines in Singapore
Who says that only human-consumable food can be dispensed from a vending machine? You can find fish food vending machines around Singapore at locations such as HortPark and Singapore Botanic Gardens.
Household Provisions Vending Machines
The No Signboard Seafood restaurant chain has thrown its hat into the vending machine game. Dubbed The Ma2 Shop, vending machines here offer hot meals such as chicken rice and chili crab spaghetti.
In addition, The Ma2 Shop also has vending machines that dispense household provisions such as detergent, coffee powder and tea bags. They can be found at locations such as Blk 143 Tampines Street 12 and Blk 8 Holland Drive.
Salad Vending Machines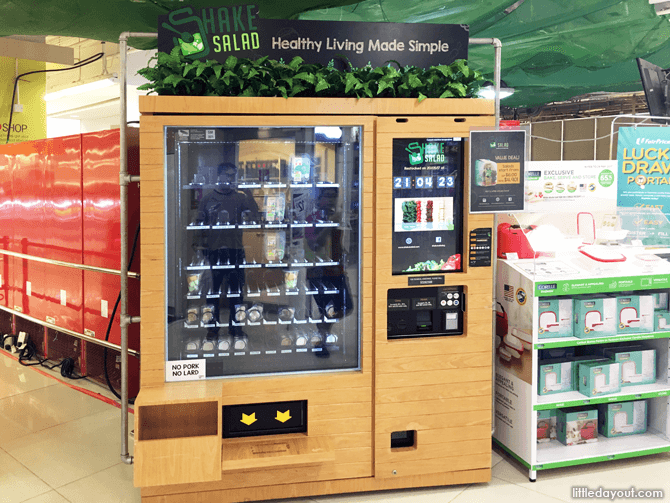 Craving for a salad? With locations around town, Shake Salad has just the machine for you. Its salad vending machines are restocked every day and dispense pre-packaged salads with a choice of dressings and add-ons. Shake Salad's machines can be found at spots such as the AXA building.
Air Freshener Vending Machine
Need something to freshen up your car? Head to the Yankee Candle Car Refreshener vending machine at Great World City's Basement 2. Pick your favourite scent, pay for it and freshen up your car.
Car "Vending Machine"
Need a car to go with your new air freshener? Visit the "car vending machine" in Bukit Merah. While you can't put in coins to buy a super-luxury car at this machine, you can at least browse through them before making your purchase.