From 22 to 25 March 2018, talented artistes from the Asia Pacific, Canada, UK, US and Chile will perform at the Singapore Indoor Stadium as part of the first True Colours Festival.
What makes this series of concerts especially notable is that the performers are musicians, singers and dancers who have not allowed their disabilities prevent them from taking to stage.
A Celebration of Talent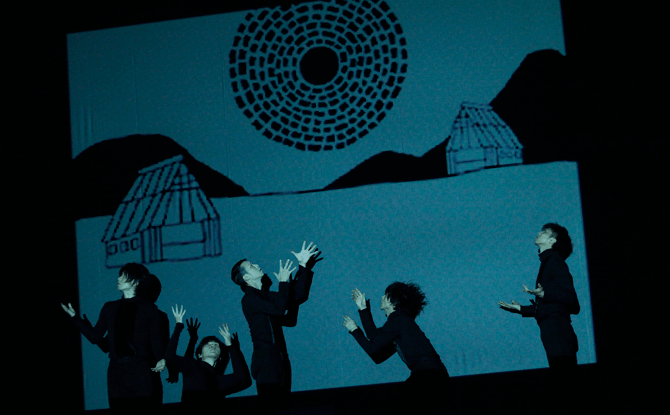 Those performing include DAZZLE, a contemporary inclusive dance troupe from Japan, Rodney Bell, a wheelchair dancer from New Zealand, and actors from Very Special Theatrics from Singapore and No Strings Attached Theatre of Disability from Australia.
Among the other artistes at the True Colours Festival concerts, being held on three evenings, are Tony Dee from Australia who was the star of the 2016 Rio Paraolympics trailer and Ma Li and Zhai Xiao Wei, the first pair of dancers with disabilities to enter China's CCTV national dance competition.
---
-- Story continues below --
The ticketed multimedia indoor concert will be the largest gathering of artistes with disabilities performing together at an event in the Asia Pacific region. It forms one-third of the activities lined up as part of the True Colours Festival.
True Colours Festival Village
The True Colours Festival will include an outdoor True Colours Festival Village that will be open from 23 to 25 March 2018. At this free admission Festival Village, visitors can learn more about various disabilities and even experience what it is like to live with a disability. There will also be screenings of short films and theatre performances on disabilities.
Visitors can also take part in Paralympic Sports tryouts and shop for merchandise at the True Colours Festival Village.
International Conference on Arts and Disability
The last component of the True Colours Festival is the Arts and Disability International Conference 2018. This conference will feature international and local speakers who will share best practices and provide insights into ways to increase arts accessibility.
The Arts and Disability International Conference 2018 will be held on 22 and 23 March and is jointly organised by the National Arts Council and Very Special Arts Singapore.
The overall True Colours Festival is presented by UNESCO and The Nippon Foundation (TNF), two international organisations which champion the rights of persons with disabilities (PWDs).
To find out more about the True Colours Festival and to purchase tickets for the True Colours Concert, visit the Festival website here.