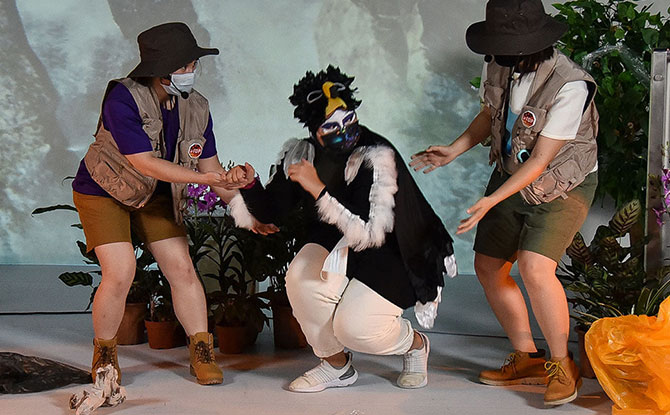 Say Hello to the month of October this weekend. If you are looking for things to do online and places to go (while staying safe), here are some ideas we have for you.
---
Things To Do This Weekend In Singapore: 2 & 3 October 2021
UNTAME
UNTAME, the annual KidsSTOP STEAM Festival is back for its 3rd year from 1 to 10 October 2021. Families with kids can celebrate the upcoming Children's Day with a line-up of festivities both digital and on-site at locations such as the STEAM Play Yard to explore different approaches to STEAM education and gain insights to sustainability. It's sure to be an interactive, engaging and exciting experience for all participants. Read more about it here.
Go Red for World Heart Day Contest
From 29 September to 3 October 2021, famous buildings and landmarks in Singapore will illuminate the city skyline in red to mark World Heart Day. There are various online activities, workshops and tutorials that participants can take part in. Visitors who catch the light-ups can participate in the online contest that will end on 3 October and stand a chance to win an Automatic Blood Pressure Monitors. Read more at the site here.
---
Last week of Dale Chihuly at Gardens By The Bay
It's the last week to enjoy the works of Dale Chihuly at Gardens By The Bay and enjoy the lanterns that light up the outdoor gardens and the Flower Dome. Some lanterns to look out for include the Golden Garden at the Supertrees or a row of adorable rabbit lanterns at the rabbit's trail. Visitors can also enjoy the works of four new artists added as part of the Dale Chihuly at Gardens By The Bay exhibition.
---
Attend workshops at ArchiFest 2021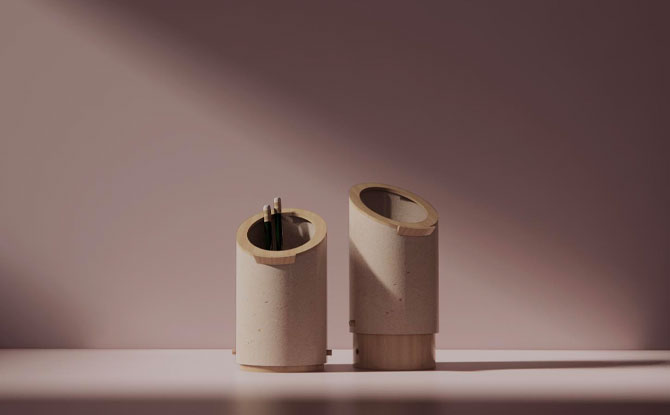 Happening from October 1 to October 31, Archifest is back and promised to be an even bigger, better and more inclusive celebration of great design than the last. There are over 100 events to participate in across the island and online. Some interesting events happening this weekend include the Form & Space by Temasek Polytechnic exhibition, various exhibits by the Art Science Museum, Zero waste cardboard architecture with SUTD
And FLAM Biomaterial: An Alternative to Plastics. Read more about these events as well as the ones to look forward to in the weeks ahead.
---
Visit Blaxk by ActionCity at Funan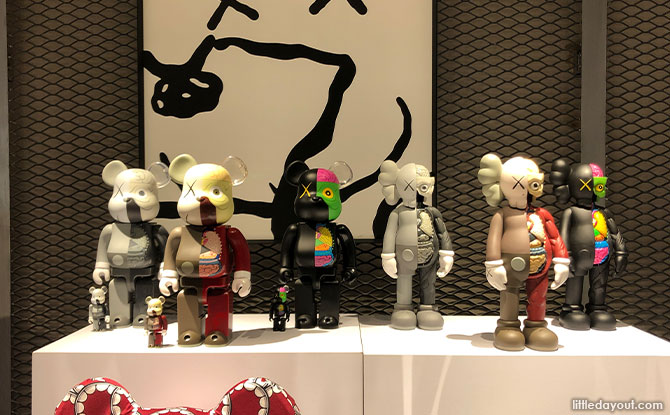 ActionCity, is an established homegrown brand that curates an exciting display of trending Designer-Art Toys, collectables, as well as a contemporary selection of licensed pop-culture merchandise. To mark their 12th year, ActionCity is opening a premium gallery, BLAXK by ActionCity.
Located at a prime spot in Funan, BLAXK by ActionCity will showcase a mix of rare and unique pop culture treasures and grails that are exclusive to the brand new label. Art toy fans, enthusiasts, collectors and investors will be able to view and even purchase exclusive local and internationally recognised pop artists and art toys. Read more here.
---
Head Out Cycling
Bike riding is a great activity to do alone or in pairs to get some fresh air and bonding time. One great location is Pulau Ubin. There is plenty to explore with different kinds of paths for various abilities – mountain bike trails for the adventurous, paths next to kampong houses and well-paved roads for the leisure cyclists. We've compiled a comprehensive guide here and a summary of five things to know about the Ketam Mountain Bike Park here. Or, if you don't want to travel all the way to Ubin, check out our guide to bike rentals at East Coast Park.
---
Visit the two new Giraffes at the Singapore Zoo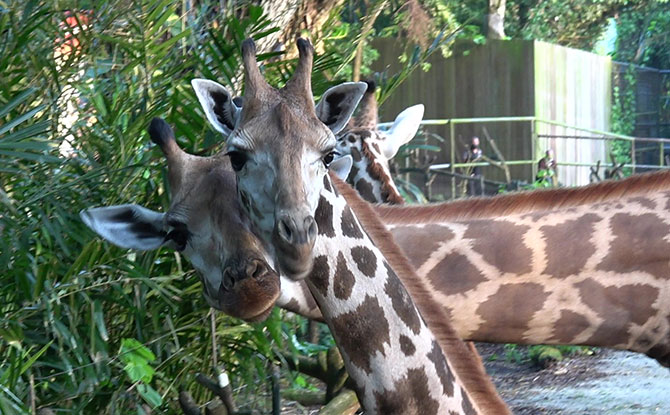 Two young Rothschild's giraffes have just joined the family of animals at the Singapore Zoo. The long-necked pair hail from India's Mysuru Zoo and have been given the names of Balaji and Adhil. Visitors can view them at Singapore Zoo's Wild Africa zone where they will slowly be conditioned for the thrice-daily feeding sessions. Read more about the giraffes here.