Recently, I was almost in a car accident with my two boys in the car. We were using a ride-sharing service, when the driver didn't see a stopped car in front of him on the highway. I quickly yelped, and our driver suddenly slammed on the breaks. The abrupt brake thrust our bodies forward, and my heart was racing.
I quickly looked to my left and right and was so relieved that both my sons were perfectly fine and well strapped in their car seat and car harness.
Car Seats in Singapore
According to a 2018 Singapore Medical Journal study, Only 36.7% of Singaporeans comply with car seat usage (compare with 97% compliance in the US). The study found that 27% of Singapore's serious paediatric injuries could have been avoided had the child been in the proper seat restraint.
With the strong taxi/ride-share culture here in Singapore, it's important to know your options for car seat safety.
---
-- Story continues below --
Deciding on Car Seats for Kids
To help navigate through the abundance of car seats for kids on the market, I've included some decision points to help narrow down your options.
For those who own cars
If you have a car and want it to be easy for taking baby in and out of the car, consider an infant-only car seat. There are great brands where you can seamlessly clip the car seat out of the stroller and into your car.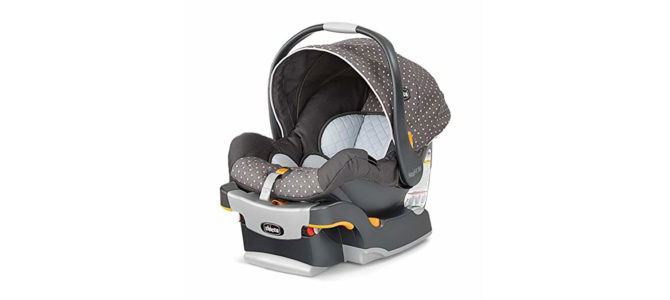 The Chicco Keyfit30 has been consistently top rated in car seat safety rankings.
The Combi Cradling 360 Car Seat is a great permanent car seat. It rotates 360 degrees so you can easily take baby in and out of the carseat. It also grows with your child and can go from rear-facing to front facing.
If your child is a newborn to one year old, get an infant-only car seat!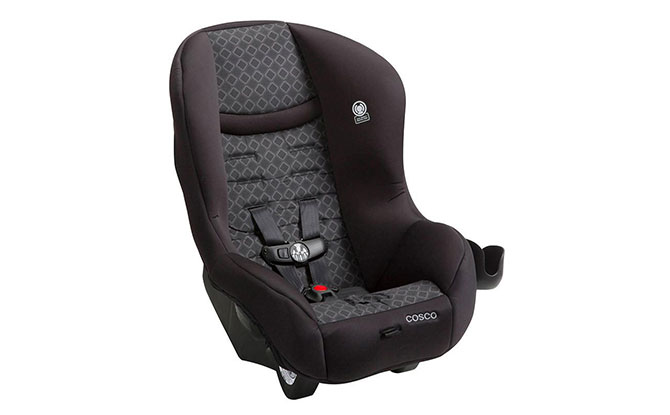 When it comes to children between 1 to 3 years old, I'm a big fan of the Cosco Scenera NEXT portable carseat. It's lightweight and there are different "hacks" you can use to help bring the carseat around. For examples, one tip is to purchase a strap to clip onto the seat so you can hang it off of your stroller or hang it on your shoulder. Another hack is to purchase a luggage strap and you can strap it onto your umbrella stroller.
With children who are 3 years and older, there are booster seat and harness options on the market.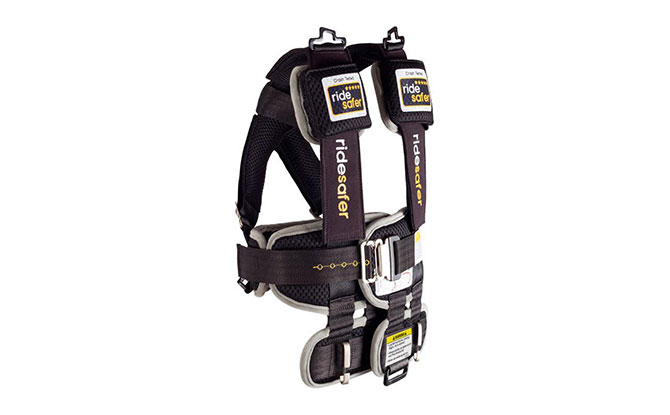 A personal favourite is the RideSafer Delight Travel Vest. My elder son wasn't the biggest fan of it at first, but we added a police badge on it and call it his police vest to wear in cars. Now he proudly wears it and shows everyone his badge.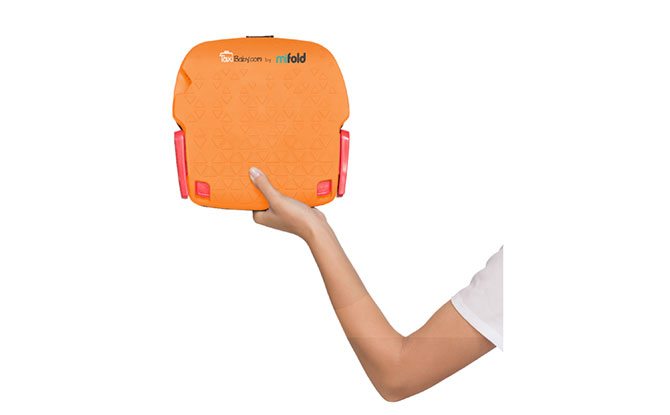 Want to use booster seat instead? The Mifold just came out with an upgraded booster: it is smaller, non-folding, and offers better protection for the child.
Travelling Abroad Often? Consider an Integrated Stroller-Car Seat
If you are travelling about and want something convenient to bring about, consider an infant-only car seat that is part of a travel system. That way you can easily take your stroller and car seat around with just one piece of equipment.
Driving conditions are an unpredictable variable when going abroad – having the assurance of car seat safety makes for one less thing to worry about!

The Babyzen iZi car seat clips in easily to the popular Yoyo+ stroller. The Yoyo+ is lightweight and can fold down small enough to fit in the overhead compartment of a plane. That means you can have instant access to your stroller right when you deplane, instead of waiting at the baggage claim. Having a compatible car seat makes travel easy!
Tried and tested car seats like the Nuna pipa, maxi Cosi mico, and Cybex aton are also compatible with the Yoyo+!
Other Factors to Consider When It Comes To Car Seats For Kids
Safety Rating
Before purchasing your car seat, research its safety rating first. While Singapore does not have an official car seat safety ratings website, here are two sites from the US and Australia with more information:
Car Seat Expiry
If you are a frugal mommy like me, you may have considered buying a carseat secondhand. While I am a big proponent of saving money, car seat safety is too important to skimp on. It is highly unadvisable to purchase a carseat secondhand.
Why?
You cannot get a definitive history of the car seat. You will not know if the seller has been in an accident with the car seat. Once it's been in a collision, the car seat's efficacy is compromised and it is imperative to buy a new one. Since you cannot personally check the history of the car seat, it is not advisable to compromise on your child's safety just to save costs.
Happy and safe riding everyone!