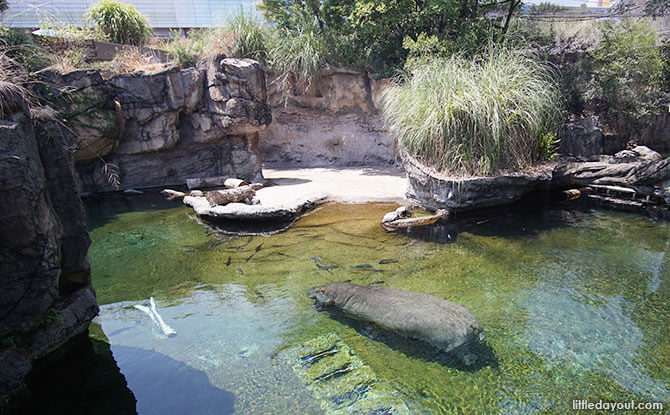 The Tennoji Zoo in Osaka can trace its history back to 1915 when it opened on 1 January. It is the third zoological garden to be built in Japan and is home to about 1,000 animals from 200 different species.
What's at the Tennoji Zoo, Osaka
Located in the south of Osaka in Tennoji Park, the zoo is divided into four zones. These include the African Savanna, the Asian Tropical Rainforest Zone, the Flight Aviary and Friendship Square.
Animals in the African Savanna include lions, zebras and hippos. The area is the largest section of the zoo and designed to look like the savanna landscape where the animals come from.
The Asian Tropical Rainforest Zone is where you can find the monkeys and other primates. It is also where the kiwis and koalas are housed.
---
-- Story continues below --
The Flight Aviary is designed to look like a wetland area with small streams and ponds. It is also close to this area that you can visit the Polar Bear House.
The Friendship Square is Tennoji Zoo's petting area where there are domestic animals such as sheep and goats.
Throughout the day, there are also animal feedings. Check with the zoo for the latest times for the day.
Around the Zoo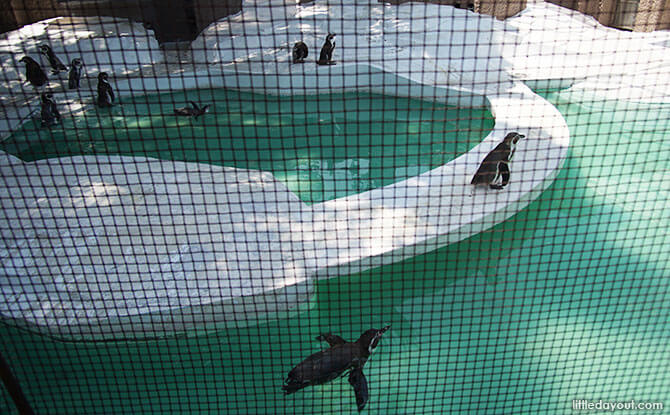 The Tennoji Zoo is starting to look show its age. The animal exhibits are spread quite far apart and it feels as if you need to walk a fair bit to get from one exhibit to the other. Some of the animals are housed in old-school cages.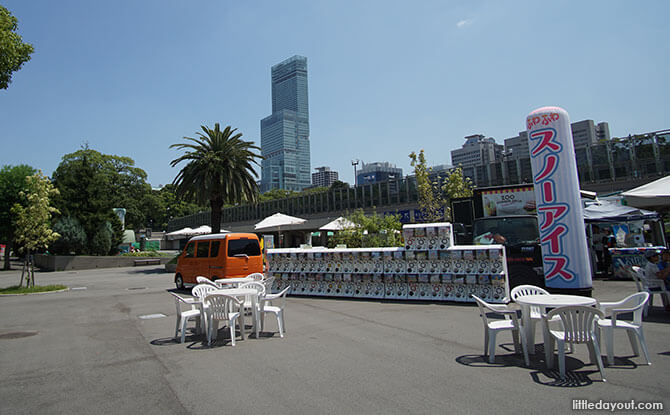 As a zoo within the city, an interesting contrast to the Tennoji Zoo is the surrounding area which includes towering skyscrapers such as the Abeno Harukas, Japan's tallest building. The famous Tsutenkaku Tower can also be viewed from within the zoological garden.
After a visit to Tennoji Zoo, you can also exit out from the Shinsekai Gate to the neighbouring Shinsekai district where there is plenty of food to eat and explore.
Tennoji Zoo
Where: 1-108 Chausuyamacho, Tennoji-ku, Osaka
Website