Running out of holiday activity ideas for the little ones?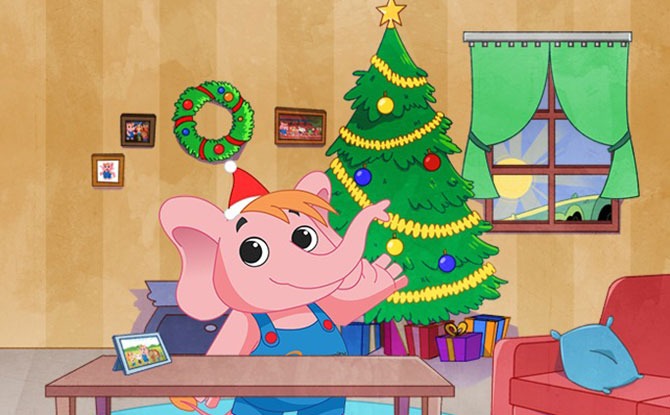 Fret not! Sharity & Friends are here with their Christmas Sharity Star giveaway. From now till 31st December, Sharity & Friends has an exciting line-up of Christmas tasks on @sharityclub Facebook for your child to spread Christmas cheer to those who matter! Not only at home, but in their community as well. Be prepared for some merry laughter while caring and sharing for the community with your child!
---
Get into the Christmas spirit with weekly tasks
Christmas is known as a time of caring, sharing and giving. This festive season has always placed a huge emphasis on spending time with and showing your love for your loved ones.
The Christmas tasks each week come with a different theme: care for society, care for the environment, care for the elderly and care for an inclusive society. Teach your child to care deeply and share freely, while having fun through hands-on activities!
From preparing Christmas cookies to recycling leftover wrapping paper – these tasks are not only easy and fun to do, they are educational and could very well inspire a new family tradition. Do not hesitate to get the whole family involved!
If you have missed the giveaways from previous weeks, do not be too disappointed. You may still view the tasks on the @sharityclub page and encourage your child to take part! To get you started, check out some interesting ideas in the comments shared by other families.
---
Win a $10 foodpanda voucher & Christmas Sharity Star Goodie Bag
Being caring is rewarding, in more ways than one! The first 20 successful submissions on every week's giveaway post will receive a $10 foodpanda voucher plus an exclusive Christmas Sharity Star Goodie Bag.
Each goodie bag contains a Sharity keychain, Sharity lanyard and an enamel pin of the Sharity & Friends character of the week – the perfect bling for the upcoming new school year!
---
Hurry, while stocks last!
Jingle all the way over to the @sharityclub Facebook page and follow these steps:
• Like @sharityclub Facebook Page
• Like the giveaway post
• Leave a comment on the giveaway post with a photo/video of your child/children completing any ONE of that week's Christmas tasks.
Show us how much you care and share this Christmas!
This feature is brought to you by Community Chest.