This fun SG paper heart art piece is simple to make and has an interesting texture and look! It's a great art piece for toddlers too as they can practice their tearing and pasting skills. A variety of papers can be used such as crepe paper, coloured napkins or coloured paper. Here's how to make an SG Paper Heart Art
---
What you need to make SG Paper Heart Art
SG Heart art template
Red crepe paper
White crepe paper
Glue
---
How to make SG Paper Heart Art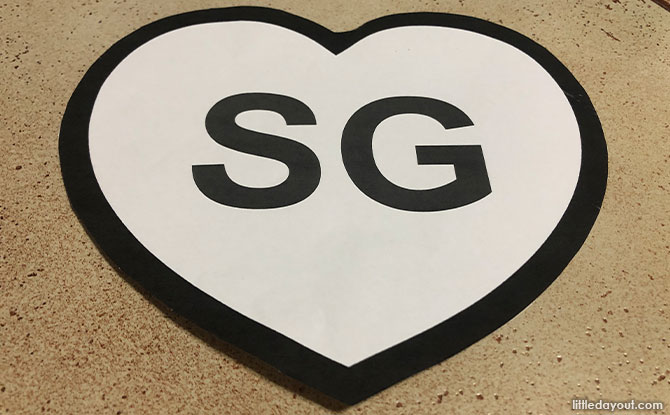 First, print out and cut out the SG paper heart template. The template can be found here.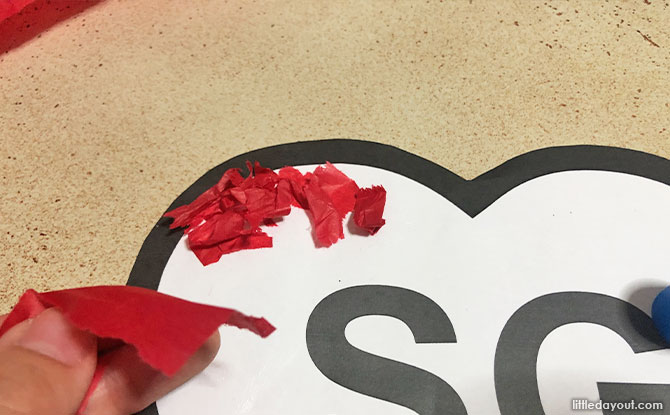 Next, start tearing the paper into small pieces and rolling them into balls. Take a glue stick and paste the small paper balls on the heart. We chose to make the outside of the heart red and the words white.
For smaller details such as the letters, crush the paper balls into smaller pieces so that they can fill the letters to greater detail.
Once this art piece is done, it can be used to decorate and bring the national day spirit to the house! This method of decorating can also be used on our SG flag template. Get the template here.
See how to make other National Day-themed art here.