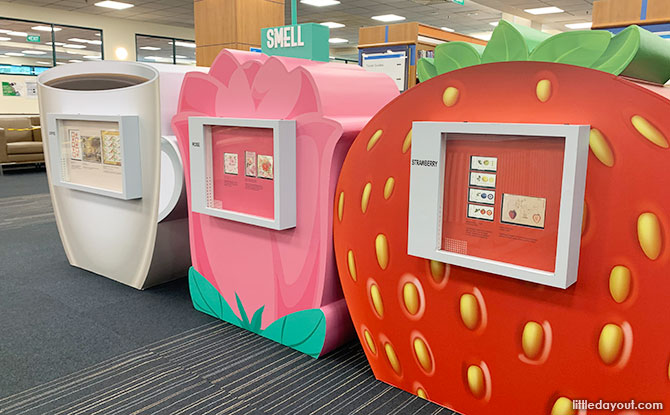 If you miss visiting the Singapore Philatelic Museum, which is currently undergoing renovations, pay a visit to the See Is Believing stamp exhibition, now making its way around the libraries in Singapore.
The Seeing Is Believing stamp exhibition at the libraries is based on an exhibition that was held at the Singapore Philatelic Museum back in 2013. It showcases different unusual types of stamps that have been produced through the years, both in Singapore and internationally.
---
Unusual Stamps
While we may think of stamp as stickers that we peel off and stick on in the corner of an envelope, the exhibition showcases unusual stamps that each tell a story.
Take a look at stamps which have been designed to engage all the human senses. On display are stamps which engage the sense of touch and smell.
There are stamps which also engage the sense of taste too.
The unusual stamps at the Seeing is Believing exhibition have been designed to tell a story of their own. For example, Belgium's chocolate stamps which smell and taste of chocolate reflect the country's heritage in chocolate-making.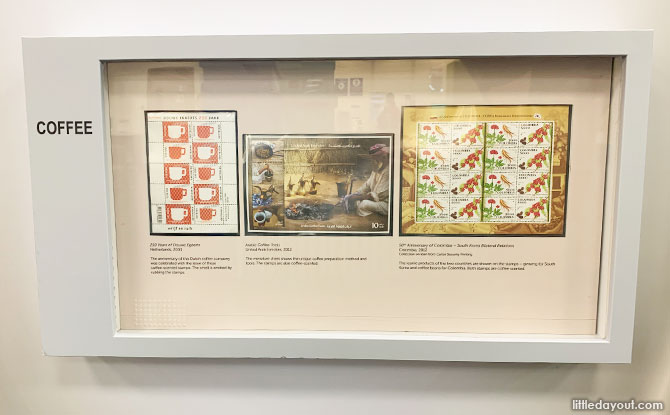 Another interesting set of stamps are those which were issued by United Arab Emirates in 2013. They are coffee-scented to reflect the unique coffee preparation method in the Emirates.
From Singapore, there are stamps which have plant seeds embedded in them. The stamps were issued to commemorate Singapore's greening journey and can be planted.
---
Seeing is Believing Stamp Exhibition at the Libraries
The Seeing is Believing exhibition is making its way around various libraries in Singapore until the end of 2020. These are the libraries where you can view it:
Bukit Batok Public Library: 1 to 29 September 2020
Toa Payoh Public Library: 1 to 30 October 2020
Jurong Regional Library: 2 to 29 November 2020
Queenstown Public Library: 1 to 31 December 2020
Do take note that there is currently a 30-minute time limit for those entering into the libraries in Singapore.