After its successful online debut, SAFRA Punggol Weekend Fun is back with more curated activities for the entire family. The SAFRA Punggol Weekend Fun (StayHome Edition Part II) is broadcasting LIVE on Saturday, 27 June, 9 am to 1 pm, and you definitely don't want to miss it.
Gather the family for fun bonding activities at the live event on the SAFRA Punggol Facebook Page. From fitness to food, fun dance moves and more, the four-hour event is packed with entertaining and enriching programmes for Dad, Mom and kids.
Family Fun Dance Party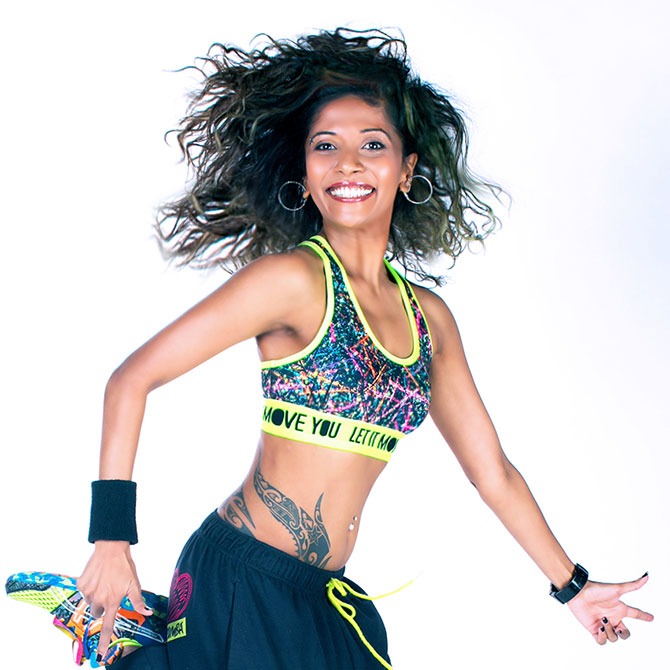 Begin the day with an upbeat dance party! Follow instructor Kimmy as she leads the energetic session. The moves have been choreographed so that parents and kids can dance together to them in the living room. There is no right or wrong, as long as you are having fun!
---
-- Story continues below --
Make Cupcake Toppers & Cake Pops
Brenda from Baker's Club will show parents and little ones how they can get creative in the kitchen. Learn how to easily decorate cupcakes and make cute cake pops at home.
Fancy a cute polar bear on top of your scrumptious cupcake? Join the session to find out how you can transform an ordinary cupcake into an adorable piece of edible art using just white fondant and a dash of creativity.
That's not all.
Learn how to turn cake into cake pops in just a few simple steps. Have loads of fun making this cake-on-a-stick that kids will love munching on!
Synergy in Cultures
Get your dose of culture with Synergy in Cultures, a presentation by Apsara Asia. This high-energy performance will showcase the diverse ethnic dance styles found in Singapore.
After you have gained an appreciation for the Chinese, Malay and Indian dance forms, it is your turn to join the dancers during the "Dance with Me" segment.
TikTok Dance Challenge
Instant noodles, face masks and toilet paper are some of the props which StepUp Learning & Dance's students had to use in a recent TikTok Dance Challenge. More than 30 kids took part in this "tribute" to the recent Circuit Breaker period. Some of their dance moves are way too cute!
Now, catch the top five TikTok videos from this dance challenge and cheer the winners on as they are been announced. Who knows, you might be inspired to start your own viral TikTok dance craze too!
Mr. Bottle's Magic Show
Magician Mr. Bottle will be magically appearing at SAFRA Punggol Weekend Fun (StayHome Edition Part II) and we hear he has a few tricks up his sleeve.
Not only will he be conjuring up illusions but he will also be revealing some secrets so that you and your children can do magic at home.
What's more, SAFRA members stand a chance to win a Mr. Bottle Magic Set (worth $49.90) during the show! Be sure to stay tuned!
Pororo Big Plush Toys & Colouring Books To Be Won
Rounding off the online event is the Weekend Fun Quiz.

SAFRA members who answer 9 out of 10 questions correctly will go into the running to win a Pororo Big Plushie and Pororo Colouring Book set, worth a total of $40.80. There are a total of 25 sets to be won!
Want to increase your odds of winning? Look out for clues during the intermission times between the SAFRA Punggol Weekend Fun (StayHome Edition Part II) programmes.
Stay In and Have Fun
Plenty of fun and family bonding await at SAFRA Punggol Weekend Fun (StayHome Edition Part II). Remember to stay in and tune in on the last Saturday of June at the SAFRA Punggol Facebook Page.
---
SAFRA Punggol Weekend Fun (StayHome Edition Part II)
When: Saturday, 27 June 2020
Time: 9 am to 1 pm
Where: SAFRA Punggol Facebook Page
Website
This feature is brought to you by SAFRA Punggol.