Paya Lebar Quarter, or PLQ for short, is the latest development to open at the Paya Lebar precinct. In addition to office and residential blocks, it also encompasses Paya Lebar Quarter Mall or PLQ Mall.
Paya Lebar Quarter only official opens in October 2019 and tenants are still moving in. Here is a quick look at Paya Lebar Quarter and some useful things to know about the new mall.
Shops at Paya Lebar Quarter Mall
PLQ Mall has a mix of retail and F&B stores found across seven floors – Levels 1 to 5, B1 and B2. Some of the retail outlets include Cotton On, G2000 and Levi's. H&M is also set to open at the mall. There are also shops as Tokyu Hands, Owndays, Popular and Challenger. When it comes to banking, UOB has a branch at the mall.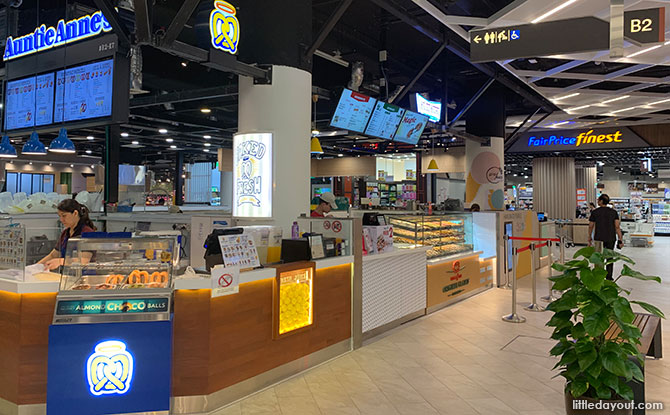 The supermarket at PLQ Mall is Fairprice Finest, located at Basement 2. Just outside the supermarket, there is the usual cluster of food kiosk stores including Kripsy Kreme Doughnuts and E.A.T.
The PLQ Mall food court, KopiTime, is located at Level 4.
Read more about some of the restaurants at Paya Lebar Quarter Mall here.
Cinema at PLQ Mall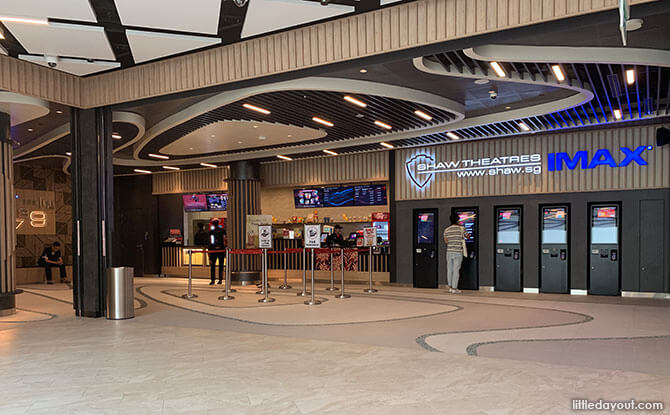 Shaw Theatres can be found on Level 5 of Paya Lebar Quarter Mall.
Kid's Indoor Playground at PLQ Mall
An indoor playground for kids (the paid entry type), Smigy, is located at Level 3 of PLQ Mall. Read more about this new indoor playground at PLQ Mall.
Bubble Tea
For bubble tea lovers, KOI Thé can be found at Basement 2. There is also PlayMade at Basement 2, outside Fairprice Finest. Gong Cha will soon be opening at Basement 2 and Milksha at Level 3.
Photo & Fun Spots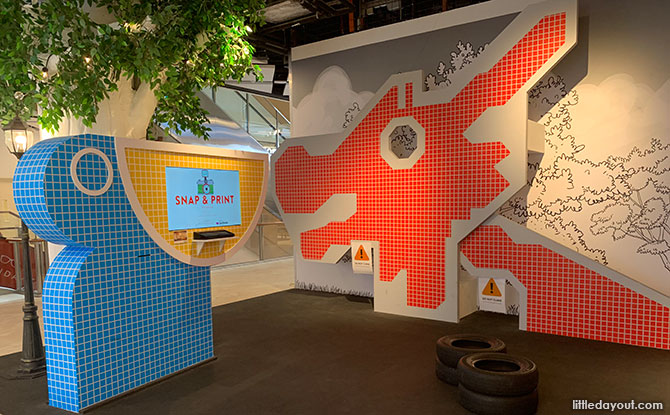 Currently, around Paya Lebar Quarter, retail units that are waiting to be filled up have been dressed up as photo points.
Others have been turned into temporary exhibition spaces too.
Paya Lebar Quarter's Open Spaces
Paya Lebar Quarter has two open, public spaces.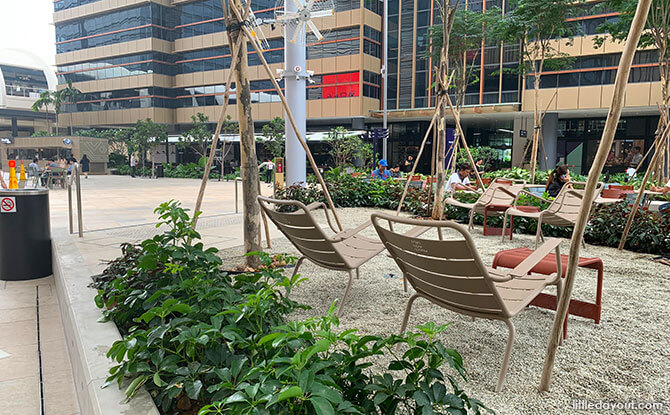 The first is the Plaza, next to the MRT Station. This open area (in front of Mama's Touch) has plenty of space for kids to run about freely and some deck chair style seats.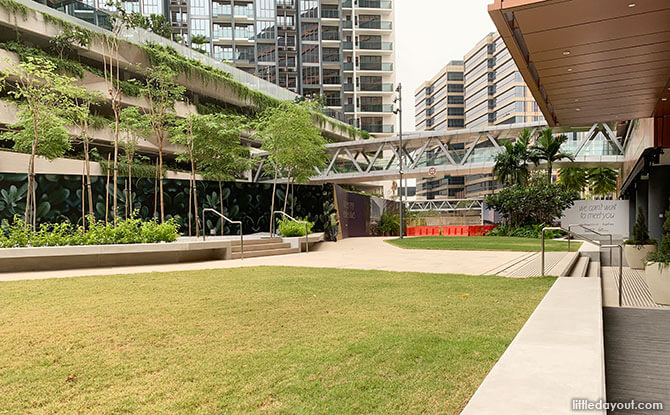 The second public space is Parkside. This is found across the street at PLQ3 and the residential block, away from the Mall. Parts of it were still under construction when we last visited and is where we suspect the outdoor playground will be located.
Getting to Paya Lebar Quarter
PLQ is easily accessible via the MRT. In fact, it is directly adjacent to the Paya Lebar MRT Station. It is located on the side of the MRT station that leads towards KINEX and Wisma Geylang Serai.
Paya Lebar Quarter's Car Parks
For those driving, the entrance to Paya Lebar Quarter Mall basement car park is along Paya Lebar Road. If you are driving from the PIE in the direction of Guillemard Road, go past Sims Road and the entrance is on the left.
Alternatively, there is a multi storey car park at the PLQ 1 and 2 office blocks. The entrance to this car park is via Paya Lebar Link, off Eunos Road 5.