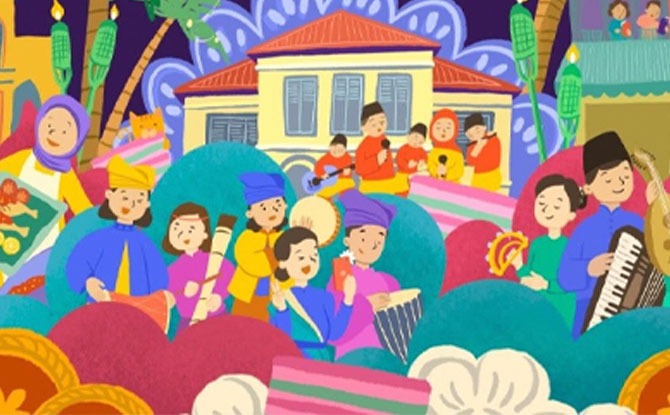 After much hype and anticipation, Hari Raya is finally around the corner. Unfortunately, due to the rise in COVID-19 cases, the elaborate festive celebrations have to take a rain check yet again. However, there are still various online activities that you can do to make the most of this celebration when spending quality time with friends and family.
Here are some online activities to do this Hari Raya
---
Online activities to do this Hari Raya
Shop at Bazaar Kita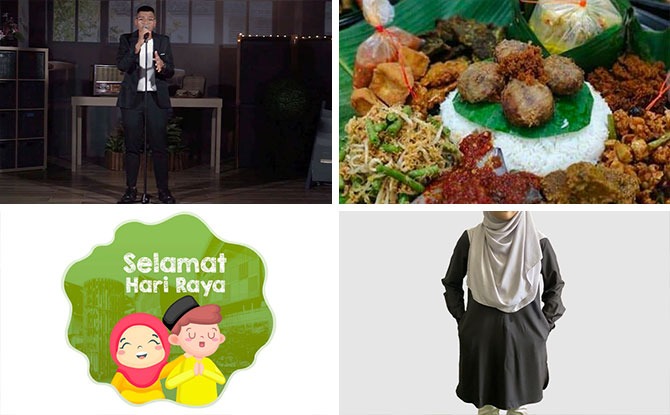 In an initiative with Wisma Geylang Serai, The Singapore Malay Chamber of Commerce and Industry (SMCCI) has launched a one-stop Ramadan Bazaar Kita. With virtual performances, food delivery and shopping options, this is a great activity idea to embrace the festive spirit of Hari Raya. Don't forget to download the free WhatsApp stickers and join other ongoing competitions. Read five things to know about Bazaar Kita here. 
---
Whip Up delicious Malay dishes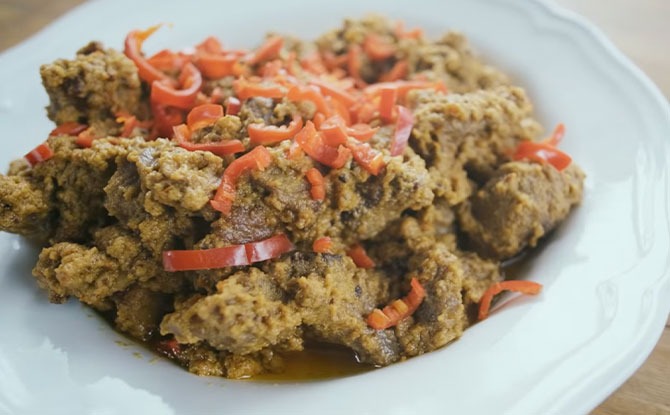 Cook up a storm in the kitchen with exciting recipes released on Malay Heritage Centre's Facebook and Instagram pages as part of their #Kasionrayafest. Work up a selera (or appetite) for yummy Ramadan and Raya must-haves as local personalities such as Nadiah M Din, Amirah Yahya, Ryan Sufiyan and Husin Saaban come together to share their favourite recipes such as Ikan Bakar Lemak Cili Padi, Creamy Salmon Fusilli and Ayam Lemak Cili Padi.
---
Learn more about Traditional Malay Dance
A Dance with my Father is a video produced by the National Museum of Singapore. In this heartwarming interview between father and son, hear about Era Dance Theatre's founder Osman Abdul Hamid's beginnings as a dancer that started in 1979, how he started Era in 1992, and how his son Dinie is still carrying on the dance legacy. Enjoy a performance of this unique Hari Raya dance at the end of the video.
---
Watch a video following Malay Ladies' Fashion Through the Ages
In collaboration with kebaya boutique Ratianah, the video on Malay Heritage Centre's Facebook and Instagram page transports viewers on a journey through the ages in the form of traditional Malay fashion from the 1920s to now. They can also watch a separate video interview with Ms Ratianah Tahir, the owner of "Ratianah", as she speaks about her passion for fashion and highlights the historical significance of ladies' fashion through the ages.
---
As part of their #doseofculture program, the National Museum of Singapore has produced the video "A Lighter Side of History: Understanding Ramadan" on their various social media sites. In this interactive session, join two speakers as they unravel the significance of Ramadan, why Muslims fast and the memories associated with this holy month. This is a great video to share and discuss with friends and even family from different cultures. Watch part two here.