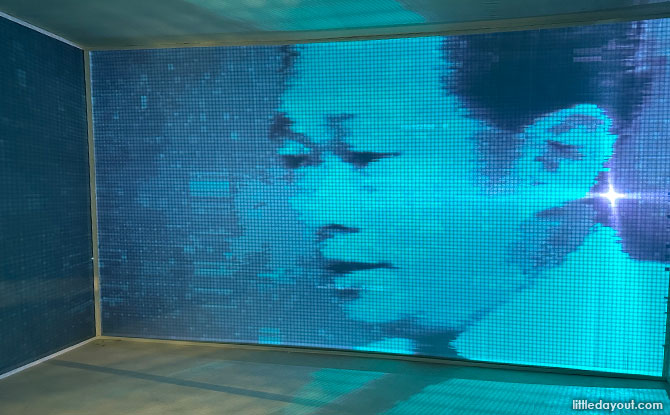 Take in an immersive art experience at Now Is Not the Time, an exhibition that reflects on the life of Mr Lee Kuan Yew on the 100th anniversary of his birth.
Taking place from 10 to 24 September 2023, Now Is Not the Time celebrates the legacy of Mr Lee Kuan Yew through technology, film, music, sculpture, augmented reality, generative art and more. It is organised and produced by virtual production and animation house X3D Studio.
The title of the exhibition, "Now Is Not the Time", is a reminder of the drive of the Singapore's early leaders that has led to Singapore's rapid growth, and a reminder not to rest on our laurels as we make our way to into the future.
---
Connecting the Past, Present and Future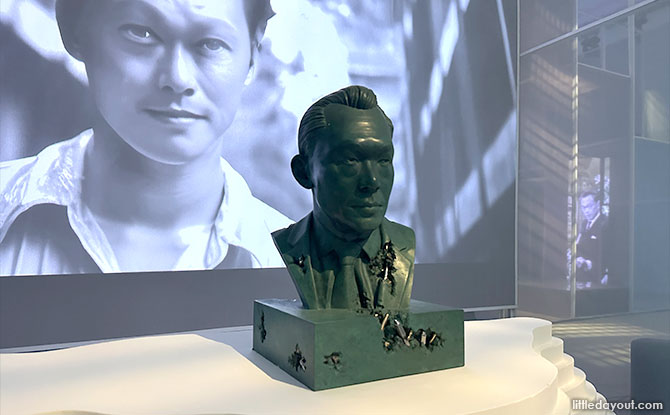 ---
-- Story continues below --
The exhibition makes use of art and technology to connect the past, present and future, inviting visitors to reflect on the way forward.
"We've merged the powers of art, technology, and storytelling to create an exhibition we hope resonates with different generations and across borders," said Ms Karen Seah, founder of X3D Studio.
"It's also our way of connecting Singapore's younger generation with the past so that they fully appreciate what it took to build this safe and prosperous country. None of it was easy and there are many lessons to take from history."
---
Now Is Not the Time: Exhibition Highlights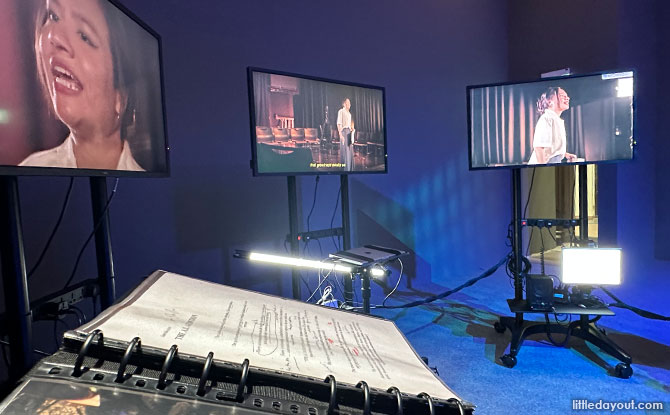 The exhibition begins with a behind-the-scenes look at recordings based onMr Lee Kuan Yew's stirring speeches. These have been fed into ChatGPT and reimagined as monologues delivered by actors and actresses from LaSalle College of Arts.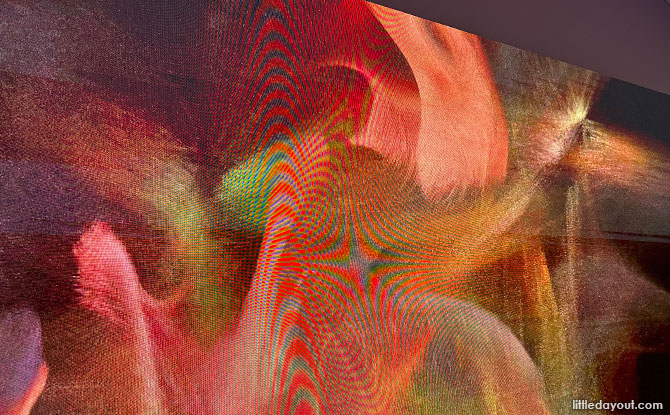 Next, Dreaming in Abstract, a generative art installation, beckons visitors further into the exhibition.
As mesmerising as it appears, what is even more poignant is that the visuals on the large-scale screen are generated based on images from Mr Lee Kuan Yew's funeral in March 2015.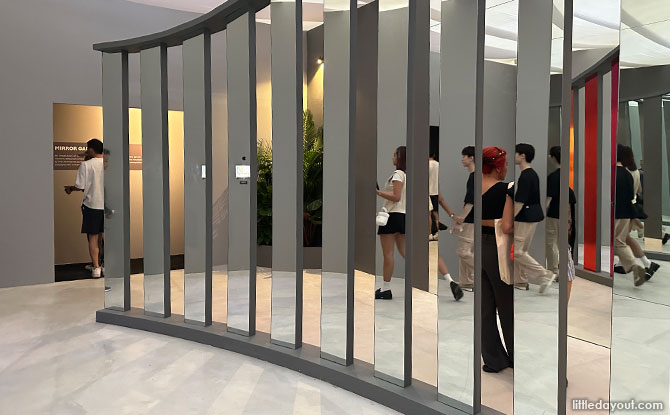 Then take a walk through the Mirror Maze installation by Nanyang Polytechnic. This is intended to reflect how we are all part of the Singapore's multi-cultural fabric.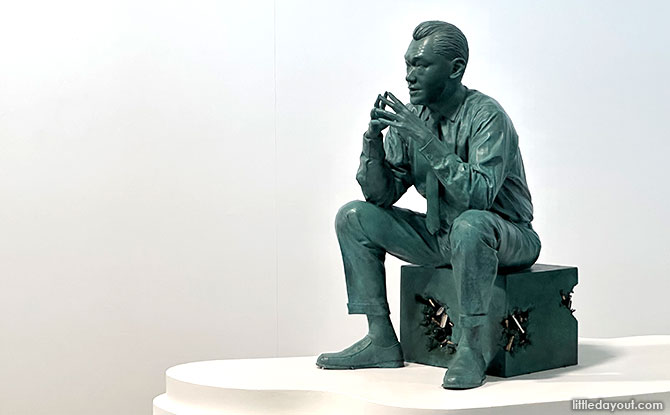 A sculpture by New York City-based artist Daniel Arsham captures the pivotal moment in 1965 when Mr Lee Kuan Yew announced Singapore's separation from Malaysia.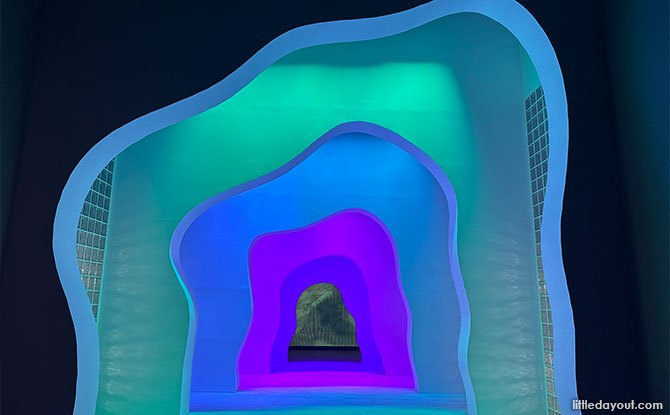 Then take a trip through the Time Portal.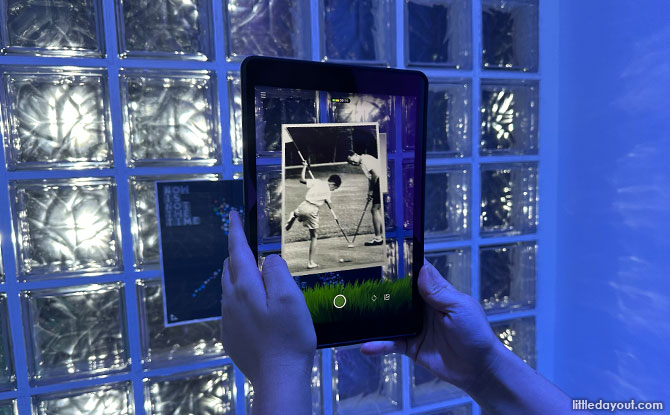 Within the installation, there are augmented reality stations where visitors can learn more about Mr Lee.
Take a walk through Building Blocks to reflect on the work and grit of Mr Lee through immersive art and AI.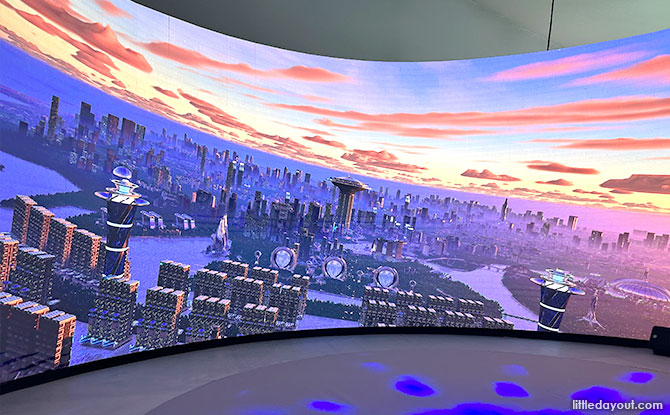 The final section of Now Is Not the Time echos back the need to look to the future and imagine what it can be. It features a video that imagines what Singapore will be like 100 years from now.
---
Visiting Now Is Not the Time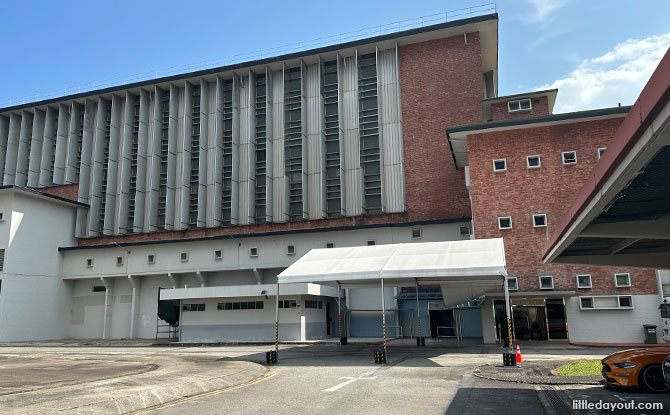 Now Is Not the Time provides an interesting and fresh look at the life and legacy of Mr Lee Kuan Yew through a lens that pairs together art and technology. The exhibition takes place from 10 to 24 September 2023, 11 am to 8 pm at 25 Pasir Panjang Road, opposite from Mapletree Business City.
Admission to the exhibition is free but visitors are required to register at www.nowisnotthetime.sg and select their preferred time slots (in 30-minute blocks).
Do take note that there is an age restriction and the exhibition is open for ages 13 years and above.
---
Getting to the Exhibition
To get there by MRT, head to Labrador Park MRT Station (CC27) and take Exit A.
To get to the exhibition by Bus, take 10, 143, 175, 176, or 30.
There will be a Shuttle Service Loop Service with pick up at Harbourfront MRT Station. Service is available from 10.30 am till 8.30 pm, daily from 10 to 24 September 2023. The last shuttle service departs at 8.30 pm daily from the exhibition site to pick up point
The ride takes about 10 minutes.
If you enjoyed this story, you may also enjoy this one about a museum trail taking place in conjunction with Mr Lee Kuan Yew's 100th birthday anniversary. Or, if you have young children and wish to introduce them to Mr Lee Kuan Yew's contribution, there is a LKY100 exhibition at Children's Museum Singapore.