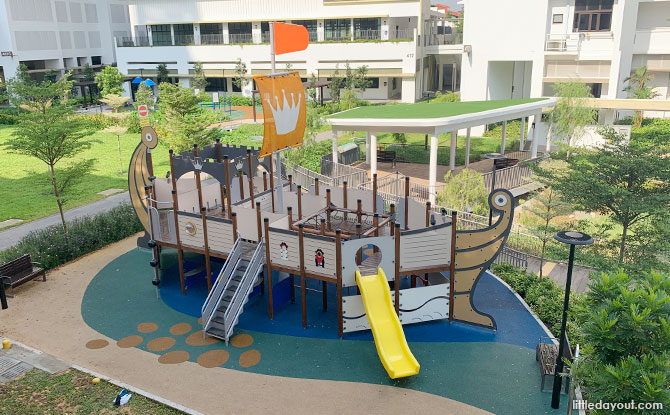 Northshore Plaza is making waves amongst those who live in the northern neighbourhood of Punggol. And right beside is it the Northshore Plaza II ship playground, a two-storey play structure which kids will enjoy.
---
Northshore Plaza II Ship Playground
Frankly, we were having a hard time deciding if the Northshore Plaza II ship playground was based on a pirate ship or a viking ship.
One of the images on the side of the ship which kids can peer out from shows a person that looks dressed up like a pirate but since the ship isn't flying a Jolly Roger, we've decided it isn't a pirate ship.
---
-- Story continues below --
On closer inspection, neither is it Viking ship since it doesn't the usual shields adorning the sides of the ship. Our best bet is that it belongs royalty since a crown ensign can be found on the main sail. In fact, there is a "canopy" towards the stern of the ship which also has the crown insignia.
---
Playing at the Crown Ship Playground
Whatever the case, the ship offers different play opportunities for kids of different ages.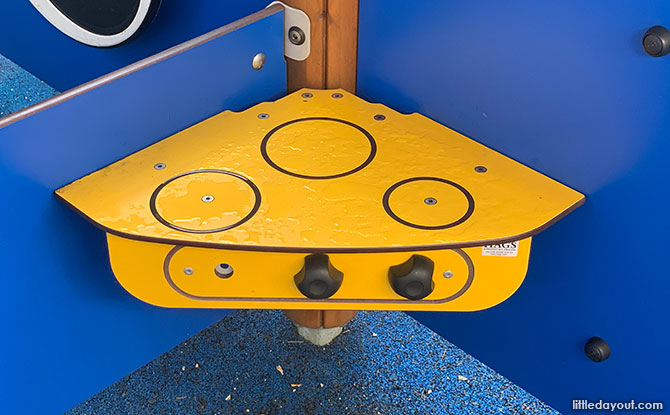 The lower deck of the ship is better suited for younger kids. There are even two galleys or kitchen areas where they can make believe that they are whipping up a meal for the ship's crew.
The older ones will want to climb up to the upper deck. This is accessible by a set of stairs to the side but the more fun way is via a set of internal rigging towards the front half of the ship.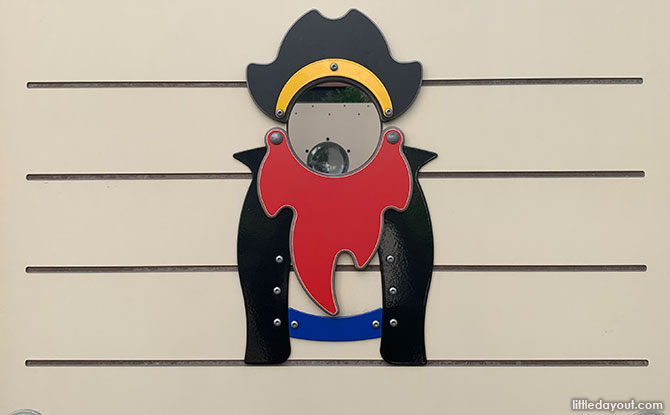 Kids can look out from portholes along the side of the ship, including the aforementioned pirate-looking one.
They can play pretend that they under the power of the wind as they set sail into the distance. It helps that the Northshore Plaza II ship playground is facing outwards the waters of Sungei Punggol.
You can find the Northshore Plaza ship playground next to Northshore Plaza II, in front of Block 415 Northshore Drive.