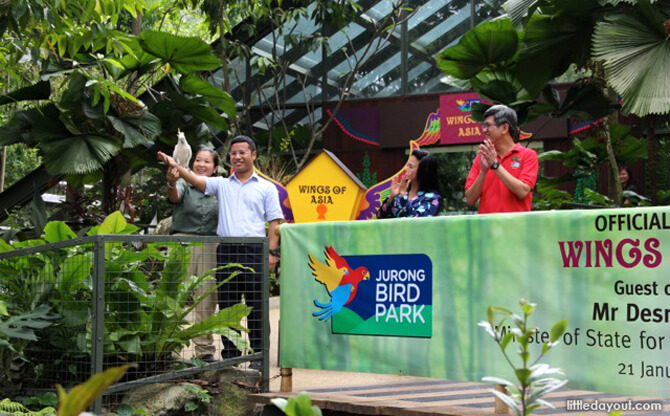 A new aviary, Wings of Asia, containing some of Asia's rarest and most exotic birds was officially opened on 21 January 2015 at Jurong Bird Park. The rejuvenated aviary is now home to one of the world's most comprehensive collections of Asian birds, including 24 threatened species that have been successfully hatched and raised as part of the park's ongoing conservation breeding programmes.
Birds Take Flight at Wings of Asia Aviary
When complete, a collection of over 500 birds representing 135 species will reside in the aviary. Eleven of the 24 threatened species are new additions, and five that will be displayed for the first time include the Javan green magpie, rufous-fronted laughing thrush and racquet-tailed parrot.
A new breeding programme is underway to maintain and safeguard a sustainable population and eventually introduce selected species back into the wild, in their native lands.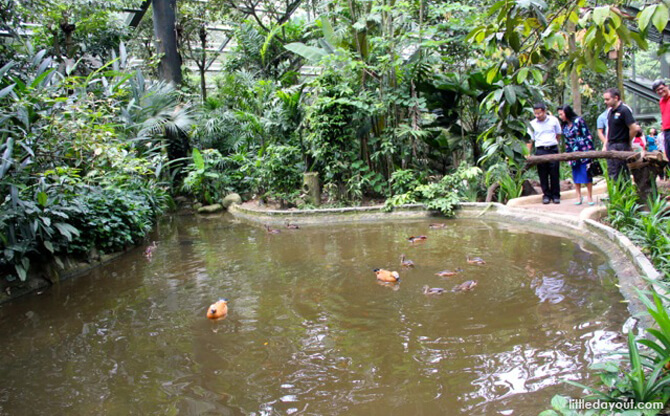 ---
-- Story continues below --
Visitors at the aviary can expect close encounters with the free-roaming Victoria Crowned-Pigeon and Masked Plover, as well as look forward to feeding and chit-chat sessions with keepers to learn more about the feathered residents.
The 2,600 square metre aviary was previously known as the Southeast Asian Birds Aviary. It went through a three-month makeover to include the expansion of smaller aviaries and refreshed educational displays.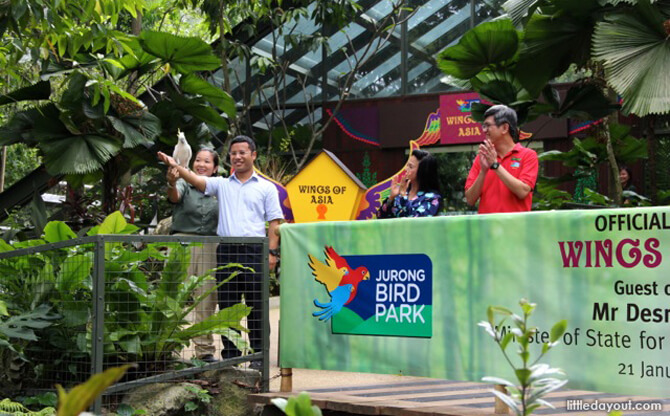 Mr Desmond Lee, Minister of State for National Development, who officiated the opening of Wings of Asia, quipped that his two children hardly go beyond the first exhibit – the Penguin Coast – each time they visit Jurong Bird Park. With Wings of Asia taking flight, they will now have an added reason to venture deeper into Jurong Bird Park for a close encounter with our endangered feathered friends.
The Argus Pheasant struts his stuff and shows off his full glory at the official opening of Jurong Bird Park's Wings of Asia Aviary on 21 January 2015, officiated by Mr Desmond Lee, Minister of State for National Development.