Looking for a Christmas Feast? Morganfield's is offering doorstep delivery for a celebrational feast with a mix of their signature roasts and some festive specials. With a number of mouth-watering meaty treats such as Barbeque Beef Ribs, Orange Marmalade Glazed Whole Gammon Ham and Crackling Pork Roast, here are some of the dishes they are offering this Christmas.
---
Christmas Table Centrepieces From Morganfield's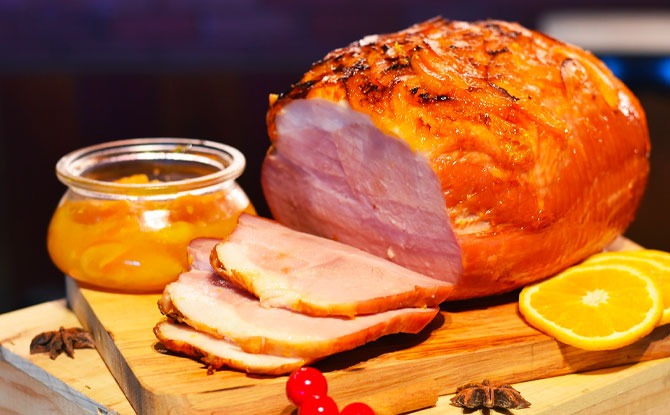 Be it a reason to go all out this festive season or even just to elevate the celebration, customers looking for a Christmas dinner table centrepiece can choose from some of the large roasts offered in Morganfield's Christmas menu.
One great option is the Orange Marmalade Glazed Premium Bone-in Ham. Weighing in at 6kg, this whole bone-in ham is slow-roasted to juicy perfection and glazed with sweet and savoury orange marmalade. We enjoyed how the citrus orange spread paired well with the savouriness of the smoky ham.
Other options include their Herb Roasted Whole Turkey, Roast Beef Ribeye, or their Barbeque Beef Rib that is served with Demi-glace and Hickory BBQ.
Morganfield's Christmas Feast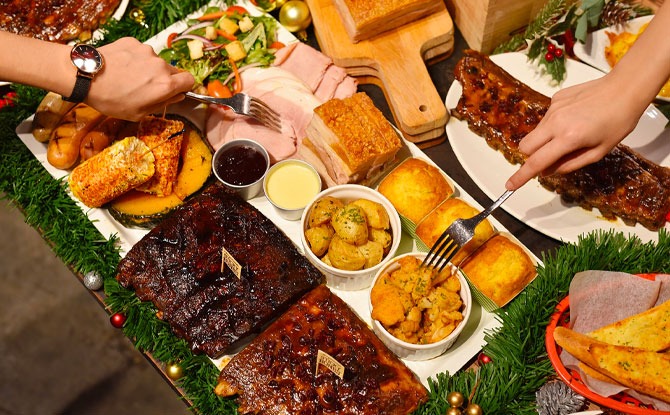 Another great Christmas Feast option is Morganfield's signature Morgan's Christmas Feast which comes with lots of sides that cater to all palates.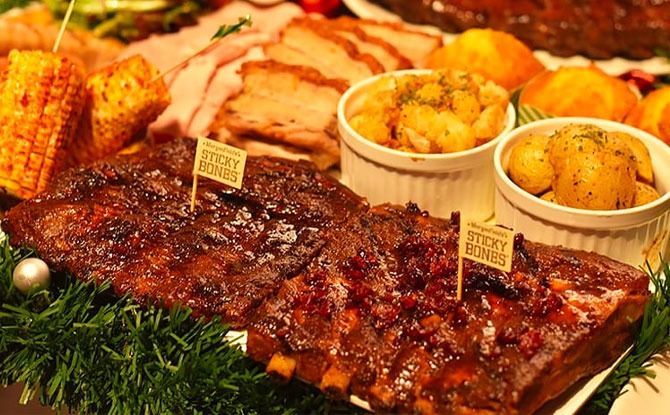 Enjoy some of Morganfield's signature Sticky Bones with a festive twist. This set offers Christmas Chestnut Sticky Bones and Christmas Cranberry Sticky Bones, which are made with quality pork spare ribs that are slow-cooked till they reach fall-off-the-bone-tender texture.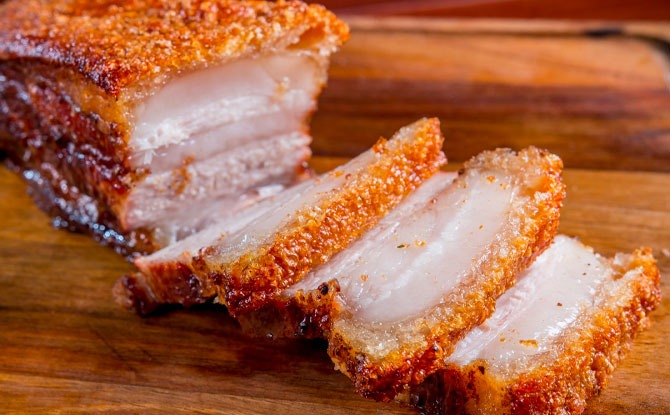 Another dish we really enjoyed was the Crackling Pork Roast which is a Pork Belly with a crispy crackling skin that is roasted and braised. The meat is tender and juicy, and each bite ends off with a crunch of crisp, salty pork skin.
The feast also comes with sides such as Gammon Ham, Sausages, a Garden Salad, Roasted Potatoes, Cornbread, Mexican Grilled Corn, Roasted Cauliflower and Roasted Pumpkin. This entire feast serves 4 pax and goes for $149.90+.
To add some cheer to the holiday feasting, enjoy a complimentary bottle of wine for every Christmas Feast Bundle ordered.
---
Enjoy 10% off your online orders
Orders made online before 5 Dec 2021 using the code "LITTLEDAYOUT10" will enjoy a 10% discount. More information can be found at the website here.