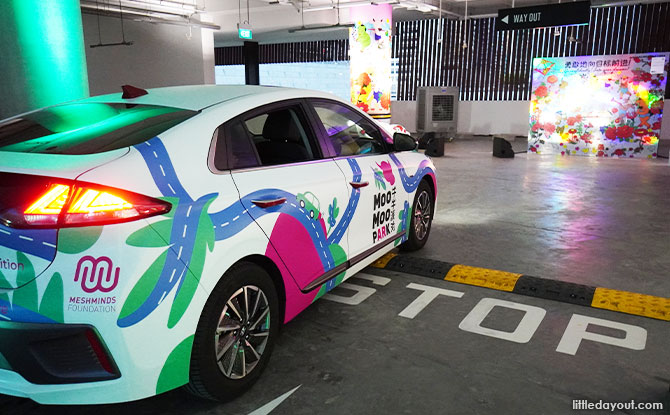 Usher in the new year of the Ox in a new way with Asia's first-ever drive-through art exhibition, Moo Moo Park, held at the Singapore Chinese Cultural Centre from 22 January to 28 March 2021.
---
Moo Moo Park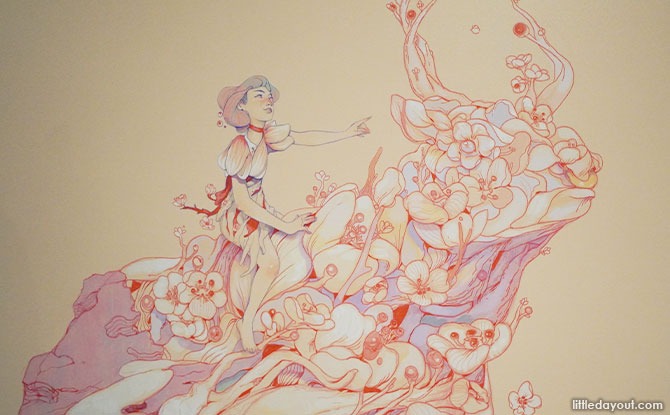 Using the interactive and immersive technologies of augmented reality as well as electric vehicles to offer a novel way to enjoy art and culture with family and friends, this ticketed exhibition offers a unique way to learn about Chinese culture as well as the important message of sustainability. It is created in collaboration with The MeshMinds Foundation and eight local artists.
Mr Low Sze Wee, Chief Executive Officer of the Singapore Chinese Cultural Centre said, "The Centre is always interested in innovative ways to engage with our visitors. Taking inspiration from other types of drive-through exhibitions, we wanted to blend art and technology to offer an immersive experience of our Chinese culture. We invite everyone to usher in the Year of the Ox with us, and learn more about our values and traditions at the same time."
Artists featured in Moo Moo

PARK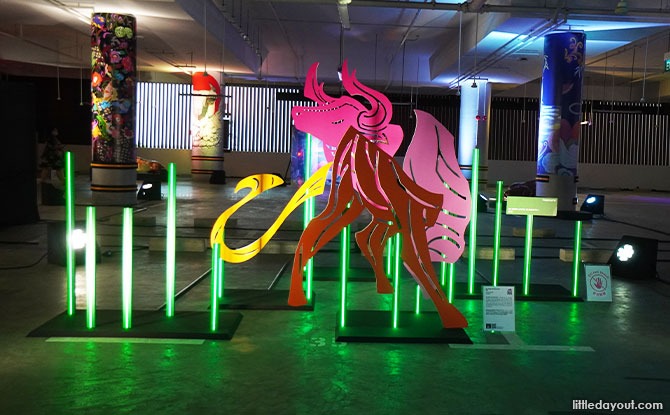 The artists that are part of the Moo Moo PARK exhibition are Almostasthma, André Wee, ANTZ, Danielle Tay, Howie Kim, Mithra, Puffingmuffin and Toby Tan. They developed their works based on the theme of Art x Technology x Sustainability and used tools such as Procreate on iPad and Adobe Illustrator to create digital motifs and drawings inspired by Chinese cultural heritage, with a focus on the Year of the Golden Ox.
---
Digital to 3D Art Installations at Moo Moo

PARK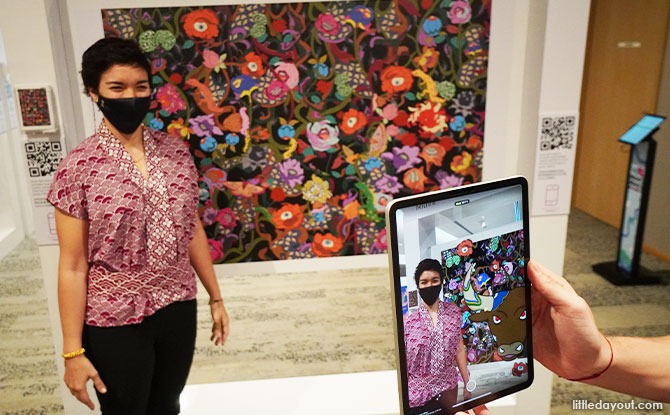 The exhibition starts at the holding area where visitors to the Moo Moo PARK can see exhibits come to life with the use of technology and their smartphones. When the QR code tagged to the artwork is scanned, visitors can then interact with this exhibit and enjoy the digital drawings as they turn to 3D installation art with selfie filters and augmented reality murals powered by Spark AR from Facebook.
---
Walk-Through or Drive-through Experience at

Moo Moo PARK
When it comes to entering and enjoying Moo Moo PARK, there are two ways that one can do so.
Choose to take a walk through experience where you will be allowed to approach the exhibits in Moo Moo PARK up close, or have a drive-through experience in an electric car, which promotes the theme and message of sustainability. The whole ride runs for about ten minutes with multiple photo-taking opportunities from inside the car.
---
Moo Moo

PARK

Drive Through Experience.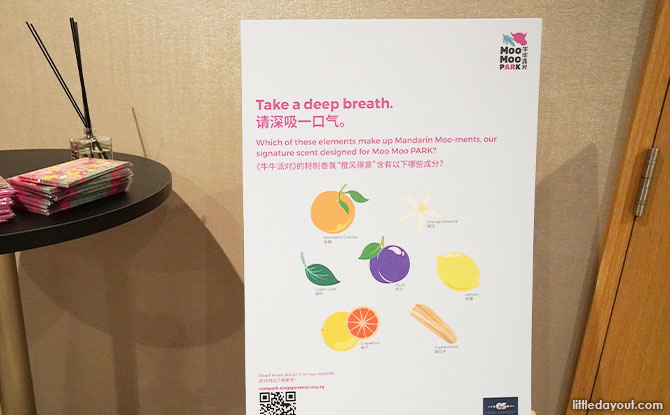 Other than getting to enjoy an audio-guided journey around the visually captivating art and installations, visitors will also get a chance to enjoy custom signature scent "Mandarin Moo-ments" designed by Equal Strategy.
This scent is made with aromas such as mandarin tea and orange blossom wrapped in green leaves to highlight and enhance the practice of giving mandarin oranges to loved ones.
---
Singapore Chinese Cultural Centre's "talking" red packet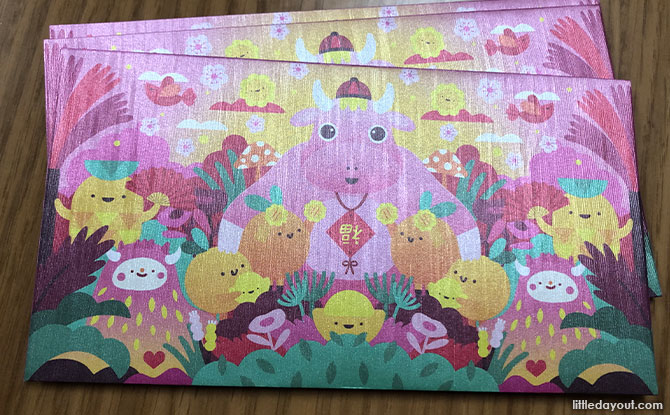 Another fun feature to look out for is the Singapore Chinese Cultural Centre's "talking" red packet that all visitors of Moo Moo PARK will receive, courtesy of Singapore Chinese Cultural Centre.
Designed by one of the Moo Moo PARK artists, PuffingMuffin, the cartoon cow is clothed in popular Chinese motifs, and when the QR code on the red packet is scanned, the red packet will start to speak. The festive Chinese New Year greeting is spoken in Mandarin and the five major dialects of Singapore (Hokkien, Teochew, Cantonese, Hakka, and Hainanese), all of which are voiced by young Singaporean children.
---
Visiting Moo Moo PARK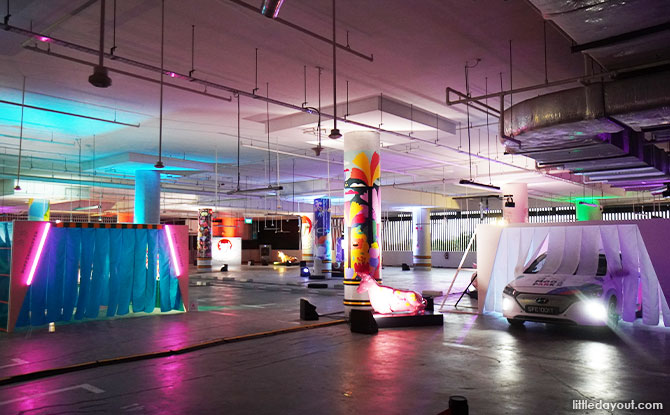 Moo Moo PARK opens from 22 January 2021 in conjunction with Singapore Art Week. The public can book tickets for Moo Moo PARK on SISTIC. For more information, visit the Singapore Chinese Cultural Centre website here.
Where: Singapore Chinese Cultural Centre, 1 Straits Boulevard, Singapore 018906