From 5 July 2021 to 8 August 2021, Mission Foods Singapore is issuing a nationwide challenge to Singaporeans to take part in the #LikeBreadButBetter Competition and stand a chance to win cash prizes of up S$1,000.
---
Mission Food's #LikeBreadButBetter Competition
As part of their campaign to challenge Singaporeans to reach for wraps, pitas, and naans as alternatives to bread, Mission Foods Singapore presents a collection of #LikeBreadButBetter recipes. These recipes are inspired by popular sandwich recipes but recreated and reimagined with Mission Foods' flatbreads.
This is done in collaboration with Masterchef Australia Season 2 winner and TV presenter, Adam Liaw, who has created his take on the classic Vietnamese sandwich in the form of a Bahn Mi Pita, a hearty Reuben Naanwich as well as a deliciously light and refreshing Smoked Salmon Wrap.
Mission Foods Singapore has also collaborated with six local Instagram stars and home chef personalities, including MasterChef Asia's Season One finalist @Lennardy (Lennard Yeong) and renowned food influencer @Ieatishootipost (Dr Leslie Tay). The two food icons innovatively created their own #LikeBreadButBetter recipes to inspire and encourage Singaporeans to make the switch with recipes such as Korean-inspired Philly Cheesesteak Naanwich to a Double Beef Naanwich with Cheddar Cheese.
---
How To Take Part In The #LikeBreadButBetter Competition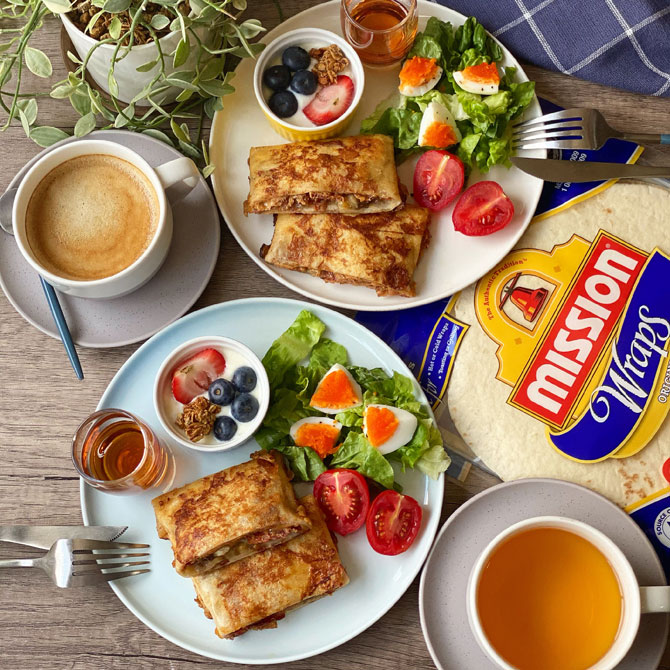 To stand a chance to win attractive cash prizes, participants are invited to create their own #LikeBreadButBetter recipes using Mission Foods' products and share them on Instagram, with attractive cash prizes of up S$1,000 to be won. Mission Foods' products are available for purchase at all leading supermarkets – in the bakery aisle.