Come journey to the East with us as we explore our roots, head to off-the-beaten paths in Pulau Ubin and learn about the natural and historical heritage – the environment, the history and people of Changi and Ubin! Here's a wonderful opportunity for you to bond with your family and make memories over meaningful activities during the June school holidays!
This two-day one-night family Eco-Adventure includes an exciting nature immersion around Pulau Ubin. See the rustic lifestyle we had a few decades ago, go on an interactive walk, visit the mangroves of Chek Jawa and lesser-known spots around Ubin.
Our seasoned nature guide and lead trainer for this Eastside adventure will be Nature Educator and Biologist, Grace Lim. Rest assured, there will be plenty of discovering and learning on this Eco-Adventure you don't want to miss!
Day 1: Ubin Exploration As A Naturalist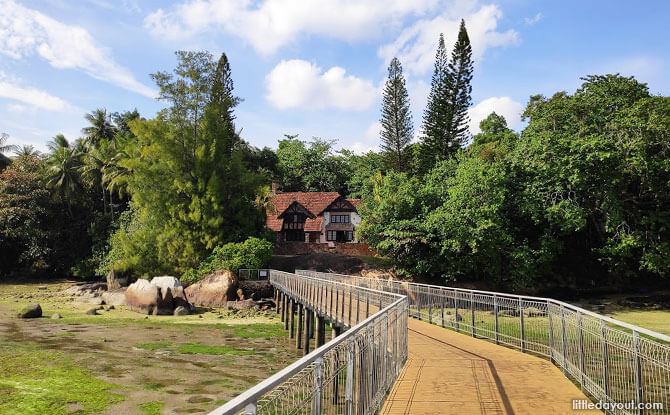 ---
-- Story continues below --
Highlights of "All About Ubin Island Tour"
Our Eco-Adventure will begin early in the morning at Changi Point Ferry Terminal as we set off for Pulau Ubin. Visit this natural paradise and experience what life was like in the 1960s as we embark on a journey around the island in a comfortable minibus.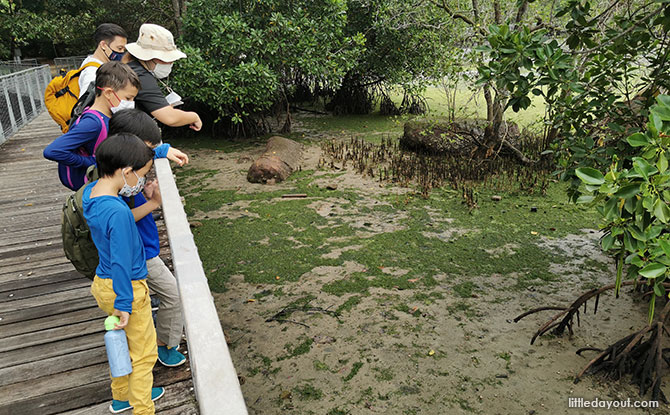 We will first visit Chek Jawa where six unique ecosystems meet. It would be a day with the lowest tide so we can catch a glimpse of the wildlife on the intertidal zone. See if you can spot the Fiddler crabs, lobsters and kingfishers at the mangrove boardwalk! These will be inspiration for our nature journaling activity!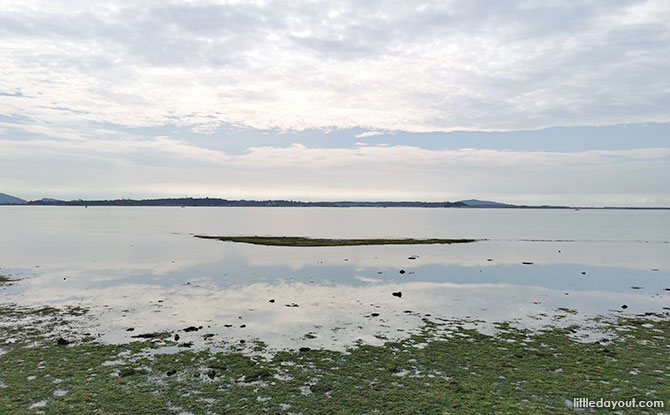 The view and the serenity is unmatched in other parts of the island. Look up to see plenty of birds in flight or roosting on trees. At the same time, get to know more about the mangroves at Chek Jawa as well as House Number One where the Chief Surveyor once stayed.
We will learn about the rocks of Ubin, culture and people of Ubin. There will be a time for rich sharing about Seashore and Coastal Life, as well as Conservation and fun nature discovery activities in the natural habitats. After a time of bonding and playing eco-games, we will adjourn to the Pulau Ubin village for a seafood lunch.
Thereafter, rest, relax and recuperate at the hotel – Changi Cove Singapore – and look forward to a session on Changi: Past and Present and a time of reflection as families gather to create. The children may even find out facts about their own families they never knew!
Day 2: Seeing Changi In A Different Light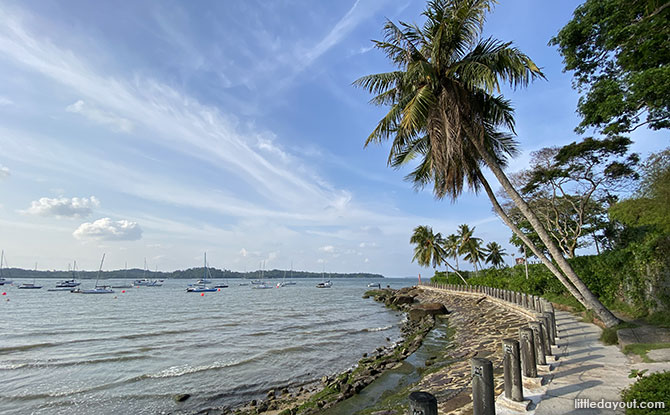 Families will continue the exploration of roots of a different kind. Grace, our passionate guide, will bring us along Changi Point Coastal Walk to share more about the heritage trees as well as the historical significance of the area.
The Changi Point Coastal Walk offers a picturesque view of the coastline. There is plenty to soak in, and the unique sights and sounds in Changi will be a treat especially for the young adventurers. Bumboats ferrying passengers to offshore islands, colonial bungalows, shrubs, trees, sailing yachts and, of course, both animals and planes in flight.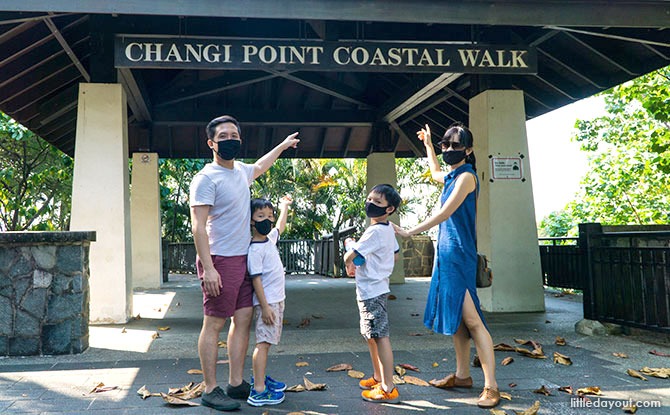 Then, embark on a Changi Village Scavenger Hunt as a family as we seek out treasures of old! This will be test of observation skills as everyone searches for required items. The Eco-Adventure comes to the end with a Little Day Out family lunch.
As there are limited spots available, sign your families up for this all-in-one Eco-Adventure now!
Add-On Your Accommodation­ at Changi Cove Singapore
Changi Cove Singapore is a gem away from the bustle of city life. The getaway for the night is a welcome dose of tranquillity. Rooms are cosy and comfortable, flanked by lush greenery. Each room comes with a Nespresso machine as well as a feature doodle wall for the children to unleash their creativity.
Did you know that Changi Cove Singapore is a restored heritage site? Changi Cove is rich in both heritage and nature. Apart from birds, adventurers will learn about the Command House and how the former British military building was important to the coastal defence.
Find Changi Cove's heritage tree and look out for the grand Chinese Olive tree!
Biologist and Seasoned Nature Educator – Grace Lim
Our lead trainer for the Family Eco-Adventure is a veteran in nature guiding and exploration, both on land and in the seas. Grace is a biologist and educator and has run many such integrated and real world learning programmes for the past 20 years. She has four children, who have grown up immersed in nature and adventure in the wonderful outdoor classroom in Singapore and the region.
Let us go on a different and insightful learning experience, not usually offered elsewhere, so that you and your family may better treasure places in our own backyard.
2D1N Back To Our Roots: Family Eco-Adventure @ Changi
Looking forward to an enriching break with your family? Sign up for Little Day Out's Back To Our Roots: Family Eco-Adventure @ Changi. We have got an exciting programme planned out for you. All you need is a big dose of enthusiasm and curiosity!
As we are accepting a limited number of families, do be quick!
2D1N Back To Our Roots: Family Eco-Adventure @ Changi
Date: 16 to 17 June 2021, Wednesday to Thursday (FULLY BOOKED)
Newly-Added Edition 2 Date:
23 to 24 June 2021, Wednesday to Thursday (FULLY BOOKED)
Start Time: 8.30 am on Day 1
End Time: 2 pm on Day 2
For more details and to sign up for Little Day Out's Back To Our Roots: Family Eco-Adventure @ Changi, click here.
---
Stay in Touch for Future Little Day Out Camps & Outings
If you would like to participate in future Little Day Out camps and outings, do fill in the form below so we can get in touch with you!