As we approach the end of the first quarter of 2018, here are some exhibitions in Singapore that you can catch before they wind up.
Covering a range of topics, from the sombre to the comical, these exhibitions in Singapore can provide both an interesting as well as educational day out. Most of the exhibitions have been ongoing for several months. If you were planning to view them but have been putting off a visit, you may wish to do so before they wind up their stint in Singapore.
4 Exhibitions To See In March 2018
Here are four exhibitions that you may wish to visit in the month of March 2018 before they conclude.
---
Colours of Impressionism: Masterpieces from the Musee d'Orsay
Ends 11 March 
This exhibition at National Gallery Singapore provides a narrative of the Impressionistic movement through the colours which painters used throughout their careers. It features over 60 artworks by masters such as Monet, Renoir and Cezanne. This exhibition and its companion exhibition, Between Worlds, will both by ending Sunday, 11 March 2018. Find out more about Colours of Impressionism.
---
Circus! Science Under the Big Top
Ends 18 March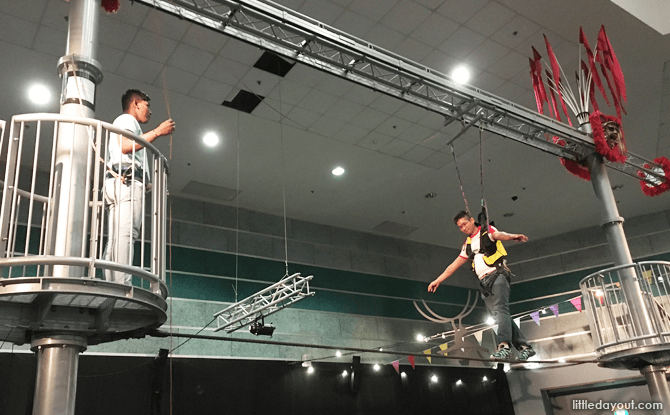 This exhibition provides a glimpse into life under the big top. Discover how science is applied in various circus acts and even get a chance to experience science in action at hands-on stations around the Circus! Science Under the Big Top exhibition. If you do intend to pay a visit, do so by 18 March 2018, the last day of the exhibition. Read more about Circus! Science Under the Big Top.
---
Witness to War: Remembering 1942
Ends 25 March
Featuring artefacts on loan from 10 overseas institutions, Witness to War examines the fall of Singapore within the wider context of the war in the Pacific. The exhibition also has a special family activity space, A Child's Perspective, that allows families to broach the complex topic of war with their kids. Find out more about Witness to War.
---
I SΦ With My Little Eye
Ends 1 April
Drawing inspiration from the children's game, I Spy With My Little Eye, this exhibition provides a geometric visual space for kids to explore at The Artground. This highly interactive exhibition allows children to experience shapes and space in different ways. Read more about I SΦ With My Little Eye.