Address: 50 Jurong Gateway Rd, Singapore 608549
Location: Basement 1, next to restrooms near Burger King
Key Features:
3 padded diaper changing stations
2 electrical power points
2 sinks
Hot and cold water dispenser
4 breastfeeding rooms – armchair, side table and 2 electrical points
Size: Large, can accommodate more than 2 strollers
---
Jem Nursing Room Review
Spacious, clean and decorated in soothing, earthy hues, the Jem nursing room is well-equipped with family-friendly facilities including three padded diaper changing stations, two electrical power points, two sinks and a hot and cold water dispenser. There are also four private breastfeeding rooms, each holding a comfy armchair, side table and two electrical points, perfectly furnished for nursing mothers to breastfeed and express comfortably. The breastfeeding rooms are also all lockable to protect the privacy of nursing mothers.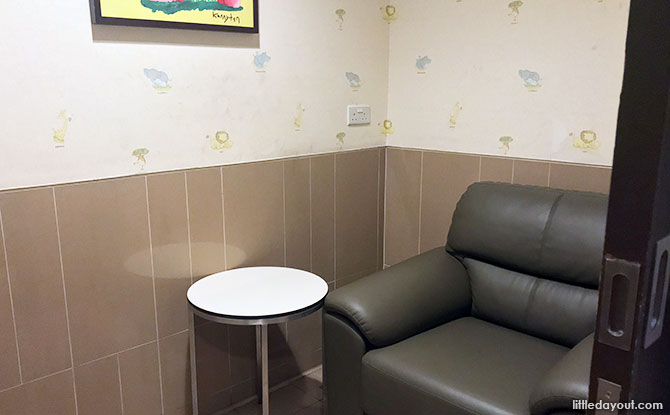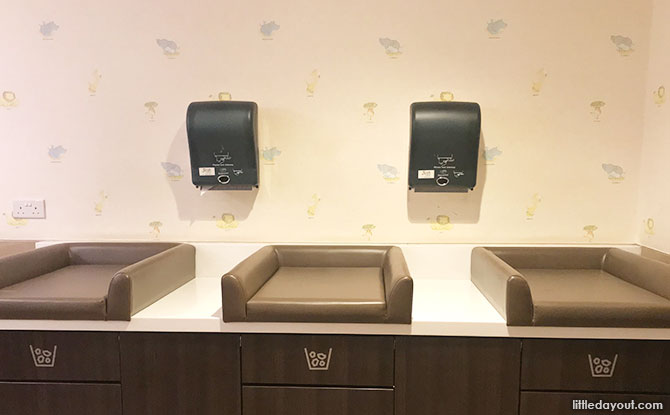 ---
Useful Information
Jem Nursing Room
Address: 50 Jurong Gateway Rd, Singapore 608549
Phone:
Email:
Website: