For those who are in the mood for matcha flavours and simply love the taste of green tea, Hvala is a place that you must check out.
---
Hvala: A Haven for Matcha Lovers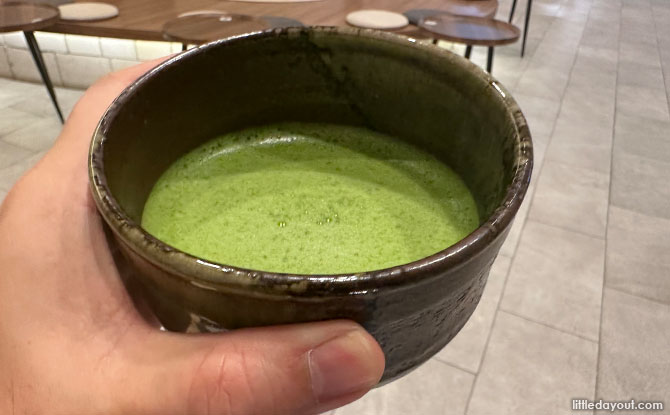 Hvala has five locations around Singapore. This modern tea house can be found at CHIJmes, which is its flagship store, 111 Somerset, Craig Road, Beach Road, and Takashimaya.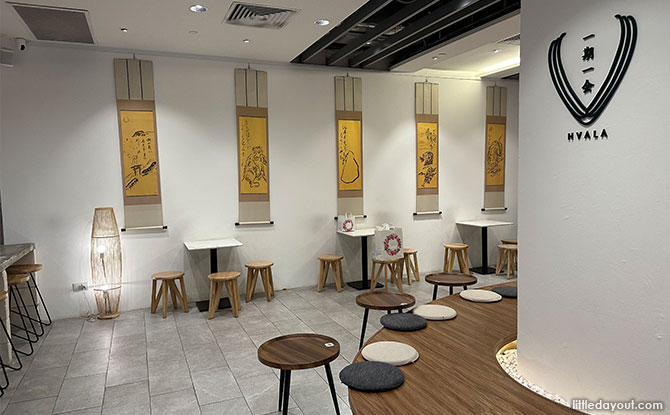 ---
-- Story continues below --
If you go at the right time, ambiance at Hvala will feel nice and relaxed. There are even seats where you can take off your shoes and sit cross legged at the Takashimaya outlet.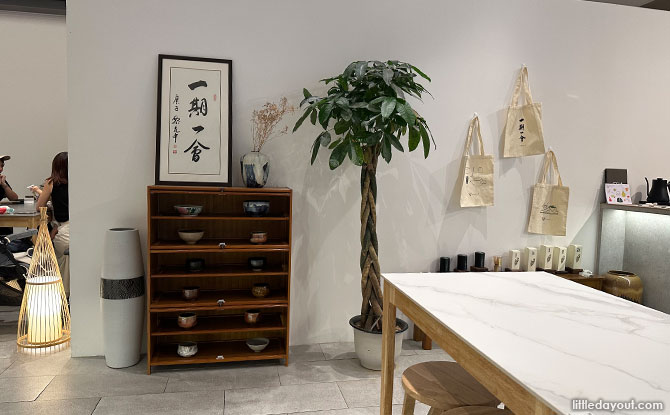 The cafe feels like a cross between an art gallery and a tea house.
We liked the simple decor and how the tables are spaced apart so that it didn't feel so cramped.
---
Hvala Menu
On the Hvala menu at tea and dessert. These include tarts and cakes. and the drinks included different matcha creations.
We tried the Matcha Mont Blanc. It is made with chestnut paste, almond cream, and matcha cream. You can savour a rich matcha flavour with each bite of the gorgeous looking tart.
Another dessert we had was the Matcha Petit. This was filled with rich and intense matcha flavours. We also enjoyed the textures of the velvet matcha mousse and moist sponge cake.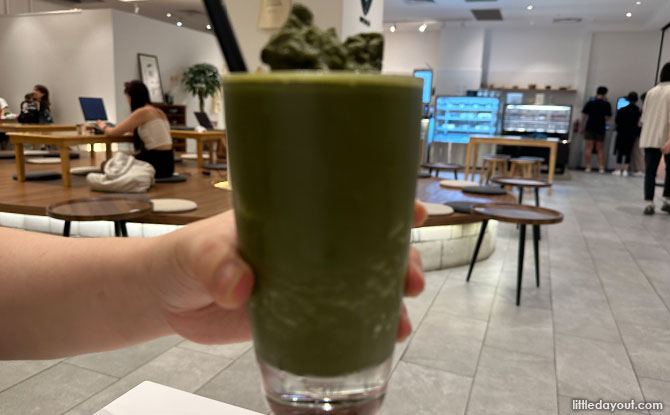 Drinks available at Hvala include both hot and cold options. There are different grades of matcha available so you will have plenty of different selections to choose from.
What you can expect at Hvala is an experience that caters to matcha lovers.
You can pay a visit to Hvala's website here for more details.
If you enjoyed this story, we think you will also enjoy this other story about a modern "old school" bakery.