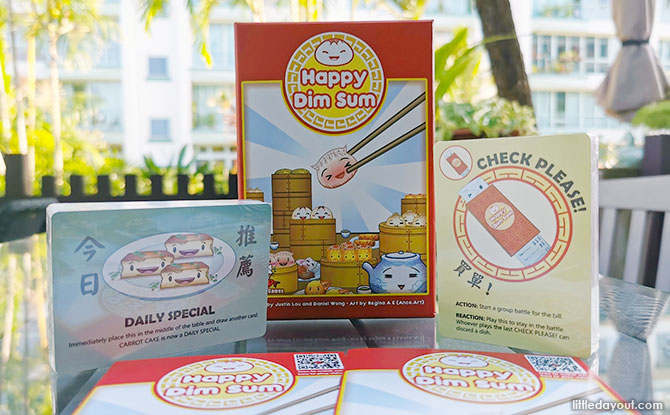 Who doesn't love dim sum? How about playing a funny game all about dim sum?
Capital Gains Studio, a local games creator, has designed a hilarious game all about dim sum. Happy Dim Sum is a tabletop card game that is steeped in the Asian culture of overeating and fighting for the bill. This competitive card game will keep you and your companions rolling over in laughter.
---
How to Play Happy Dim Sum by Capital Gains Studio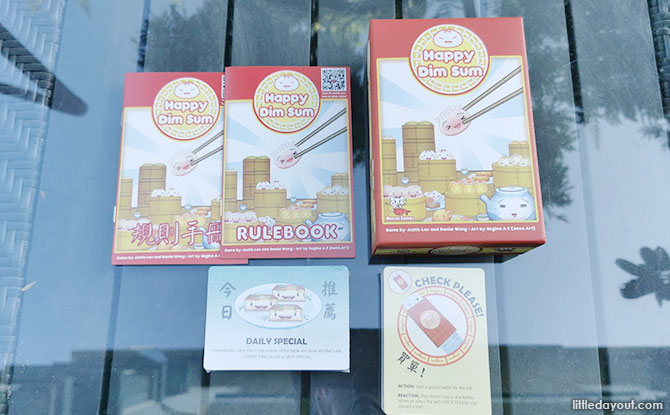 The main objective of the game is not to be full. Once you have three complete sets in front of you that are also Daily Specials, you are out of the game!
There are three types of cards: Dim Sum cards, Action cards and Daily Special cards.
Dim Sum cards are easily identified as they show our favourite Dim Sum dishes like Siew Mai, Char Siew Bao, Chee Cheong Fun, Egg Tart and more.
Action cards are what you use to help yourself or sabotage others by serving them.
Daily Specials have to be posted face up in the middle of the table if drawn. That means complete sets of the dish under Daily Specials will count towards elimination.
The ultimate card is Grandma card, whoever wields this will cause all other players to serve themselves all the dim sum in their hands. Other "powerful" action cards include Hot Sauce which is placed on any complete set to prevent it from being discarded or Check Please! For a battle for the bill.
---
Competitive, Fun and Definitely Brutal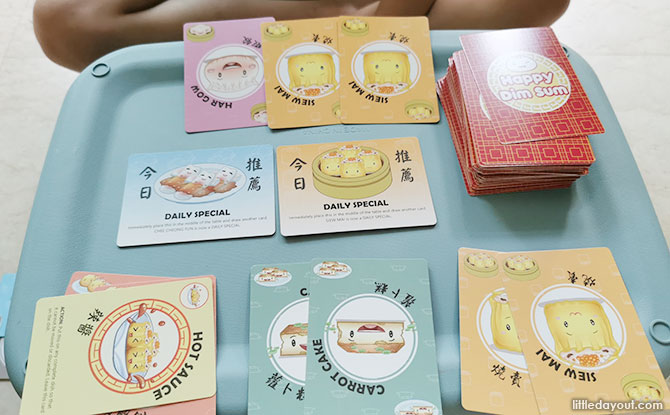 If you are thinking of a peaceful family time playing Happy Dim Sum much like dining together and having dim sum together, this is not the game! It will have you yelling with frustration as you are served dishes – or if roaring with laughter as you "sabotage" someone by sending them dishes. Unfortunately, dim sum is not the key to the hearts in this game.
Rather than have as much dishes as possible, the objective is to eliminate the dim sum and make opponents lose by filling their plates.
The "Grandma" and "Hot Sauce" cards will send diners into frenzy as this means they are now served dishes!
Happy Dim Sum is a fun game that's suitable for children 7 and up. It helps them to strategise which cards to discard or to keep, and perhaps to choose their "enemies" wisely. It also teaches the value that gluttony is a sin, you cannot have too many dishes in front of you otherwise you are out of the game!
---
Get your Dim Sum Fix
To get your chopsticks on Happy Dim Sum, click here.