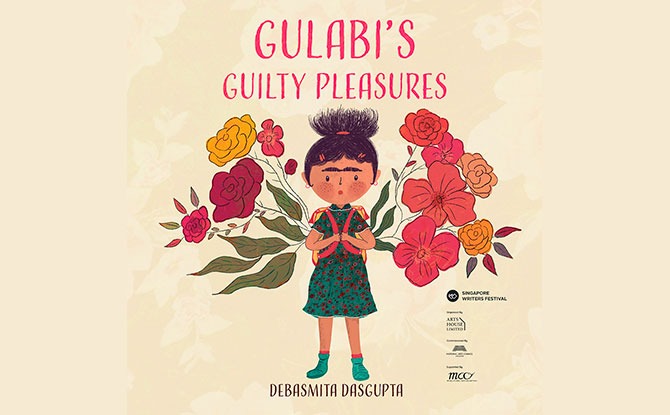 Gulabi's Guilty Pleasures is a e-picture book written and illustrated by Debasmita Dasgupta, a Singapore-based, internationally published illustrator and graphic novelist. The e-picture book is available for free as part of the Singapore Writers Festival, which is now on till Sunday, 14 November 2021.
Based on theme of this year's Singapore Writers Festival, Guilty Pleasures, the e-picture book follows the adventures of Gulabi, a seven-year-old girl who tries hard to be good but sometimes can't help but follow her own instincts.
---
Singapore Writers Festival Keynote Commission: Gulabi's Guilty Pleasures
Like other seven-year-olds, Galubi often gets told what to do and how to behave. However, there are times when her mischievous side gets the better of her.
The e-picture book is beautifully illustrated and features neighbourhood scenes which local children will be able to relate too. (We liked the cute cat).
---
-- Story continues below --
Activity Sheets for Kids
In addition, there are a bundle of nine activity sheets at the end of the book.
These can be printed out for children to do at home in response to the story.
---
Download the e-Picture Book for Free
Gulabi's Guilty Pleasures is available for free as either a printer-friendly PDF version (so you can print out the activity sheets) or enjoyed as an animated ePUB version.
Get the link to Gulabi's Guilty Pleasures by Debasmita Dasgupta here.
Find out more about Singapore Writers Festival 2021 and its family-friendly programme SWF Playground here.