So you've got your cheongsams, pineapple tarts and festive decor all ready. Now, add the finishing touch and usher in the Lunar New Year (also called Spring Festival in Chinese) with a refreshing, mood-lifting fragrance that really gets you feeling the joy of the season.
A time of gentle warmth, bright days and blooming nature, perfumes that evoke spring typically channel the same cheery, light-hearted vibe with crisp, green accords, delicate floral bouquets and zesty citrus notes.
---
Perfumes that Smell Like Spring
Here, we round up some winsome and enchanting picks that will put you right in the mood.
WOMEN'S
Marc Jacobs Daisy Spring Eau So Fresh EDT, $148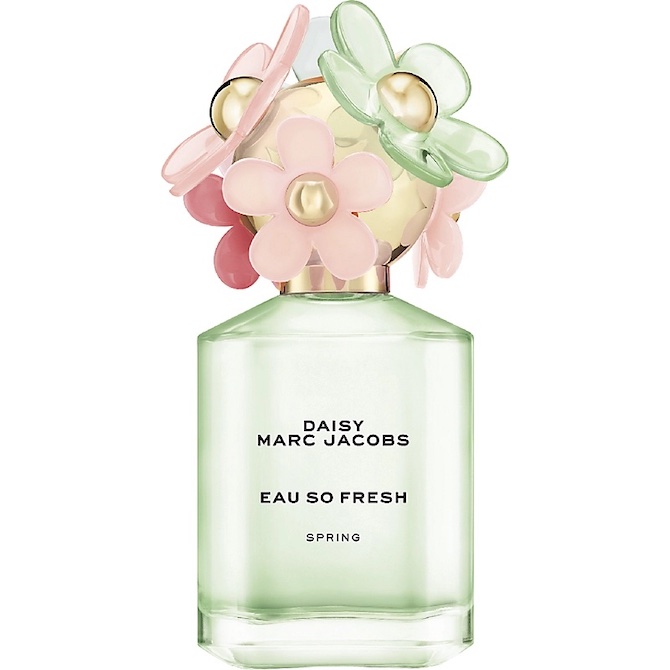 ---
-- Story continues below --
Top: Pink pepper
Middle: Green tea blossom
Base: Matcha tea accord
Smells like: Citrusy soap, with just a touch of sweetness to balance things up. Dries down to a clean, powdery scent.
Buy
---
Chloe Atelier Des Fleurs Verbena EDP, $180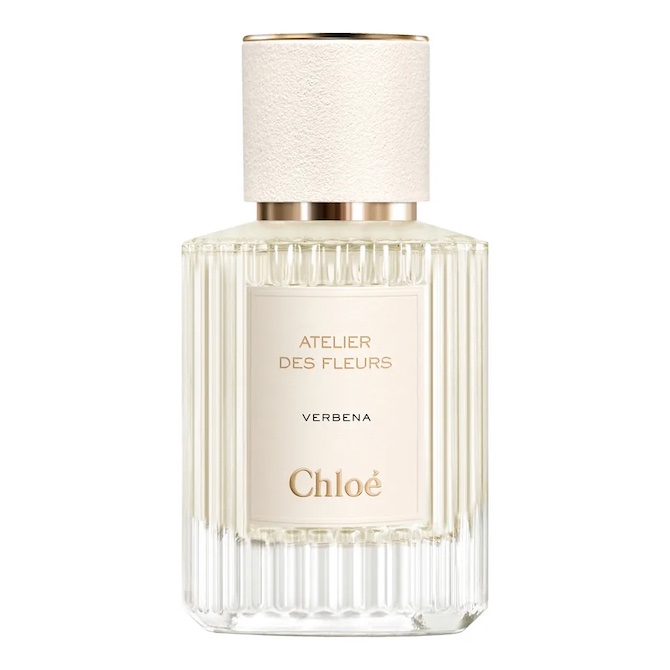 Key note: Lemon verbena
Smells like: Lemon and fresh-cut grass on a light, warm breeze. Despite its name, it's not overly zesty and leans more towards an aromatic herby scent.
Buy
---
Guerlain Aqua Allegoria Herba Fresca, $175
Top: Clover leaf, Italian lemon
Middle: Spearmint, green tea
Base: Lily of the valley, cyclamen
Smells like: A cool, morning walk across a dewy field. The citrus and mint combine to deliver a fresh opening without veering into toothpaste territory, before lily of the valley provides a delicate floral finish.
Buy
---
Penhaligon's Lily of the Valley EDT, $215
Top: Geranium, lemon, bergamot
Middle: Lily of the valley, ylang ylang, jasmine, rose
Base: Oakmoss, sandalwood
Smells like: A gorgeous bouquet of lilies, mixed with lots of green and a touch of earthy moss. If feminine, demure and subtle is what you're looking for, this is exactly it.
Buy
---
Malin+Goetz Stem EDP, $146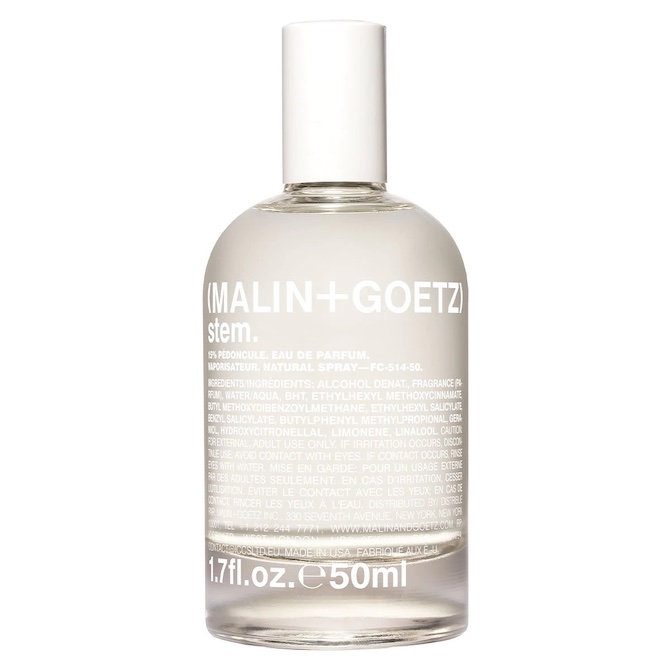 Top: Mandarin leaves, freesia, hyacinth
Middle: Muguet flower stalks, rose centifolia stems
Base: White cedar, vetiver, ambrox
Smells like: Fresh-cut flowers with a tinge of earth. Develops into a soft, woody aroma that's casual but refined.
Buy
---
Hermes Le Jardin de Monsieur Li EDT, $209
Key notes: Jasmine, kumquat, bergamot
Smells like: A tranquil Chinese garden with mandarin trees, jasmine and wet stones. Elegant and simple, this is one aromatic fragrance that gets you daydreaming.
Buy
---
Aerin Waterlily Sun EDP, $200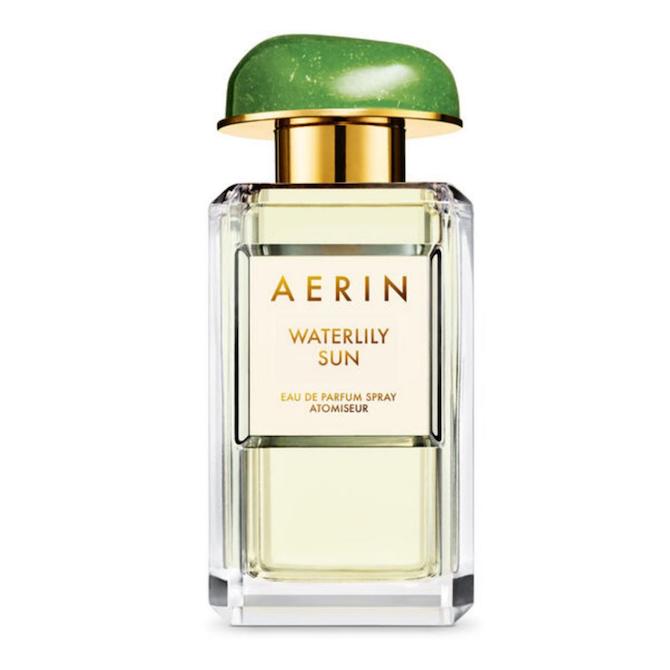 Top: Bergamot, dewy greens
Middle: Waterlily, jasmine
Base: Musk
Smells like: A lily-filled pond warmed by the sun. Starts off fresh and bright, then develops into a soft, pretty floral.
Buy
---
Givenchy Eaudemoiselle Eau Florale EDT, $101-$143
Top: Pear, pink grapefruit
Middle: Japanese rose, water jasmine
Base: Blonde woods, musk
Smells like: Newly bloomed roses. The bright, fruity start eventually settles to a soft, warm dry down.
Buy
---
Goutal Petite Cherie EDT, $180-$250
Top: Pear, peach
Middle: Rose, lilac
Base: Vanilla, musk
Smells like: A delicate fruit-and-candy confection. You can't help but imagine a young girl in a floaty dress running through an orchard.
Buy
---
Jimmy Choo Floral EDT, $125-$165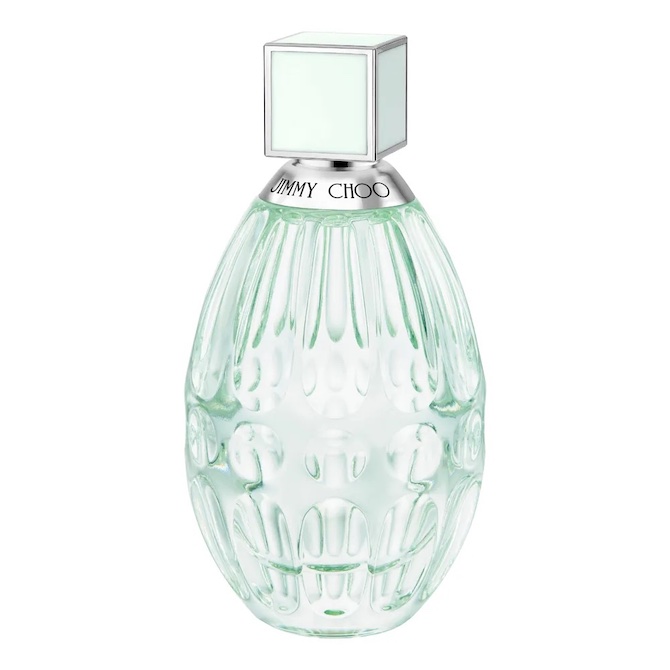 Top: Bergamot, nectarine, mandarin
Middle: Magnolia, sweet pea, apricot blossom
Base: Ambroxan, musk, blonde woods
Smells like: Fresh flower potpourri, centred on magnolia. Clean and joyful, it's a fragrance that wears nicely even on very hot days.
Buy
---
MEN'S
Jo Malone Silver Birch & Lavender Cologne, $112-$221
Top: Grapefruit
Middle: Lavender
Base: Silver birch
Smells like: The crisp, cool air in an old English lavender garden. The light woodsy note lends a classic quality that doesn't come across as dated or frumpy.
Buy
---
Issey Miyake L'Eau d'Issey Pour Homme EDT, $106-$144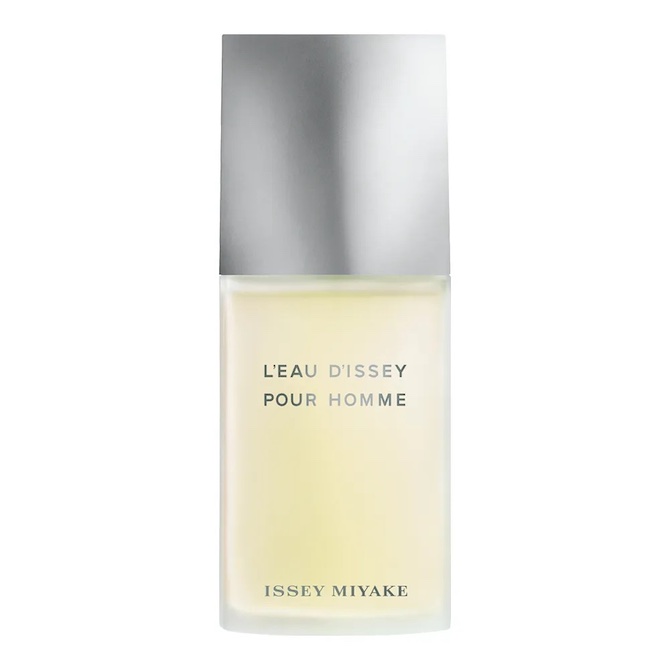 Top: Yuzu, lemon, bergamot, cypress, coriander
Middle: Blue lotus, nutmeg, lily of the valley,
Base: Sandalwood, Tahitian vetiver, musk, amber
Smells like: A cool, sophisticated yuzu cocktail – served in an exclusive gentleman's smoking lounge. Considered a classic creation, this fragrance is fresh, masculine and elegant all at once.
Buy
---
Acqua di Parma Colonia Eau de Cologne, $159-$221
Top: Lemon, sweet orange, Calabrian bergamot
Middle: Lavender, Bulgarian rose, verbena, rosemary
Base: Vetiver, sandalwood, patchouli
Smells like: The ultimate gentleman's cologne. Smooth, classy and timeless, it starts with a burst of freshness before warming to a floral-musky finish.
Buy
---
Hermes H24 EDT, $192
Key notes: Clary sage, narcissus, rosewood, sclarene
Smells like: A manicured lawn and a marble room at the same time. Treading that fine balance between unusual and alien, this has a metallic quality that feels modern-cool. Rosewood helps to provide a woody balance and the scent gets warmer with wear.
Buy