Mooove over to the Fernvale Acres cow playground a cow, or two, or three, are standing by for kids to rodeo up for some fun.
---
Fernvale Acres Cow Playground
Located just inside the Fernvale Acres housing estate in Sengkang West, the cow playground adds to the menagerie of other animal playgrounds in the heartlands.
This one got as excited because of the play opportunities which it offers to kids.
There are total of three cows at the playground. Or perhaps, it is a bull, a cow and a calf, judging from the size.
---
-- Story continues below --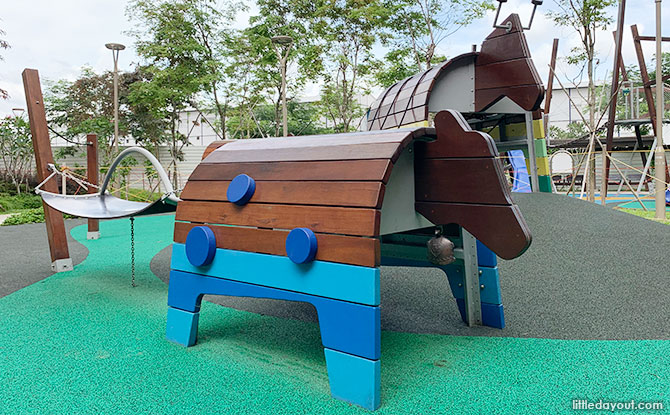 Kids can climb up the wooden bull using the green foot and handholds where they can grab the bull by its horns. On the inside of the cow, there is a latticework of ropes.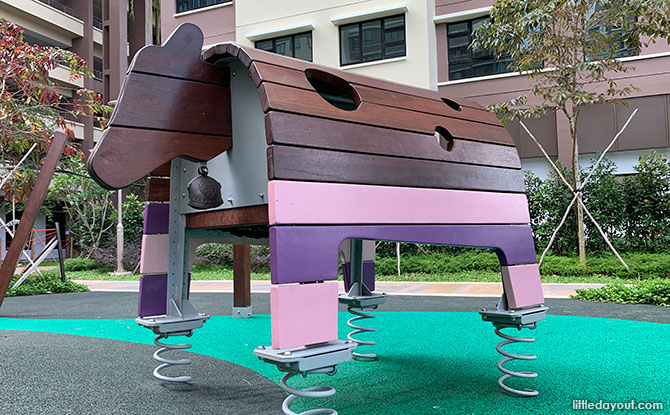 Behind the bull, there is a cow with pink stripes on its sides. This cow is set on springs, providing a bouncy experience for those who climb onboard.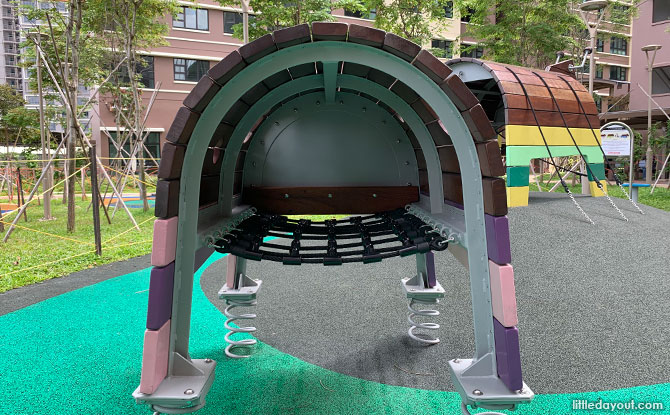 Younger kids can even hide inside the cow where there is a net strung out.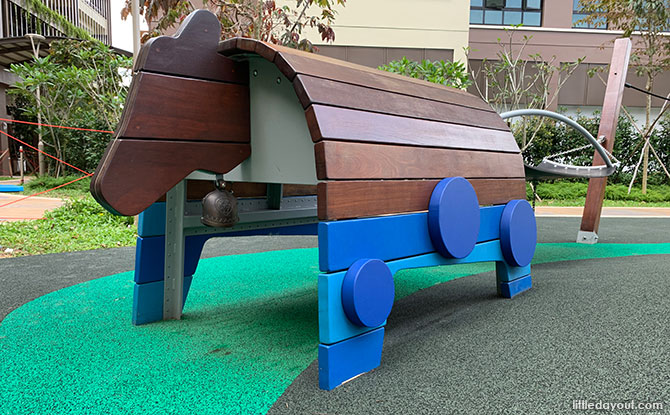 The last of the trio at the cow playground is a smaller calf. Trailing it is a little swinging hammock.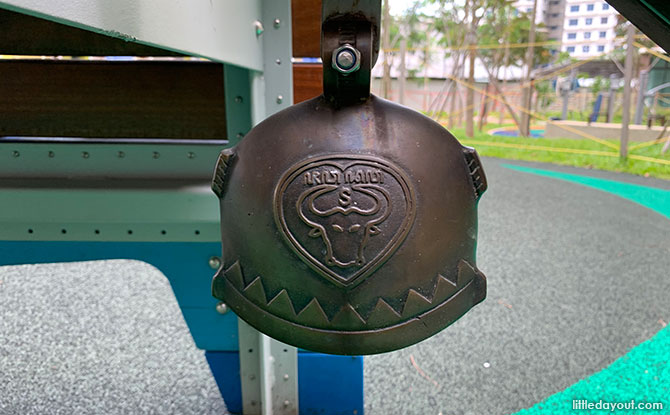 We liked the details such as the cow bells worn by the cows. (Please take care of them; fingers crossed that they don't go missing.)
We also liked that grazing COWS were chosen as the design feature at Fernvale ACRES.
---
Other Fun Play at Fernvale Acres Playground
And that's not all there is at the Fernvale Acres playground.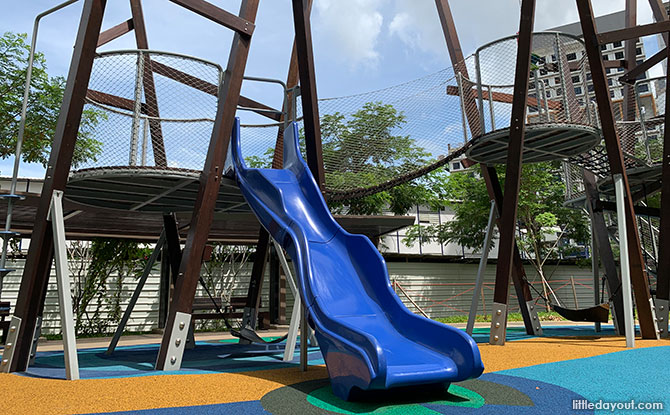 There's also a tower playground with a bridge that spans across two platforms. There are two blue slides leading down to the ground from the platforms. When we visited, one of the slides was closed.
In addition, other play equipment at the Fernvale Acres playground include a trampoline embedded into the ground.
There's a small toddler playground too. Even this holds something special. It is a Little Mermaid and Ugly Duckling playground where parents can scan the QR codes embedded in the playground to access ebooks and educational games to inspire thinking skills through dramatic play around the playground.
The Fernvale Acres playground is located in front of Block 402 Fernvale Lane, Singapore 791402.