In an Urban City like Singapore, it can be hard to find big open spaces in land scarce Singapore. However, for those looking for an open space in the East, Eunos Petal Garden is a spot to check out.
---
Harmony Hub at Eunos Petal Garden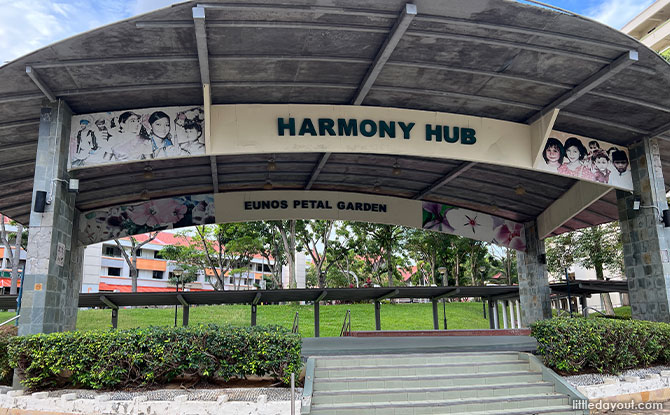 Although the park's name suggests tons of flowers, it is instead a space that is most suitable for activities and events. There is a large stage with the sign "Harmony Hub". We can see this open space being used for group classes or as an event space for residents around the area.
The wide-open space makes the place suitable for riding bikes or even rollerblading, without having to worry about squeezing in tight spaces. However, potential skaters and cyclists should still be aware of their surroundings and ensure that they watch out for pedestrians walking in the area.
---
Basketball Coach at Eunos Petal Garden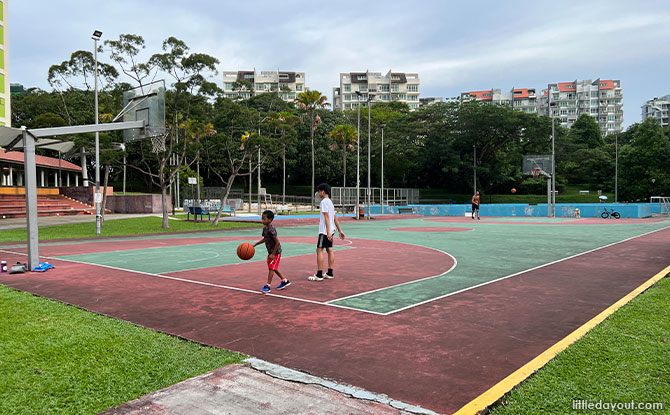 ---
-- Story continues below --
In the same area, there is also a basketball court that residents and visitors can use to practice and play at. There are also benches along the court which makes it a great setting for watching any ongoing matches.
---
Facilities at Eunos Petal Garden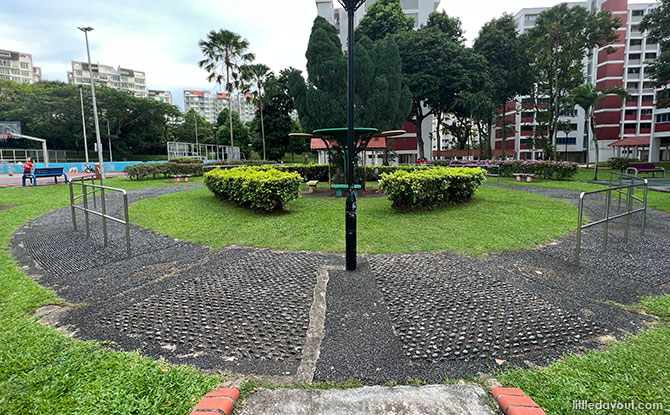 Other features at Eunos Petal Park include the reflexology paths, sheltered benches and even a badminton court. With all the concrete spaces, there is still a good number of green spaces which seem to be very popular with little kids as well as owners who are taking their dogs for a walk.
---
Eunos Petal Garden Skatepark
For skateboarders, the Eunos Petal Garden Skatepark or Eunos Harmony Hub Skatepark is located just a few blocks away. There are various obstacles and ledges that skaters can use to practice their tricks on.
---
Eunos Petal Garden
The Eunos Petal Garden is located near block 606 on Bedok Reservoir Road. Those looking to get a bite while there can choose between a few food shops from across the park.