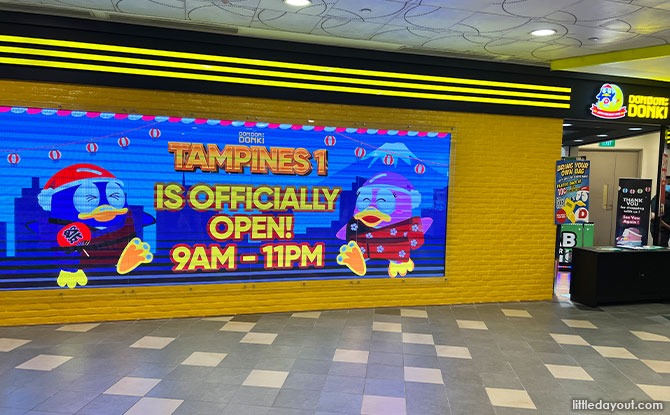 Well-loved Japanese discount store Don Don Donki has just opened their 11th outlet in Tampines 1. With its catchy jingle, large signs and a huge variety of products, Easties now have another option to shop at an outlet closer to home.
---
Tampines 1 Don Don Donki Outlet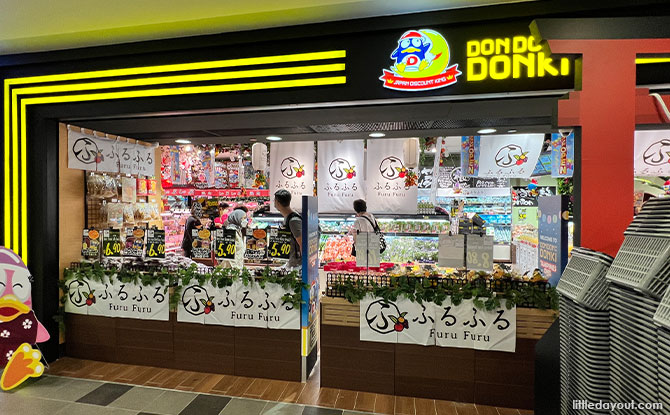 Located on the second floor, this Don Don Donki outlet is taking over the space that was previously occupied by Browhause. Browhause has since shifted a few units down on the second floor while Uniqlo is now located at Tampines Mall.
The layout of the new outlet is shaped like a C and sells a rather large variety of products such as foods, drinks, household goods and beauty products. We think the selection is close to that of the store in Clark Quay.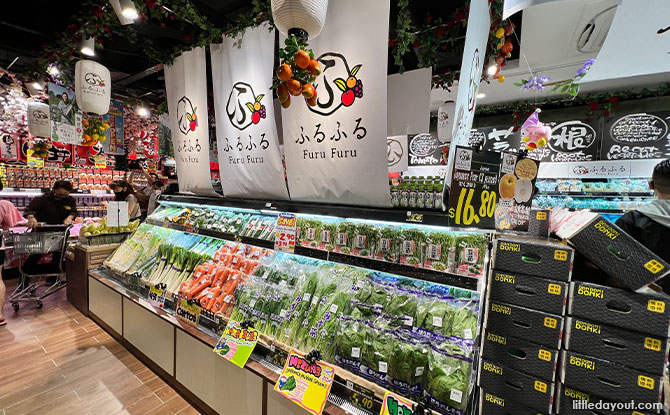 Similar to the Suntec outlet, there is the premium fruit section, "Furu Furu" where customers can shop for Japanese fruits. There will also be a fruit concierge on-site to promote the selection of fruits.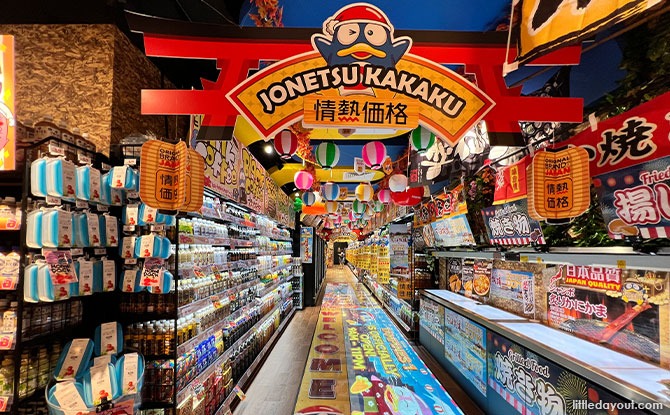 This Tampines 1 outlet has a Jonetsu Kakaku, aisle, which is Donki's house brand that sells daily household essentials such as pots, pans, hangers and many more. This group of products are promised to have the "lowest price point with the highest quality".
This aisle has an LED screen on the floor and this section connects the area of the fresh foods and hot foods with the drinks and grab and go items. It is also the section for frozen foods and desserts.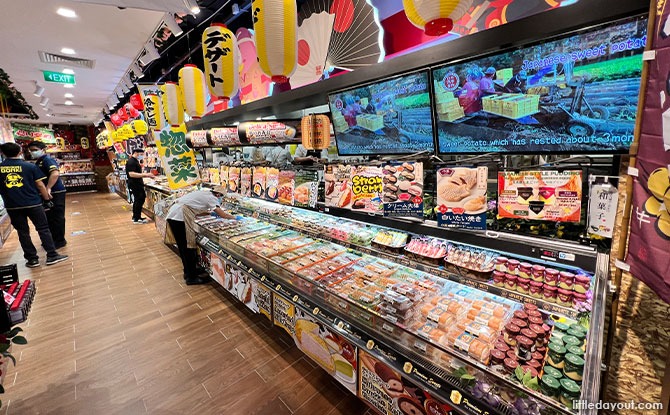 As with all Don Don Donki outlets, there is a section for iconic foods such as sushi, sashimi, hot foods and more. This is located towards the back of the Tampines 1 Don Don Donki outlet.
---
Opening Promotions At Tampines 1 Don Don Donki Outlet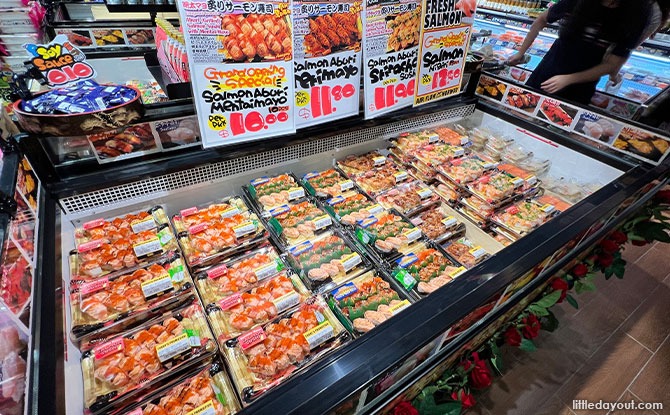 In celebration of their opening, there are special events and promotions that customers can enjoy. From 22 to 31 October, customers can get discounts on food items such as meats, sashimi, drinks and more.
There will be a special Live Tuna Cutting session on 24 October at 3 pm.
Customers can also look out for the Donpen Mascot waddling around Tampines 1.
The Tampines 1 Don Don Donki Outlet opens from 9 am to 11 pm.