Theatre lovers who love an immersive experience will enjoy "Crack the Case: Mind Hunter" presented by Sight Lights Entertainment and Strawberries Inc. Solve the mystery while watching the cast act out various scenes in different parts of a heritage house. Ready to be Sherlock? Dive in to read the six things to know about the live mystery theatre experience Crack the Case: Mind Hunter.
The experience runs till 10 December 2023.
Do note that this experience is suitable for teens who are 16 and above and adult audiences only because of the themes and use of strong language.
---
Crack the Case: Mind Hunter – Six Things You Should Know
Walking Theatre
This is not a sit-down theatre experience, participants will be constantly on the move in this heritage house. The house, situated at Waterloo Street, has been transformed into the mind of a serial killer. Audiences will navigate through five multi-sensory galleries to explore scenes in a non-linear way as the story unfolds.
---
-- Story continues below --
---
Same, Same but Different Scenes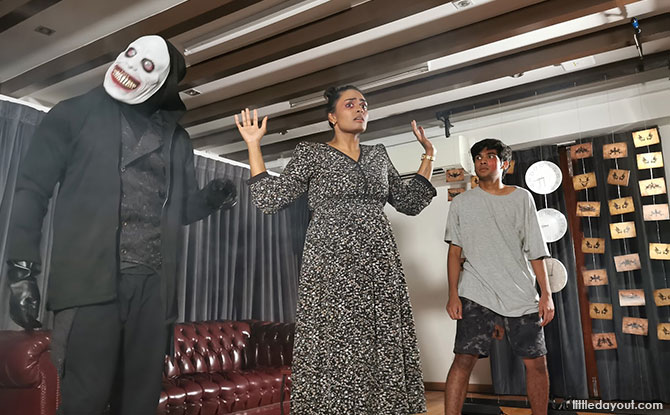 Think watching the same scene in the same room will suffice?
Think again! Audiences are advised to watch scenes even if they seem to be in repeat mode. This gives clues to solving the mystery. After all, the serial killer could be mentally unstable and have varied recollections of the same events!
---
Themes of Family Tragedy, Murder and Revenge
Crack the Case: Mind Hunter is suitable for adults and youths ages 16 and above as the themes revolve around family tragedy, trauma and murder. Scenes are set around a university where the university students experience "friendship" issues.
---
Clues Aplenty, if You Know Where to Look
Apart from watching the actors, audiences will also need to search for clues in the many props displayed. In various rooms and spaces, there are displays of bulletin boards, personal items, books, and snack boxes all intentionally placed to give us a glimpse into the lives of the characters. So keep your eyes peeled to decipher the mystery.
---
Brilliant Cast
We love the opportunity to get into the mind of a serial killer. What topped it off was the brilliant cast that gave us the creeps. To avoid giving too much away, the encounters with each character were memorable and spine-tingling.
Fret not – there are no elements of horror, gore or blood. There are no corpses or skeletons. However, the actors convincingly played their parts and gave us a closer glimpse into the psyche of a troubled youth, one who pines for true love and another who attempts to be an average university student.
---
Our Thoughts After Watching Crack the Case: Mind Hunter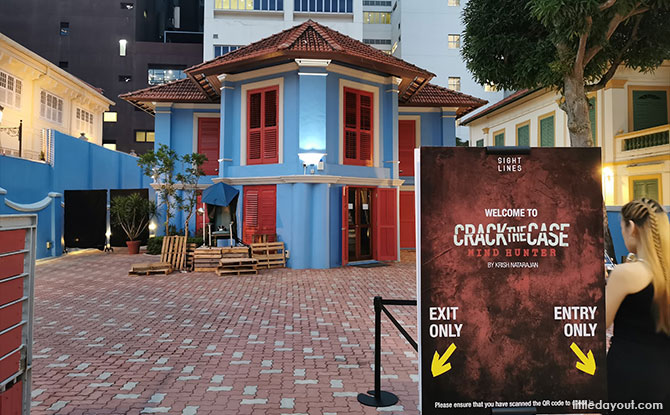 This was a unique way of spending date night or even time with older teens. It was not too challenging to figure out what really happened and in the process, we had fun exploring each room and examining each prop hoping to find meaning in them.
The experience lasts for 1.5 hours.
Ticket prices start from $68 and you can purchase them here.