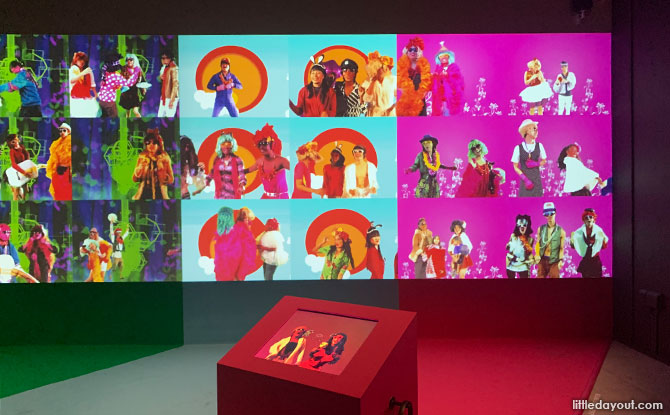 The title of Singapore Art Museum's latest exhibition Can Everybody See My Screen? is a phrase which many of us would have heard over the last two years. Indeed, the screen occupies a central spot in the exhibition, acting as a portal between the physical and digital worlds.
Can Everybody See My Screen? explores how the rise of digital technologies has impacted our lives and bodies over the last two decades. This is presented through 12 works by local and regional artists.
---
Works at Can Everybody See My Screen?, Singapore Art Museum
Social connectedness is one of the themes explored at the exhibition. It examines how feelings such as self-identification, kinship and love can be enabled through technology.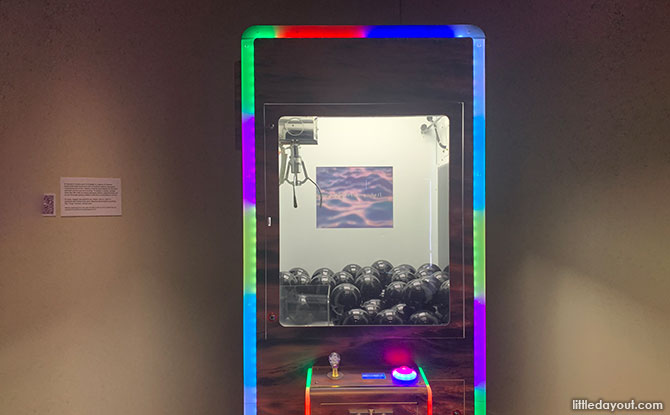 For example, this is done through works such as A Souvenir by Liana Yang which uses a claw machine a metaphor for choice and chance in romantic relationships.
KYTVl, The P.O.P. Station, 2004-2009 is a satirical response to the pop music industry.
As with many art exhibitions, there are elements designed to provoke. Parents may wish to take note that there is a picture of an androgynous figure who is nude, save for a cloth over the lap, in the exhibition.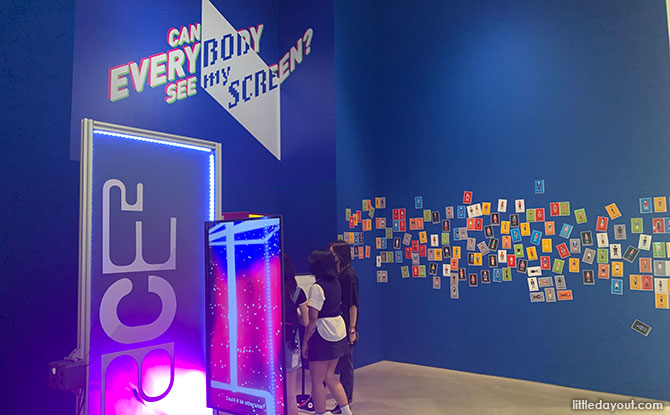 There are interactive elements too, such as the ability to print out a personalised avatar, disguised in the form of an arcade machine at the lobby.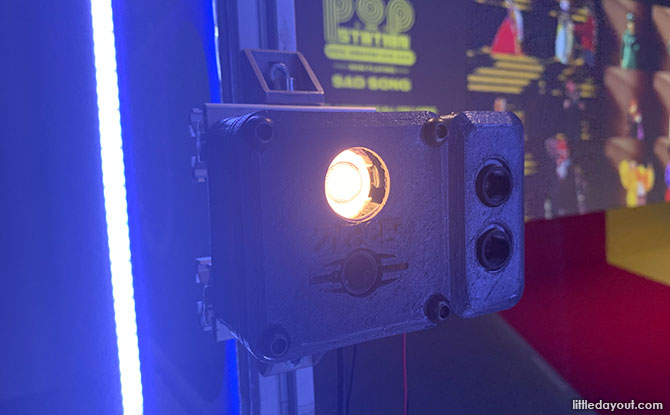 Speaking of interactivity, the human body becomes part of the digital space with Trace2 by Teow Yue Han. It makes use of motion sensors to trigger the appearance of figure on a screen. It is a play on the TraceTogether system that was ubiquitous around Singapore not too long ago.
---
Visiting the SAM Exhibition at Tanjong Pagar Distripark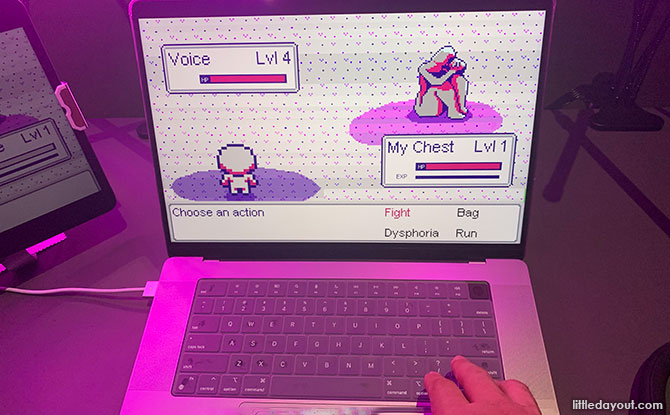 Can Everybody See My Screen? runs from 9 September to 11 December 2022 at SAM at Tanjong Pagar Distripark, Gallery 2.
Admission is free for all visitors.
There are also public programmes such as drop-in craft activities on Saturday, 17 September 2022, as well as tours and performance activations. More details about Can Everybody See My Screen? can be found here.