Technology is becoming more integrated into our lives and daily routines. For those who start their morning routine with a cup of coffee, Bytes Station is the latest tech-enabled food & beverage concept in the CBD that allows customers to get gourmet coffee by way of a robot barista, and a grab-and-go sandwich and smoothie selection with a few taps on the mobile phone.
---
Automated Coffee Barista at Raffles Place MRT
Located at the underground retail space of Raffles Place MRT Station, Bytes Station is the first robot barista lifestyle experience designed to help users power through the day with healthy, gourmet and protein-packed options. The space is flanked by ELLA the robot barista and a grab-and-go sandwich and smoothie kiosk. Customers can make orders at the self-ordering terminal and collect their orders at the digital lockers.
---
Premium Coffee And Gourmet Bites at Bytes Station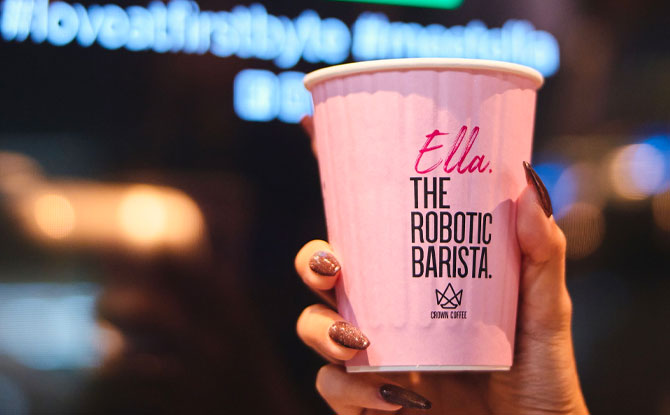 ---
-- Story continues below --
Coffee enthusiasts can be assured with the coffee that ELLA makes as it is made using premium, ground-to-order Buscaglione Coffee beans and freshly frothed milk—including iced and flavoured syrup options, as well as a new plant-based milk option of Oatly Latte made using Oatly oat milk.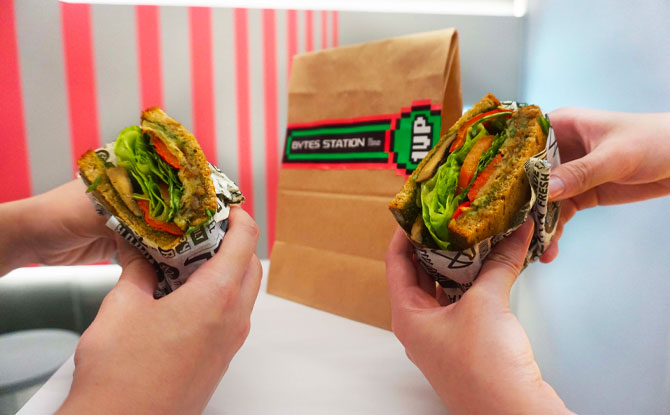 Bytes Station also offers a more extensive menu comprising healthy gourmet sandwiches, pastries, smoothies, and juices. Offering products from nutrition partners SportyFood and Myprotein, Bytes Station marks the first time both brands are collaborating with an F&B partner in Singapore.
Some items to look out for include the signature Pesto Chick Ciabatta, Roasted Ribeye Sourdough and Avo-Caprese Croissant. Those preferring a less messy option can opt for freshly pressed wraps from the Hot Pockets section. All sandwich and Hot Pocket options also come with the option to add ingredients such as hard-boiled eggs, smoked salmon or sous vide chicken breast.
Continuing its scheme of healthy quick fixes are a selection of smoothies and fresh fruit juices. Sweetened with gula melaka for its micronutrients and blending with flax seeds for added fibre, look forward to drinks such as a Summer Acai Coconut shake.
---
ELLA Mobile App
Busy commuters on the go can place their orders and make payment directly from their ELLA mobile app or at the self-ordering terminal, with the perk of enjoying a 10 per cent discount by paying with credits stored in their digital ELLA wallet.
---
Bytes Station Singapore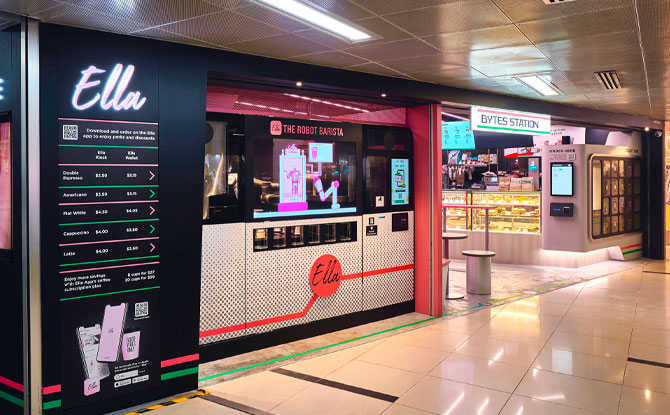 Bytes Station at Raffles Place MRT Station is now open to the public, every Monday to Friday from 7 am to 8 pm. New ELLA app users enjoy 50% off their first Bytes Station order. For more information, visit the site here.