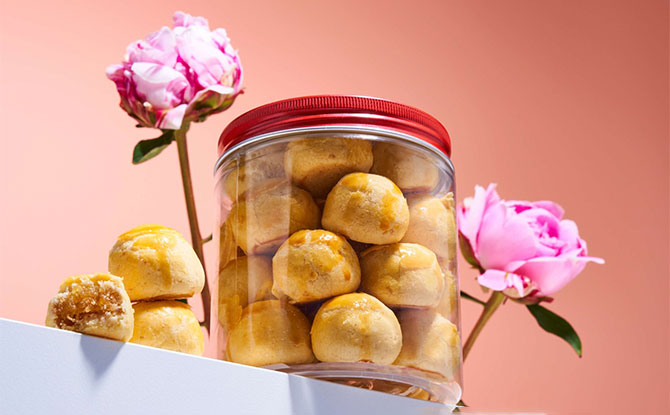 One of the most popular Chinese New Year goodies on the table, pineapple tarts are a Chinese New Year staple. Be it in the shape of rolls, spheres, or open-faced, there are many things to love about this buttery sweet snack! If you're looking for some delicious pineapple tarts for 2023, we've put together a list of bakeries and bakers that will delight the palette.
---
Where To Buy Pineapple Tarts in Singapore 2023
Ding Bakery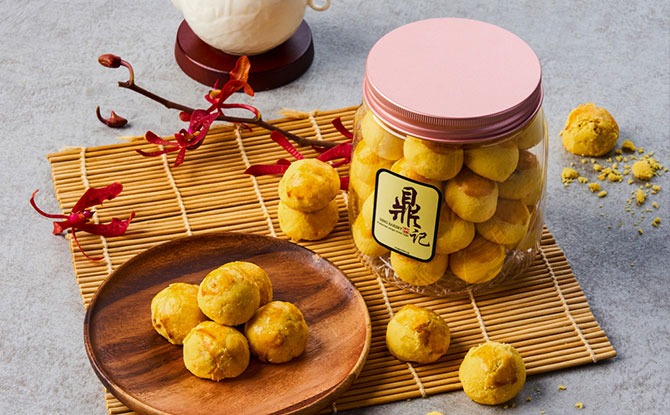 Golden, buttery and with a melt-in-your-mouth texture. That's what you can expect from Ding Bakery's highly popular pineapple tarts. The secret behind the pineapple tarts? They are handmade daily using a unique recipe with the best ingredients. Choose from the Award-Winning Premium Melt-In-Your-Mouth Pineapple Tart balls or traditional open-faced Nyonya Pineapple Tarts. Want to tantalise your tastebuds even more? For 20233, they have six new flavours – salted egg, matcha, taro, mango, pandan and charcoal pineapple balls.
Shop for Ding Bakery's pineapple tarts.
Whiskdom
What started as a home baking business is now a popular brand with a whole following of people who call themselves the "whiskies". This Chinese New Year, Whiskdom has pineapple balls in classic pineapple flavours as well as earl grey flavours. Other products  available include Mala Prawn Sticks and Nonya Kueh Kapit.
---
-- Story continues below --
---
ONE°15 Marina
ONE°15 Marina's Organic Pineapple Rolls ($31) is prepared with organic pineapple paste and rich Golden Churn butter – an ingredient comprising no artificial colours and flavourings. A pinch of Himalayan salt is sprinkled on each roll for an enhanced flavour profile. The more adventurous can try the Spicy Dried Shrimp Sambal Pineapple Tarts ($34.80) which makes use of bird eye's chilli and premium dried shrimp for a spicy twist to the Chinese New Year favourite.
---
Baker's Brew Pineapple Bak Kwa Cookies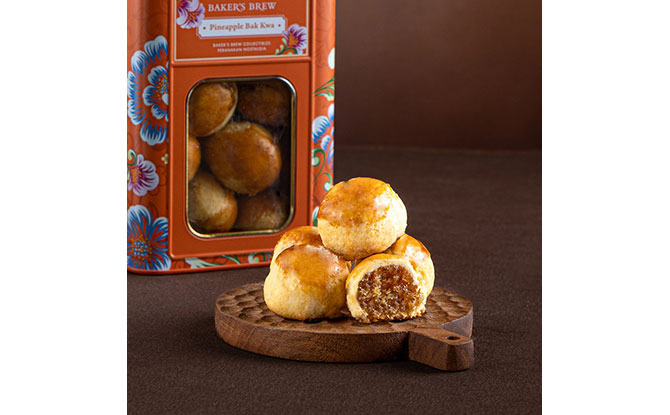 Get a savoury twist on the classic sweet pineapple tart. Each buttery cookie is stuffed with Thai pineapple paste and traditional bak kwa for a savoury and sweet combo.
---
Kele
For 2023, Kele has collaborated with Gryphon Tea Company to create limited edition Golden Osmanthus Pineapple Tarts. The pineapple tart features a buttery crust with fragrant floral notes from Gryphon's Golden Osmanthus Tea, topped with a premium pineapple jam. Also available are Kele's ever-popular pineapple tarts.