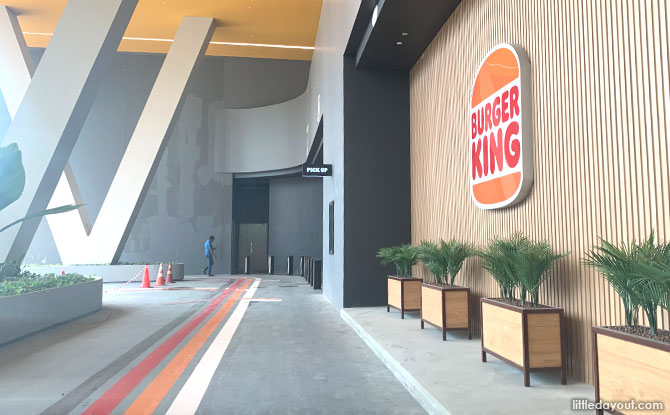 Burger King has opened a drive thru at SAFRA Choa Chu Kang and we gave it a try when we paid a visit to the clubhouse at Choa Chu Kang Park.
---
Drive Thru Convenience
Many of us would be familiar with the convenience offered by a drive thru fast food restaurant. When the hunger pangs strike while out we are in the car and we want to pick up something to eat, a drive thru can be an easy way to get something without having to unload from the vehicle.
The fast food chain with the highest number of drive thrus in Singapore is McDonald's.
The restaurant chain even has one at Choa Chu Kang Park.
---
-- Story continues below --
The Burger King Drive Thru at SAFRA Choa Chu Kang
Also at Choa Chu Kang, or more specifically at SAFRA Choa Chu Kang, which is located within the park is the Burger King drive thru.
Some may think that this is Burger King's first drive thru in Singapore. However, those who are longer in the tooth will remember that there was a Burger King drive thru at East Coast Park many years ago.
This was at Raintree Cove before the East Coast Park node was transformed into the open space that it is today.
Other tenants at Raintree Cove at that time included The Polliwogs' first indoor playground location and Diggersite.
Back to the Burger King drive thru at SAFRA Choa Chu Kang.
The approach to the drive thru is past the entrance to the SAFRA Choa Chu Kang car park. It is on the right hand side.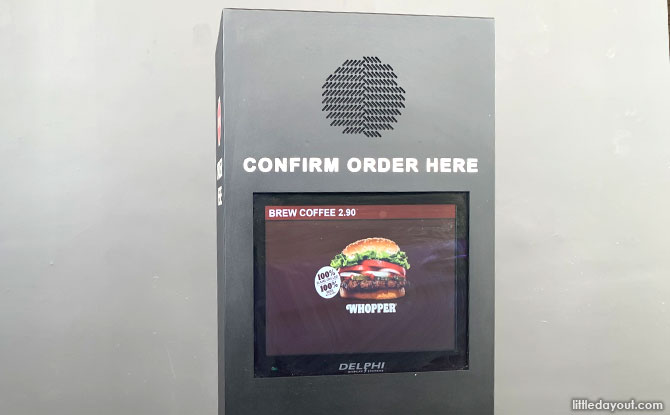 The first station is the menu board and the speaker where you can place your order.
Next is the first window, where you can make payment. But this may or may not be in use depending.
The second window is where you pick up your order.
Getting out of the Burger King drive thru required a u-turn to the left to head back towards where we first entered. We wished that there were better signage for that but perhaps in time to come.
There is also a car decal for the Burger King drive thru that will entitle you to some freebies, with terms and conditions of course.
Of course, if you wish to get out of the car and eat at the Burger King at SAFRA Chia Chu Kang, or even the Texas Chicken located there, you can always park and head to the dine in seating areas.
Find out more about what to expect at SAFRA Choa Chu Kang.