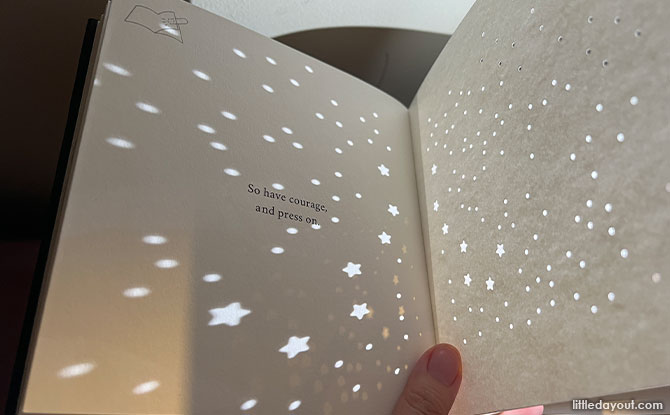 Reading before bedtime is a great way to bond with your child. Shine is an interactive bedtime storybook for children, designed by Ng Zi Ning. The book tells a heart-warming story about parental love through light and shadows as the shadows cast on each page will reveal a part of the story.
---
Shine: Storytelling Through Shadows
Shine is an incubation project by the Division of Industrial Design (DID) in NUS. It has been recognised by prestigious awards such as the Good Design Award 2021, DFA Design for Asia Award – Bronze Award and Golden Pin Design Award 2021
Highlighting the unique ability of shadows to convey messages which are difficult or too abstract to say in words, this book sets a light hearted setting for parents to share heartfelt messages. This is also a good activity to help young kids who might be afraid of the dark during overcome their fear by associating it with fun activities such as this.
---
-- Story continues below --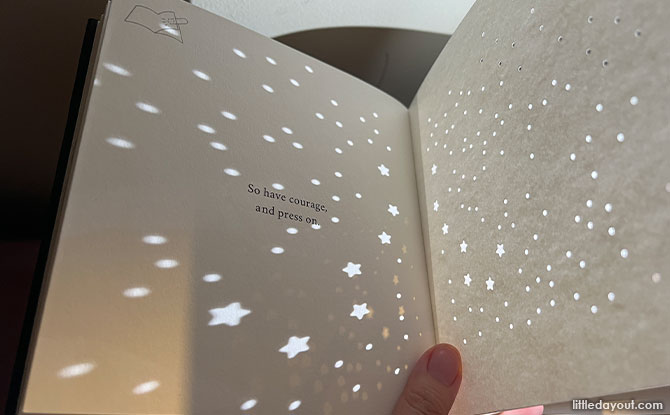 Through Shine, the little readers will be able to see shadows in a different light, and go to sleep knowing how much their parents love them and hope for them to shine.
---
Book Review Of Shine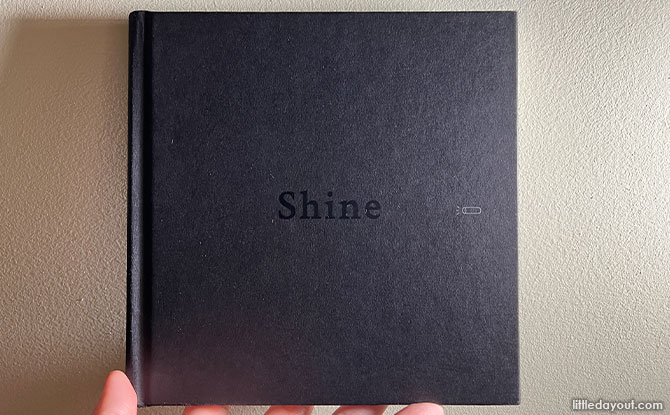 When we got the book, we really liked the minimalistic and clean design of the book. A fully black book may not be one that you might find on many children's shelves, and so this is sure to be an eye catching book to reach for.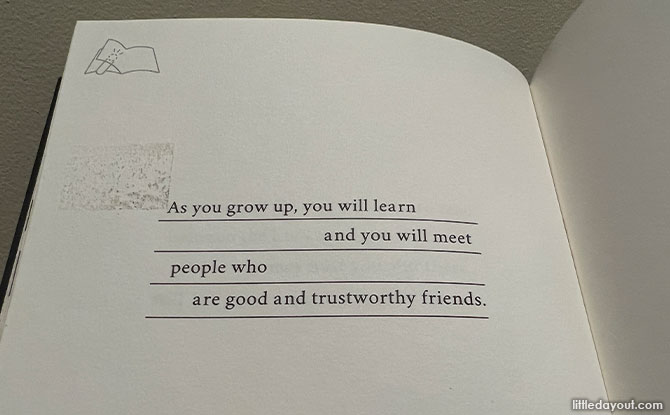 Each page has a icon at the top left corner telling the reader where to place their torch light to be able to see the full story. Although it is possible to read it with your phone's flashlight function, a self standing torchlight would make it easy for the light to be maneuvered while reading the book and ensure that there is no distraction during this bonding activity.
We think that the design of the book is done in such a way that there should be at least two people reading the book together, with one holding the torch, while the other will flip the pages of the book.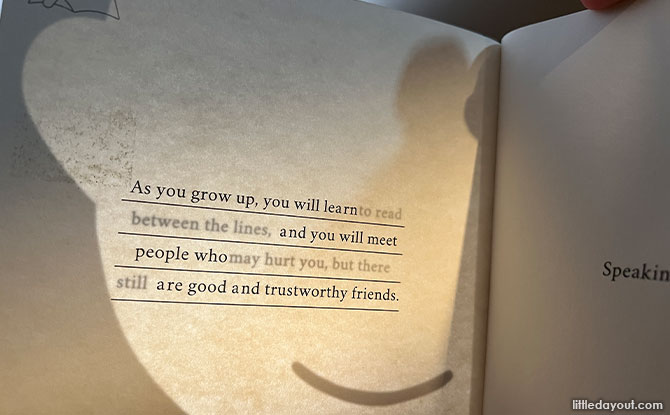 We were captivated by the creativity of how shadows and lights were used in the telling of the stories and sometimes the lights highlighted pictures that could only be seen when illuminated and other times the shadows formed a beautiful picture that better represented the message on the page.
Although there wasn't a storyline, this book was written to feel like a personal letter from a parent to a child. We believe that this heartfelt message is one that most parents will relate to. As a child, many of the words on the page consist of words of wisdom, reminders of affirmation and lots of encouragement which will always be helpful in strengthening the parent-child bond.
Shine is for sale on DID.IT Online Store at the link here and learn more about other projects by DID here.