"We don't make mistakes. We just have happy accidents." That's one of the quotes that internet sensation Bob Ross is known for.
His Joy of Painting programme is one of the most-watched TV shows in history and many well-known YouTubers have also started Bob Ross challenges where they follow his soothing painting tutorials of happy trees, clouds and mountains. Many fans will agree that his quiet and nurturing disposition as he paints is a form of therapy.
If you, or someone you know, are a fan of this ever affirming television art teacher, here are some Bob Ross gifts that are sure to delight.
Bob Ross Gifts for Fans
---
Bob Ross Colouring Book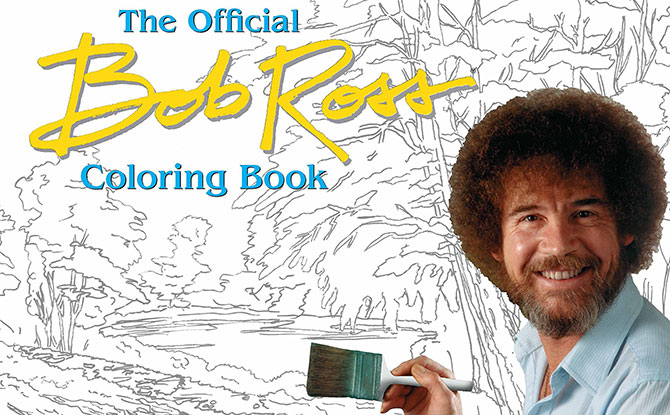 This exclusive authorised collection of art is derived directly from Bob Ross's own paintings. This colouring book is said to presents more than 75 line drawings created from Ross's own artwork. This colouring book is great for both kids and adults, who says colouring is just for kids! Details here.
---
-- Story continues below --
---
Happy Little Accidents: The Wit & Wisdom of Bob Ross Hardcover
When Bob Ross talks about painting, one might be able to read between the lines and see that many of his metaphors are words of wisdom that we can apply to the present. "Happy Little Accidents: The Wit and Wisdom of Bob Ross" is great for fans who want to know more about the history and works of Bob Ross. Learn more about it here.
---
Bob Ross Paint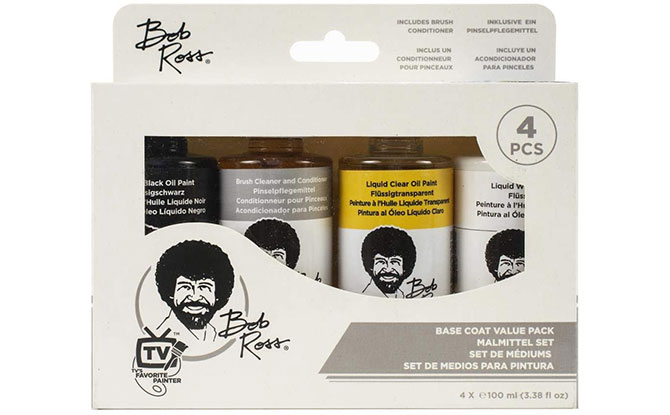 Bob's medium of choice for his iconic works was paint, brushes and a whole lot of positivity. Though we can't ensure that these paints are the exact ones that Ross himself used, fans might appreciate seeing his face on the bottles of paint as a reminder to paint happy little trees. View here.
---
Bob Ross Calendar
This practical gift is great for Bob Ross fans who need to keep track of time. This calendar comes with a sheet of themed stickers and pockets on the front and back covers of the calendar. The best part? Buying an undated calendar means that you'll be able to use it any time of the year! Find it here.
---
Bob Ross Playing Cards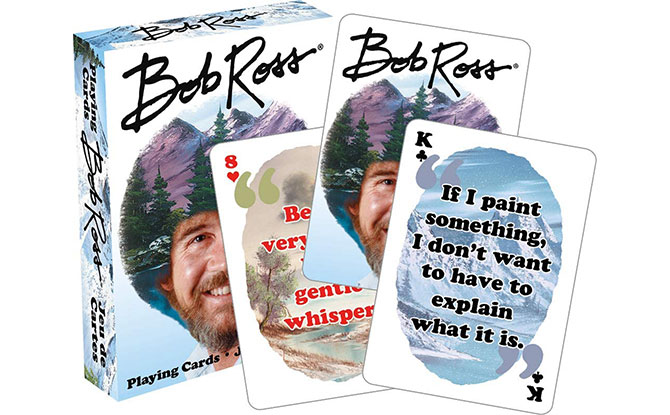 This product is supposedly 100% licensed merchandise, but either way, these make a novel gift idea. The decks include multiple images and come with a linen finish, possibly to imitate a canvas. Get them here.
---
Bob Ross Socks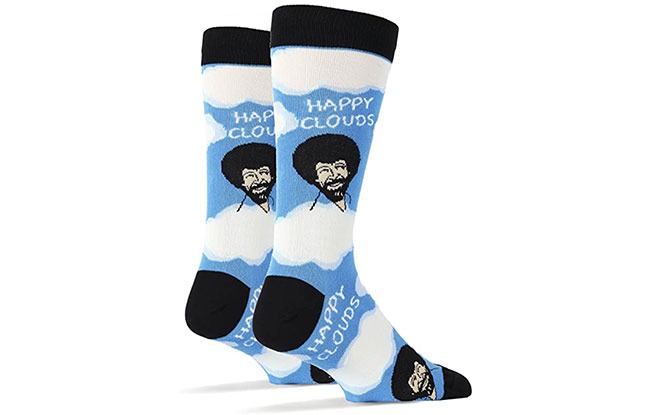 Yet another practical Bob Ross item is socks. There's a variety of designs that you can choose from and they are sure to add a unique flair to any outfit. We liked this one that pays tribute to his iconic "happy little clouds" quote. Shop here.
---
Painting with Bob Ross: Learn to paint in oil step by step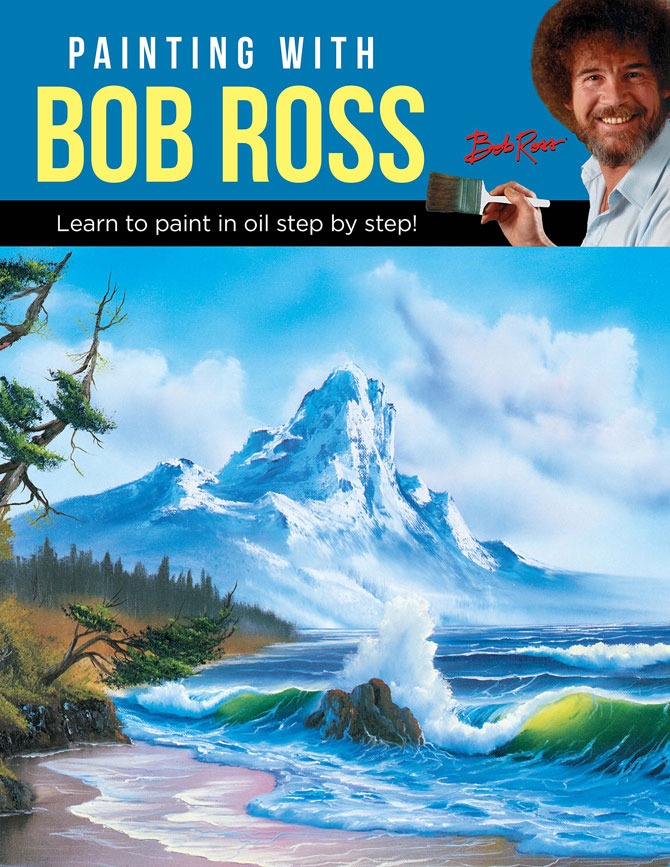 Painting with Bob Ross is a step by step instructional booklet with artwork and instructions from the man himself. This book lets Bob Ross fans learn the basics of painting landscapes with oil-based paints. As we all know, his positive approach is sure to make painting fun regardless of skill level and materials used. Check it out here.
---
Happy Little Accidents Tin Sign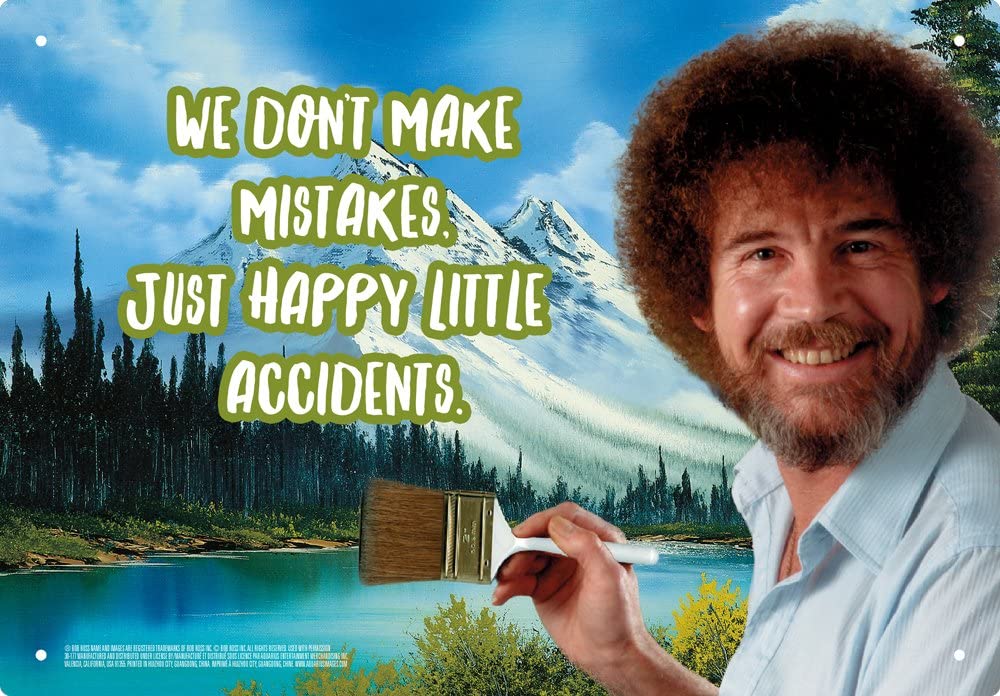 Nothing like an 8 x 11.5 tin sign to brighten up any space. A glace at this will probably put a smile on your face and it will hopefully inspire one to look at difficulties from a different perspective. Get it here.
---
Bob Ross by the Numbers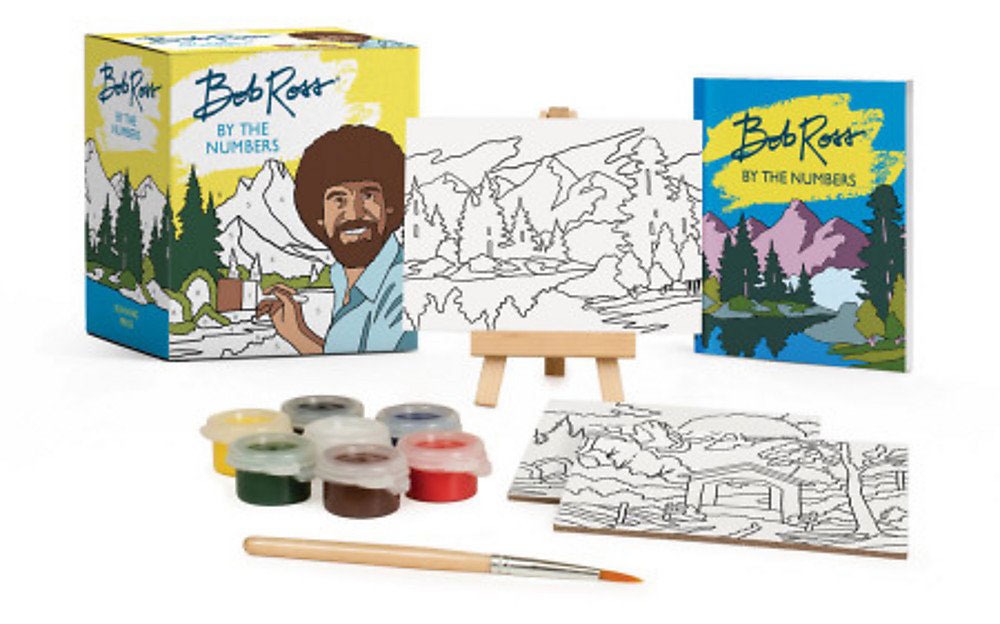 This kit includes three pre-printed canvases with easy to paint, numbered sections, seven paint pots as well as a mini paintbrush and a mini easel for displaying finished paintings. More details here.
---
Deep Dive
If you really want to get into painting like Bob Ross. You will need painting supplies like a Knife Set and Background Brush, or a painting set with easel, paint and accessories.
Happy painting!
This story contains affiliate links. This means we earn a small fee if you purchase something through a link from our website. There is no additional cost to you. This helps to support Little Day Out and keeps us going.