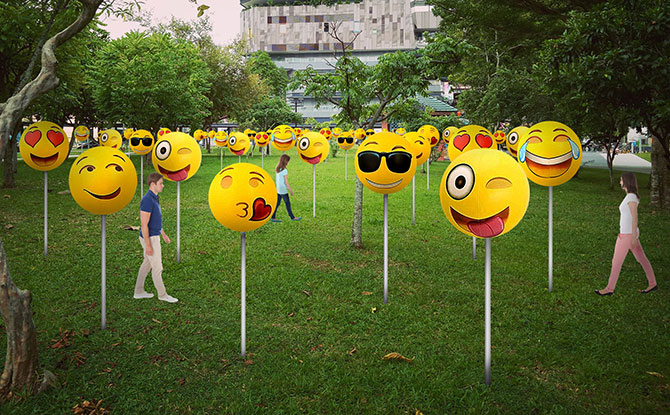 Arts in Your Neighbourhood is back from 7 to 24 March 2019, bringing the arts to the heartlands with more than 50 arts activities taking place islandwide.
This time around, the March 2019 edition of Arts in Your Neighbourhood has taken inspiration from the town of Tampines with more than half of the programmes reflecting the history, sights and sounds of Singapore's third largest new town.
Highlights of Arts in Your Neighbourhood include unusual pairings such as a dance performance at a hawker centre, a pop-up stage with orchestral melodies and specially commissioned artworks at well-known Tampines locations. Everyone, young and old, can get involved in the vibrant arts programmes which includes reinventions of nursery rhymes and time-travelling opera singers at this 12thedition of Arts in Your Neighbourhood.
Music on the Move
A highlight of Arts in Your Neighbourhood this month is a musical truck with a pop-up stage in Tampines, bringing the music to the people. Presented by Ding Yi Music Company, Music on the Move will include new compositions by Tampines residents which have been inspired by their neighbourhoods.
17 March, 5 pm to 7.30 pm, Carpark at Block 872A, Tampines Street 86
23 March, 5 pm to 7.30 pm, Tampines Community Plaza
Charlotte and the Time Machine
Charlotte is on her way back in time to witness the arrival of Sir Stamford Raffles in Singapore. However, when her time machine goes on the fritz, she winds up on a time-travelling musical adventure, encountering musical genres from Mozart to cartoon music. This entertaining show by the Spot Pocket Opera Theatre present opera like you've never seen it before. Don't be surprised if young audience members get pulled in to join the action at this highly-interactive performance!
16 March, 6.45 pm, Bedok Town Square
17 March, 5 pm, Our Tampines Hub (Festival Plaza)
23 March, 6 pm, Ang Mo Kio Central Stage
24 March, 6 pm, Toa Payoh HDB Hub (Atrium)
Tigers in Tampines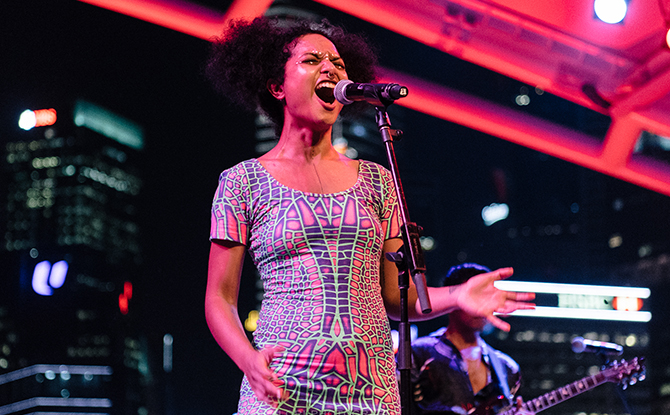 The Tampines West CC will come alive with the sounds of Tampines as local artists and DJs roar in with live electronic music performances on the last weekend of the March school holidays, 23 and 24 March. This unique musical experience will incorporate audio recordings of residents going about their daily lives, familiar Tampines heartland sounds and more. There will also be fringe activities like tote bag screen printing and hands-on street art for everyone to enjoy.
23 and 24 March, 4 pm to 9.30 pm, Tampines West CC
The Nursery Rhymes Project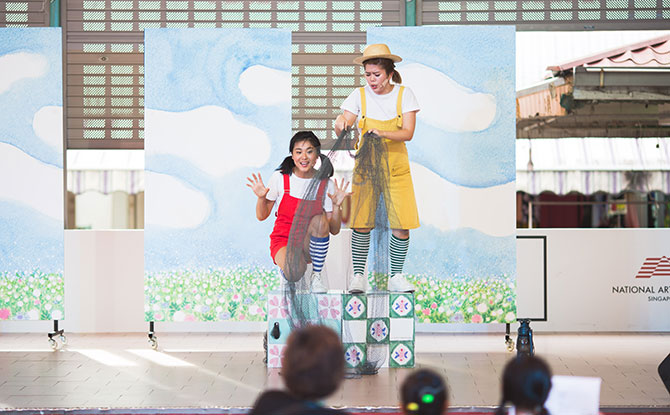 The Theatre Practice will be presenting The Nursery Rhymes Project, a mini musical that reinvents classic children's tales through stories and songs. The Mandarin performance combines short stories by lyricist Xiaohan with music by Julian Wong. Bring the entire family to participate in fringe activities one hour before and after the show as well.
9 March, 11.30 am to 12 pm, Bedok Town Square
10 March, 11.30 am to 12 pm, Tampines West Plaza Area
16 March, 11.30 am to 12 pm, Our Tampines Hub (Festive Plaza)
17 March, 11.30 am to 12 pm, Ang Mo Kio Central Stage
Moving Stories
Experience immersive storytelling in the library – through dance! The whole family can get moving together as performing arts company O School brings the audience on an entertaining and magical journey. Don't worry, the librarians won't kick you out for dancing along.
16 and 17 March, 3 pm, Tampines Regional Library
Tampines Troopers Craft Activities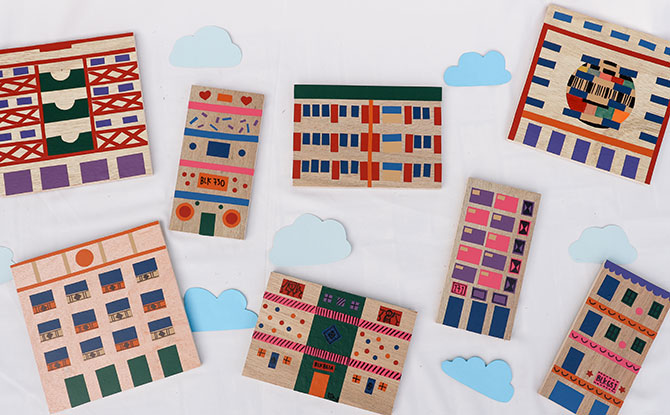 Families (and everyone else) are welcomed to take part in craft activities and make iconic Tampines blocks or Team Tampines Community Pins!
16 to 17 and 23 to 24 March, 3 pm to 6 pm at Our Tampines Hub.
Exciting Arts Programmes All Over Singapore
There are plenty of other exciting programmes being held as part of Arts in Your Neighbourhood in March 2019 too.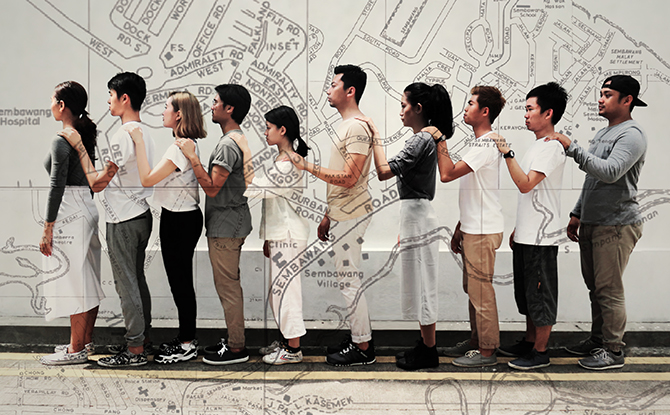 On 16 and 17 March at 12 pm, the Tampines Round Market transforms into an unlikely stage for dance group P7:1SMA. Based on stories told by the stall-owners and hawkers of how life used to be, District 18is a brand-new interactive contemporary dance work that reflects on wet markets and their relevance today.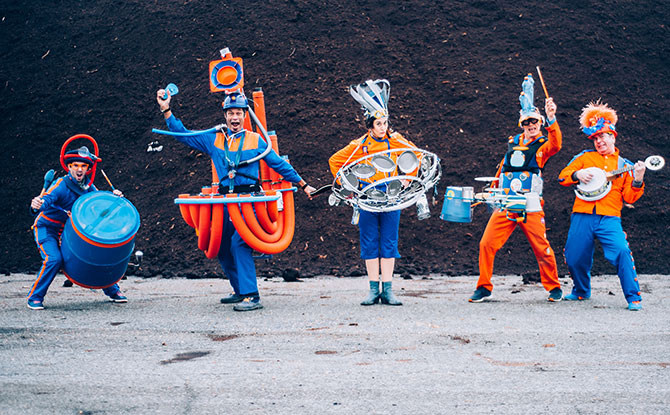 The Acoustic Transformers, a group of French musicians, will be creating foot-tapping tunes from instruments made out of recycled materials on 22 March, 5 pm & 7 pm at Our Tampines Hub. Catch them performing at other locations around Singapore on 21, 23 & 24 March too.
Keep an eye out for playful public art installations popping up as part of public art project (,) Sense: Tampines.
Over at Tampines Central Park, kids will love sitting on the whimsical Ferry Benches or playing amongst Marks in the Yellow Field, a collection of 300 emojis with accompanying quotes from Tampines residents.
Our Tampines Hub will host three whimsical artworks. Lucky Ballsis a mesmerising kinetic sculpture that features rolling balls while the Mycellium Network III lights up when activated by people. Trick the eye at Cycle Ink, an optical illusion artwork formed from the images of cyclists around Tampines.
Other exciting arts programmes around Singapore during the March 2019 edition of Arts in Your Neighbourhoodinclude orchestral performances in Bedok, Toa Payoh and Geylang, flamenco dancers in Punggol, Admiralty and Alexandra, and much more.
Arts at Your Doorstep
Arts in Your Neighbourhood is an amazing chance to experience the arts in all its forms without having to stray too far from your neighbourhood. Bring the entire family to watch the performances and take part in fringe activities too.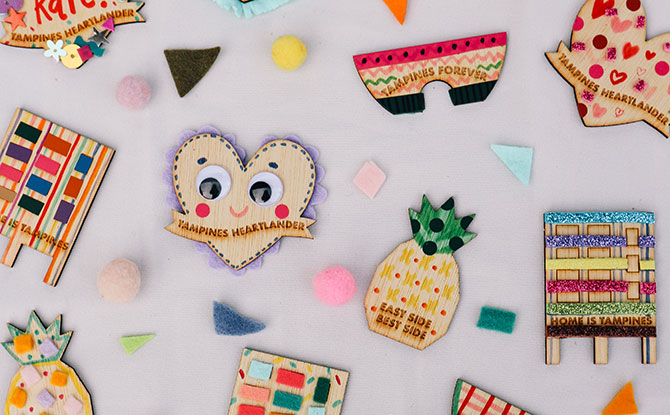 Be sure to share pictures or videos of your Arts in Your Neighbourhood experience with hashtag #ArtsinYourNeighbourhood and stand to win a Tampines icon pin. We especially like the Watermelon Playground design!
You can get $5 off your Grab ride to AYN events, with promo code AYN5! The list of locations this is applicable to can be found at artsforall.sg/AYN.
To find out more about all the programmes you can look forward to from 7 to 24 March 2019, visit the Arts in Your Neighbourhood website here.
Follow @NACSingapore on social media to be kept updated on the latest exciting programmes as they unfold.
Arts in Your Neighbourhood, March 2019
When: 7 to 24 March 2019
Where: Tampines and other locations islandwide
Website