Early this morning, at about 6.30 am, 85 critically endangered Hawksbill turtle hatchlings made their way down the sands of Sentosa's Siloso Beach and were released into the sea after a health check by the Sentosa Development Corporation's Environmental Management team.
---
Hawksbill Turtle Nest in Sentosa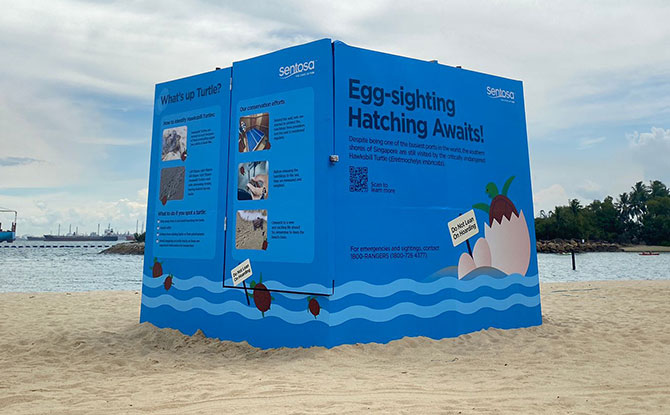 The nest of Hawksbill turtle eggs was first discovered at Siloso Beach on 3 September 2021.
To keep the safe from natural predators such as monitor lizards and crabs, as well as away from human contact, SDC constructed a temporary "home" over the nest within a day of their discovery.
During the incubation period, checks were also conducted on the nest to make sure it was safe.
---
Hawksbill Turtle Hatchlings Released to the Sea from Sentosa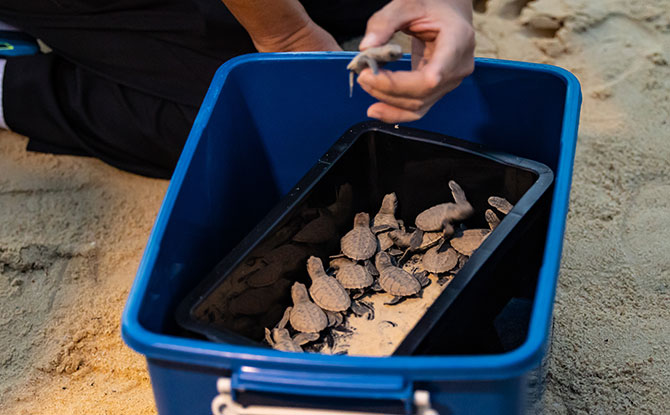 After 58 days, the Hawksbill turtle hatchlings started to emerge from their eggs last night.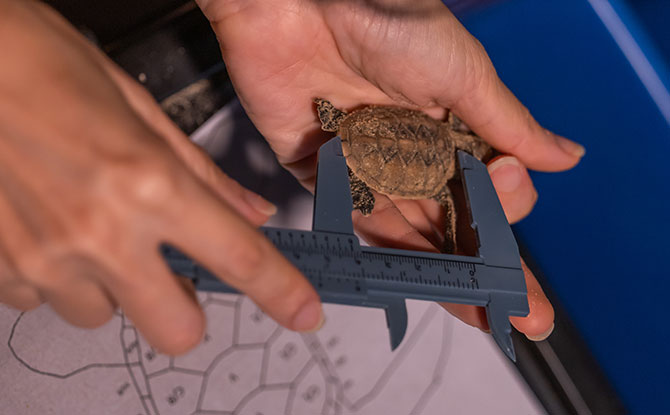 After a check up, the newly born hatchlings made their way out to sea this morning.
Hawksbill turtles are found throughout the tropical oceans of the world. They have a flattened body, flippers adapted for ocean swimming and can grow up to 1 metre in length and 80 kg in weight. The critically endangered species is named for its pointed, hooked beak.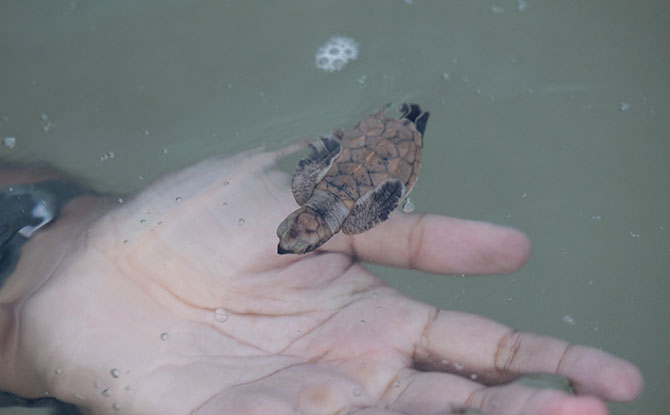 This hatching marks the sixth time since 1996 that eggs of the critically endangered Hawksbill turtle have hatched at Sentosa.
This is also the first time in recent years that two Hawksbill turtle nests have been discovered in Sentosa within a short span of about two weeks. The second nest is at Palawan Beach, and the eggs are expected to hatch in the coming weeks.
---
What to Do if You Spot a Hawksbill Turtle
Those who come across a turtle nest in Sentosa should inform SDC at 1800-SENTOSA (7368672).
If you come across them at other beaches in Singapore, call NParks at 1800-4717300.
Keep a distance away and not shine lights on a turtle as this could confuse and scare away the turtle, preventing it from laying eggs.