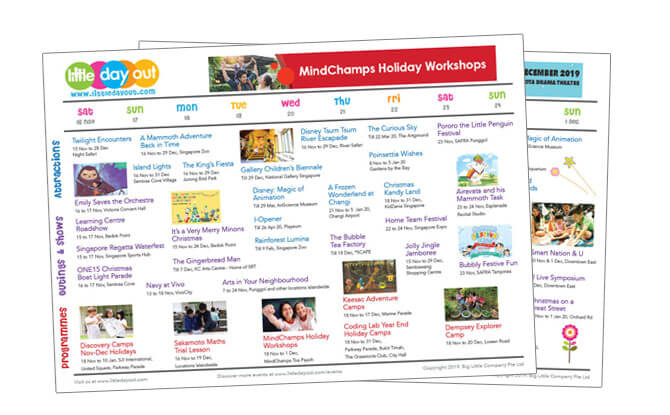 We've packed six weeks worth of activities in an easy-to-use holiday guide. Whether you want to find out what is going on at the attractions, what shows and events are taking place around Singapore, or what holiday programmes are available, you can find out at a glance with Little Day Out's Guide to the 2019 Year-end Holidays.
Plan out your days in November and December 2019 to maximise the activities and time spent with the kids.
As a bonus, we've also included some extra sheets for kids to pen down their thoughts and experiences during the 2019 year-end school holidays.
Download the Little Day Out Guide to the 2019 year-end school holidays below. Get it now!
Little Day Out Guide to the 2019 Year-end School Holidays
---
Story continues below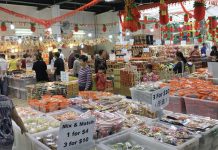 Want to know where to get superb CNY bargains? We uncover where the aunties shop for their festive goodies! Don't let the distance deter...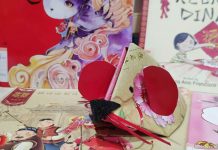 Dong dong chang! Right on the heels of Christmas is another important season for the Chinese – the Lunar New Year, of course. Remembering...
---
Get your FREE holiday guide below!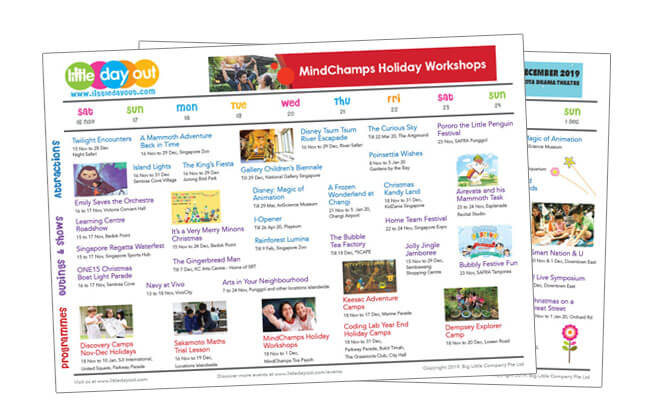 Read:
Our shortlist of family-friendly year-end activities for 2019.
Holiday camps, workshops and programmes for kids this November and December 2019.
Stories on Christmas:
As parents, we want to give Baby the best care we can afford. But how can we be sure that we're making the right...
No visit to Seoul with the family is complete without a visit to South Korea's biggest theme park: Everland! We had an awesome day...
FEATURED LISTINGS