There's a special touch that comes with home-baked goodies. It may be the extra love and pride that goes into the baked goods, or perhaps it is the close attention to quality. In any case, we love home-baked cakes, pastries and cookies. Here are some of our favourite home bakers in Singapore that you can support the next time you need to satisfy your sweet tooth cravings.
Home Bakers In Singapore
---
The Spatula & the Pen
It's no exaggeration when we say that these lava cookies are some of the best we've ever had. Founded by multitalented fitness trainer, baker and mum, Ng Li Tying started her home baking journey at The Spatula & the Pen many years back by turning stories into stunning edible works of art.
She is now offering lava cookies with a variety of flavours as well as fudgy brownies. Some popular combinations that have been tried and tested include Matcha Nutella, Matcha and Speculoos and Chocolate Brookies.
Whiskdom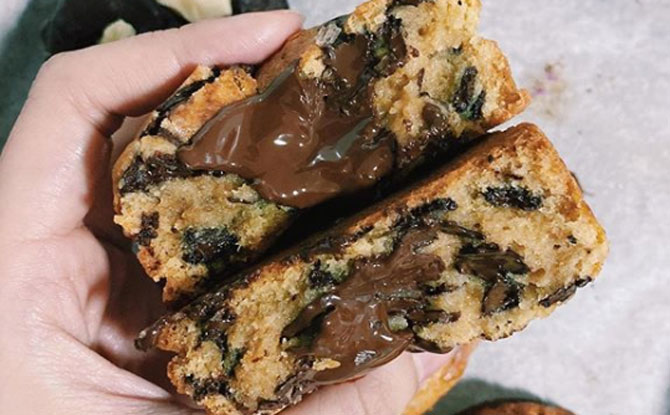 Specialising in soft baked gooey gourmet cookie and brownies, Whiskdom's highly raved bake boxes are sold out in minutes for good reason. A large box of cookies from this home baker in Singapore is filled with different flavours that change weekly, so returning customers (like myself) get to try something new each time. The texture is very moist, chunky and you get a satisfying ratio of cookie to filling in each bite.
Some flavours we love are the classic Chunky Chocolate Chip cookie, Earl Grey Raspberry cookie, a Nutty Party Fudgy Brownie as well as a Triple Chocolate Dulce de leche cookie. Sharing is encouraged, though admittedly difficult for something this yummy.
---
Georgie Bakes
We love this home baker's cute mascot! But beyond the mascot, Georgie Bakes also delivers up some yummy and honest home bakes. We especially liked the banana bread with chocolate chips that are available from this home baker in Singapore; they are moist and not too sweet.
We've also tried their funfetti cookies and brownies, which were a big hit with the kids. Check out their expanding menu on their Instagram. We also appreciate their reasonable delivery fees which makes it one of our top choices when sending a care package to a friend.
---
Marymount Bakehouse SG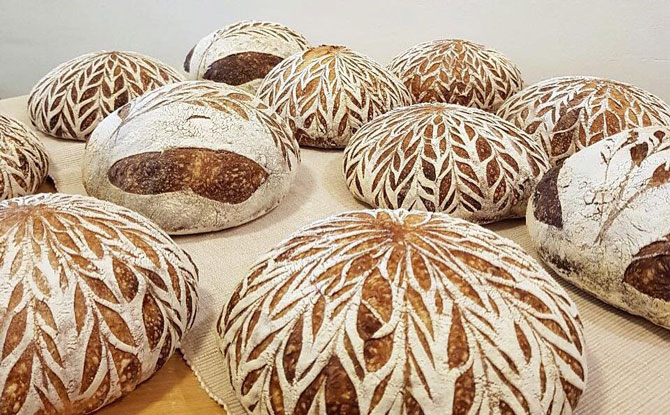 This baker's labour of "loaf" comes in the form of some delicious homemade sourdough. Some variations include Country Pumpkin sourdough, Pain Au Levain, which has a rich and earth tone and of course a traditional country loaf. Add on a side of homemade black garlic butter which is made with Danish butter, black garlic pink Himalayan salt and freshly ground black peppercorns.
---
Heartwork.co
Support a local business that gives back! Heartwork's bakes has an ever expanding menu featuring soft chewy mochi cookies, French butter cookies , cinnamon rolls and recently added Basque Burnt Cheesecakes which also comes with the option of it being infused with Bailey's!
Heartwork.co gives back a portion of their earnings to charity and has since raised funds for beneficiaries such as the Children's Cancer Foundation and Hopes In Meals. Orders can be done via DM or at their website.
---
Time To Bake Up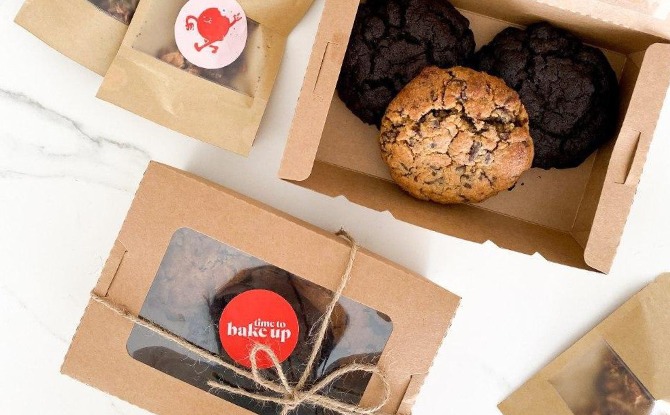 Fresh in the scene with fresh bakes out of the oven, Time To Bake Up is a newly launched project by two sisters who believe that everyone deserves a good "chonkie cookie". These thick cookies currently come in three flavours: Choco Whopper, Walnut Choccy and Brekky Cookie.
They also have "Notty Granola Bites", which are a medley of seeds, nuts and other crunchy goodness combined with a meringue base. We liked how these cookies when reheated had a crunchy outside and a soft inside and look forward to having more flavours to wake up to.
---
Sweet Stranger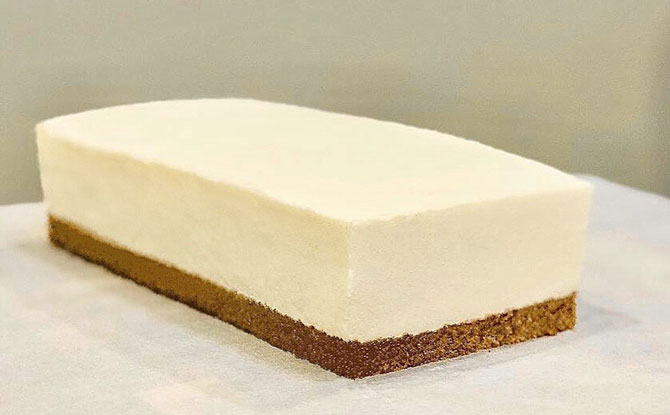 We found Sweet Stranger's account when trying to find a place to satisfy our craving for Tofu cheesecake, and we're glad to say that we weren't disappointed. Their Tofu cheesecake was smooth, silky and not too sweet. It is a great option for those who prefer their cheesecake with a thicker texture yet want it lighter on the palate. Other items on their menu include dark chocolate brownie cookies, and most recently Uji Matcha scones.
---
Puffs and Peaks
In the realm of home bakers in Singapore, it's not often that we find one making doughnuts, but that is the speciality of Puffs and Peaks. Each batch of doughnuts are made in small quantities for maximum freshness and can only be bought during their bake sales. Some fillings in the doughnut include raspberry jam, vanilla, pandan coconut and lemon cream. Flavours variate each bake sale. They also offer brownies, loaf cakes and cookies.
---
Blackie Baking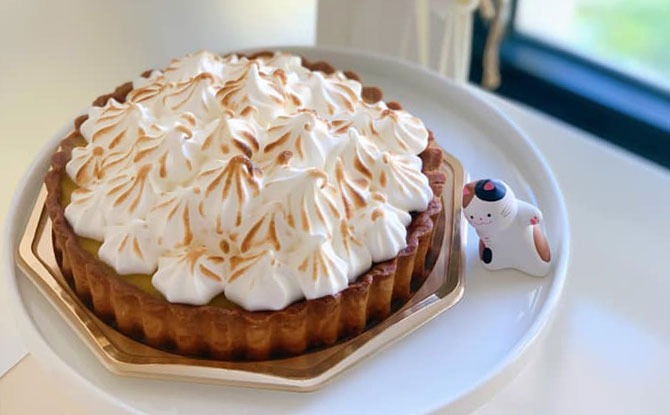 With luxurious chocolate eclairs, luscious lemon tarts and soft-custard canelés, the baked goods at Blackie Baking are simply amazing. The Basque Burnt Cheesecake and light Japanese Cheesecake are must-trys as well. Our personal favourite is the refreshing yuzu eclairs. With just the right balance of tanginess and sweetness, the puffy eclairs explode with flavour in the mouth. If you are looking for French-style pastries and desserts, baked to perfection, check out Blackie Baking.
---
The Plant Bakery.sg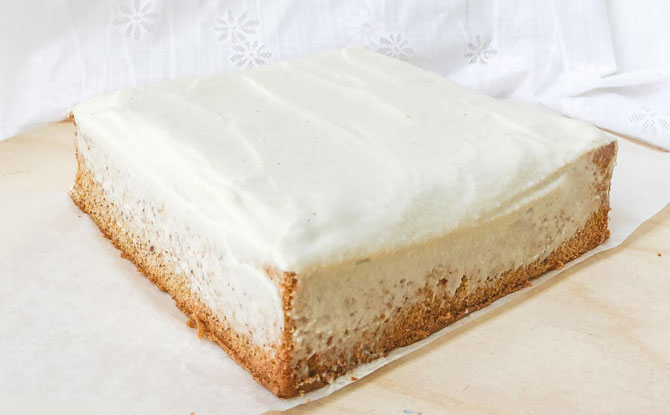 True to its name, this home baker offers delicious plant-based treats which are free of refined sugars and preservatives. Some items on the menu that caught our eye were the zucchini with cashew coconut cake, as well as their seasonal fruit tofu mousse cake. You can also try some of their delicious Dark Avocado Brownies or pillow-soft Honey Cakes.
---
My LifeGivingFood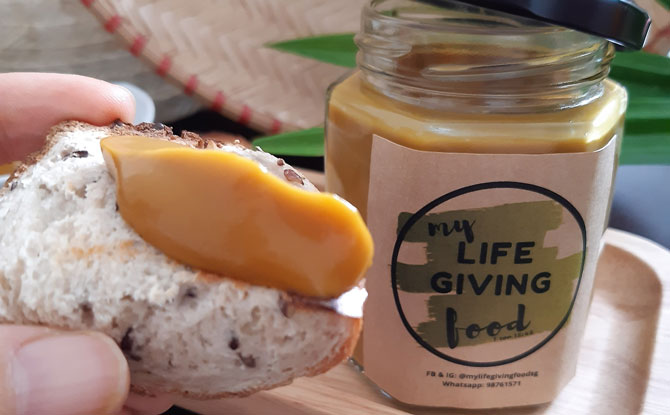 For anyone looking for a fully vegan option when shopping for home bakes, My LifeGivingFood is a great place to start. All their bakes are made from plant-based whole food and are completely vegan and gluten-free. Some items on their menu include a vegan gluten-free banana oat loaf, sweet potato brownies and even vegan kaya!
---
A Wild Flower Bakery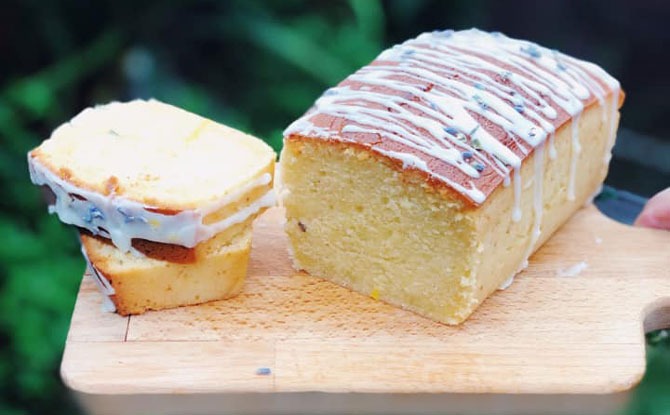 For those who are looking for home-made bakes which are diabetic friendly or keto-friendly, A Wild Flower Bakery offers those options. These home-made bakes are made using monk fruit sweeteners only. Choose from sweet bakes such as cheesecake cookies, lemon pound cake and Keto cinnamon doughnuts, as well as more savoury options such as a cream cheese garlic bun.
---
Twice Croissants
Re-baking bread and pastries is a common practice, but because of the high volume in larger bakeries, many of them might choose to throw pastries that are still edible out of convenience. Enter Twice Croissants.
This home-bake brand sells twice-baked croissants – made from croissants that aren't sold within a day or two and baked again to give them a new lease of life. The croissants are refilled with fillings such as raspberry rose or peanut butter jelly or topped with fresh ingredients like almonds or lemon meringue. It's a unique initiative worth supporting for sure.