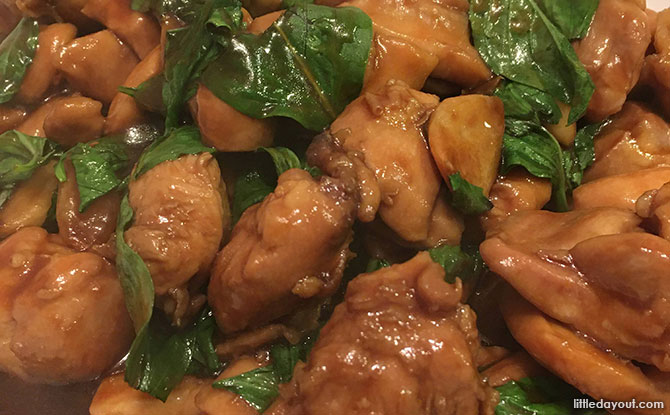 Three Cup Chicken, or San Bei Ji, is a popular dish in Chinese or Taiwanese cuisine. It is named after the three ingredients that make up the sauce: one cup of rice wine, one cup of sesame oil and one cup of soy sauce!
In this new version using modern cooking methods, you will not need a whole cup of sesame oil nor rice wine to whip up this tasty dish. The mix of sweet and savoury flavours of this dish always makes my children ask for second helpings. It tastes even better the next day, so get ready to cook extra!
Recipe for Taiwanese Three Cup Chicken
Servings: 4
Ingredients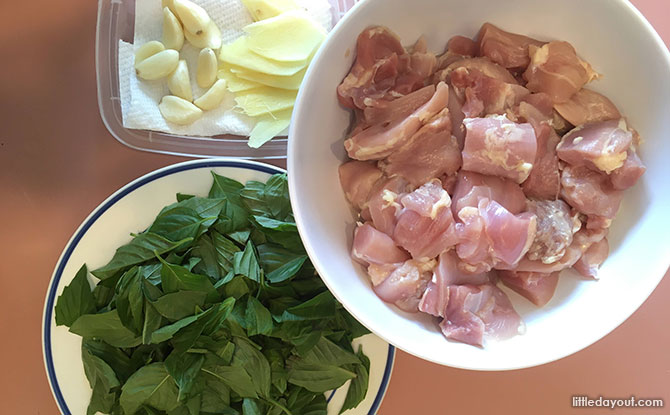 ---
-- Story continues below --
450 grams of chicken thigh, skinless & boneless, cut to bite-size
3 tablespoons of sesame oil
2-inch piece of ginger, peeled & thinly sliced
6 cloves of garlic whole, peeled
1-1/2 tablespoons of light soy sauce
1-1/2 tablespoons of sweet dark sauce
1-1/2 tablespoons of shaoxing wine/ rice wine
1 bunch of Thai basil (more if desired)
Method
Heat up the wok with medium-high heat. Add in the sesame oil.
Add in ginger and garlic, and cook until browned and aromatic.
Add in chicken and do a few quick stirs.
Add in light and dark soy sauce and wine, and continue to stir-fry the chicken.
Cover the lid and let the chicken simmer for five to 10 minutes on low heat.
If you want a thicker sauce, you may mix a little cornflour with water to thicken the sauce. This is optional.
Add in the basil leaves and mix well with chicken. Dish out, serve warm and enjoy theTaiwanese Three Cup Chicken!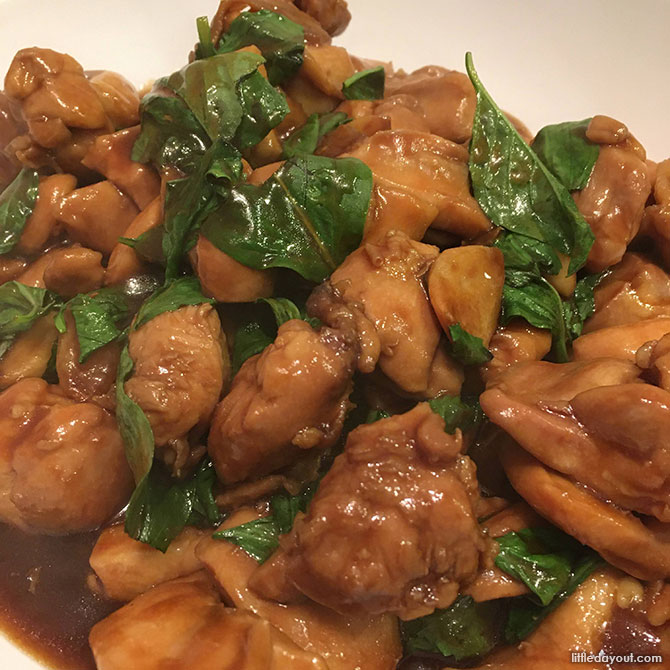 Simple #homecooked-recipes is a series specially developed to inspire beginner cooks with work and kids to handle, and not much time to spare in the kitchen. The recipes are deliberately simple enough even for kids to help you with them. 
Click here for more great recipe ideas!